Staycation with Scott's Travel, luxury travel specialist
Scott's Travel
Worldwide luxury travel specialist
Scotts' Travel is a worldwide luxury travel specialist, specialising in overseas and UK travel. The team provide expertise in the kind of luxurious, comfortable, upmarket UK holidays enjoyed in retirement. Scott's has made luxury travel arrangements for 3,250 happy travellers this year, visiting 276 destinations.
Below, the team at this luxury travel specialist tell us a little more about staycations for over 55s and the importance of choosing the right location and luxurious, comfortable accommodation.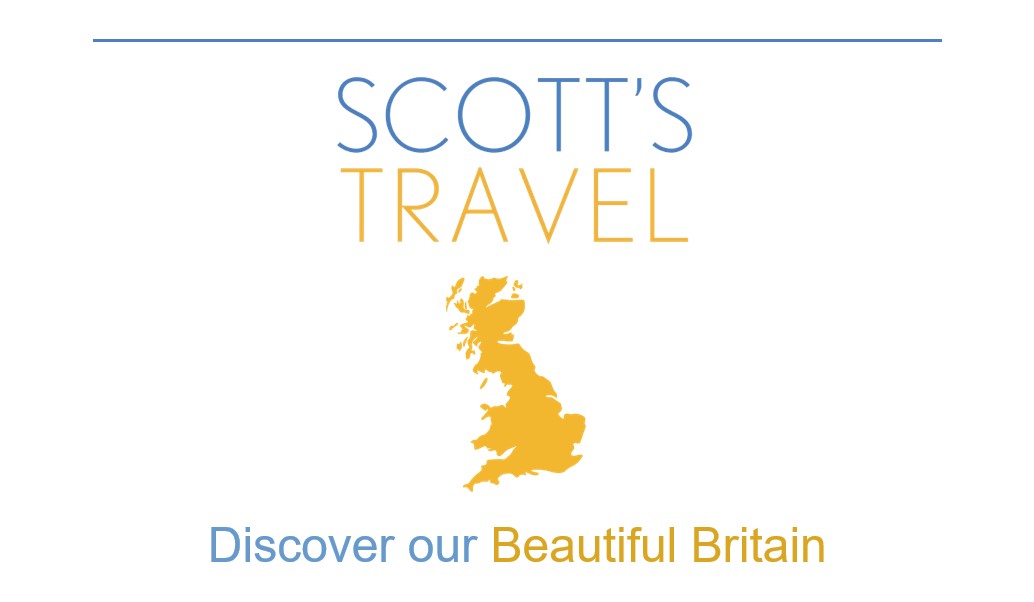 At Scott's Travel, we believe that every holiday should be as unique as you are therefore we don't sell holidays on-line, every detail of your trip is tailored to your needs.
"Building relationships with our clients is key to ensure they experience the very best in luxury travel."
We routinely get our clients better rooms, guides, prices and ultimately deliver better experiences. This year, with restrictions limiting oversea travel, the luxury 'staycation' is more popular than ever with our clients.
Scott's offer authenticity, insider knowledge and expertise making the best use of your time while away, whether that is abroad or on a UK holiday.
Escape to the north of Scotland, sunny Devon or the glorious Lake District for a break away from the City. We can book you the perfect hotel, a cosy country cottage or a luxury rental for your family and friends.
Here, we explore some of the most popular staycation spots in 2020, and likely beyond.
SCOTLAND
Famous for
Whisky
The friendly Scots
The breathtaking Highlands
Wool (great souvenirs)
Haggis
Bagpipes
The Loch Ness Monster
Ceilidh dancing and much more...
Top locations to book in Scotland:
Luskentyre Sands & Seilebost Beach on the Isle Of Harris is well worth a visit
The Outer Hebrides. There are many beautiful beaches throughout Scotland, particularly here
Loch Ness - This popular tourist spot is popular for a reason
Best time of year to travel to Scotland:
Scotland is at it's most beautiful in the summer months. It's warmer, with statstically less rainfall, so it makes walking, cycling and generally enjoying the spectacular scenery much easier. Scotland also has some extremely beautiful beaches to discover, such as this beauty on the Isle Of Harris.
---
DEVON
Famous for:
Devonshire cream teas
Sandy beaches
The oldest working gin distillery
The Moors
Lundy Island
The Jurassic coastline
The Tarka Trail
Scrumpy and much more...
Top locations to book in Devon:
Torquay is perfect for nature lovers and the coast
Totnes has an alternative vibe and an abundance of organic food shops and cafes
Ilfracombe has a beautiful natural harbour, rugged scenery and elegant Victorian architecture
Best time of year to travel to Devon:
If you're looking for sunny weather and minimal rainfall, the best time to visit is between June and October. However, Devon is beautiful all year round and can provide a wonderful change of scenery for a staycation any time of year.
---
THE LAKE DISTRICT
Famous for:
Stunning scenery
Abundant wildlife - the cool, clear lakes, tarns and rivers are nationally important stretches of water for their range of habitats and species such as vendace, charr, crayfish and schelly
Cultural heritage and associations with William Wordsworth, Beatrix Potter and other literary legends
Walking and cycling holidays
Top locations to book in the Lake District:
Grasmere is a delightful village in the heart of the Lake District. Don't miss the famous Grasmere gingerbread!
Ullswater is the second largest lake in England
Hardknott Fort is well worth a trip, to view the remains of a dramatic Roman fort
Best time of year to travel to the Lake District:
Peak season for the Lake District is April to October, but if you would rather avoid the crowds, it's best to plan your trip outside of July and August. May is actually the best month for minimal rainfall, although never guaranteed.
---
CORNWALL
Famous for:
Pasties
Cornish Heavy (Hevva) cake
Cornish fairings (biscuit)
Cornish fudge and Cornish ice cream
Beautiful beaches for fishing, surfing and coastal walks
The Eden Project
Rick Stein and much more...
Top locations to book in Cornwall:
Penzance's museums, culture and history are second to none, making this coastal town the perfect destination for history enthusiasts
Home to Rick Stein's legendary restaurants, Padstow is Cornwall's top culinary town
St Ives boasts world-class beaches, wonderful art galleries and stunning coastal walks
Best time of year to travel to Cornwall:
June or September-October are the months that give you the best of both worlds - good weather but fewer holidaymakers makes for a tranquil trip.
Let us find the best way for you to safely travel around the UK. Sit back, relax and enjoy some time away with your family or friends, while you let us make all of your travel arrangements.
To find out more please call 020 8882 0141
Or email sales@scottstravel.co.uk
21 hours 43 min ago

1 day 23 hours ago

Platinum Jubilee party essentials, part 2… Victoria Sponge! Dating back to Queen Victoria's coronation, the… https://t.co/NktiPePCp1

3 days 21 hours ago

3 days 23 hours ago

Platinum Jubilee party essentials, part 1… Coronation Chicken! Created in 1953 to celebrate the coronation of Eliz… https://t.co/9ATgeilXz9

6 days 23 hours ago

1 week 1 day ago

Looking for some gardening inspiration? Then look no further! 🌸 We've compiled together our top tips to help you s… https://t.co/gRZN86WC2T

1 week 3 days ago

On Saturday, Audley Cooper's Hill, Surrey, hosted a Spring Fair for their property owners and members of the local… https://t.co/SvML5R5n8E

2 weeks 1 day ago

With it being Mental Health Awareness Week, Kevin, Leisure Club Manager at St George's Place, shares the benefits t… https://t.co/gG8XLKcgZa

2 weeks 6 days ago

3 weeks 19 hours ago

4 weeks 1 hour ago

Mark, Gardener at Audley Stanbridge Earls, is here to share with us his top spring gardening tips… perfect for a ba… https://t.co/r3ipLDRyUq

4 weeks 1 day ago

Rachid, Head Chef at Audley Mote House, has kindly documented an average working day during Ramadan to share an ins… https://t.co/OiKmdO8DAl

1 month 5 days ago

1 month 1 week ago

Bank holiday Monday checklist at Audley Inglewood: ✔️ Sunshine ✔️ Live music ✔️ Freshly cooked paella ✔️ Friends… https://t.co/X03lcJxRl1

1 month 1 week ago

1 month 2 weeks ago

Did you know that as an Audley property owner you have access to a beautiful restaurant that serves delicious seaso… https://t.co/fTtyIkLSgH

1 month 2 weeks ago

What're your plans this Easter? Well, if you're looking for ideas, then why not join us for one of our delicious Ea… https://t.co/dRtnnGPRVX

1 month 2 weeks ago

1 month 2 weeks ago

Afternoon Tea + celebrating a friend's birthday = a perfect afternoon! 📸 of Audley Binswood property owners gettin… https://t.co/fgisdBrYhb

1 month 3 weeks ago

1 month 3 weeks ago

Last week, Audley St George's Place in Edgbaston, hosted an Indian fine dining experience with live dancing, our im… https://t.co/SNXrofHaRy

1 month 3 weeks ago

There's never been a better time to move to an Audley village! Exchange contracts on your new Audley property befo… https://t.co/S5Tki3AW0P

1 month 3 weeks ago

1 month 4 weeks ago

Audley Willicombe Park have set up an Easter Egg donation point and will be donating the eggs to Demelza House chil… https://t.co/pD5U1ZQYqF

1 month 4 weeks ago

Foods to help you stay healthy. There are a few immune-boosting foods that are understood to support the proper fu… https://t.co/K2NLkjZ7rS

2 months 1 week ago

Many of our property owners have incredible stories about their careers, and for many of them this continues on int… https://t.co/fU7G7kuPLr

3 months 58 min ago

With pancake day drawing ever closer, now is the time to start prepping your cupboards to make sure you're all set… https://t.co/uFZEkhB54k

3 months 4 days ago

3 months 5 days ago

3 months 1 week ago

Random Act of Kindness Day. Our property owners at Audley Nightingale Place in Clapham were delighted to receive… https://t.co/zlyIYIwC2s

3 months 2 weeks ago

For the love of food! Looking for some Valentine's Day meal inspiration? We've pulled together some of our top ti… https://t.co/AdYWTmpTzo

3 months 2 weeks ago

Reflections on 'right-sizing'. What would I like? What do I really need? What might I gain? These are just some o… https://t.co/RQF8Z5OxPe

3 months 3 weeks ago

3 months 4 weeks ago

We're excited to share a behind the scenes preview of Audley Sunningdale Park during its construction phase and als… https://t.co/jWyqUcoI4G

4 months 22 hours ago

Burns Night at Audley Villages. Haggises were addressed, drams of whisky raised and a great time was had by all. A… https://t.co/XtRYCmBPTr

4 months 2 weeks ago

Flowers are guaranteed to brighten up any home, but there's a change in the air with 'faux' flowers set to replace… https://t.co/gU2Gu9lQaU

4 months 2 weeks ago

Has a soup ever looked more inviting on a rainy January afternoon? 📸from our AA Rosette awarded restaurant, Blandy… https://t.co/xQK7MoBffE

4 months 3 weeks ago

As we draw closer to the end of 2021, we'd like to wish you and your loved ones a happy New Year! 🥂 2022 is set to… https://t.co/1pZKT7HmFN

4 months 3 weeks ago

2021 – a year in numbers. It's been a busy year across Audley Villages. Discover what some of our property owners… https://t.co/4SOLgAv4P6

5 months 2 days ago

5 months 3 days ago

You may not be spending Christmas how you originally planned but we hope whatever your plans may be that your day i… https://t.co/RXeAY9cZyY

5 months 3 days ago

Santa's helpers have been busy handing out some festive gifts to our property owners! 🎅 The gifts were gratefully… https://t.co/R3D28XbgBf

5 months 4 days ago

5 months 1 week ago

5 months 1 week ago

Notice: It is with regret that we have taken the difficult decision to cancel Audley Nightingale Place's Christmas… https://t.co/p3r4qZcpSb

5 months 2 weeks ago

Christmas jumper day! Today a number of our team members and property owners are wearing their Christmas finery to… https://t.co/nLXt38Kw13

5 months 2 weeks ago

Get into the festive spirit this weekend by baking some delicious gingerbread! Scott, Head Chef at The Orangery at… https://t.co/oddZaAXDkX

5 months 2 weeks ago

December marks the month of Christmas jumpers, festive spirit and of course our ever popular Christmas fairs!… https://t.co/I5DlvBaKjv

5 months 2 weeks ago

5 months 3 weeks ago

With Christmas fast approaching, we've pulled together a list of activities that you can do on the run-up to the bi… https://t.co/VihscdRyqT

6 months 2 days ago

6 months 4 days ago

6 months 1 week ago

6 months 1 week ago

6 months 1 week ago

Well done to everyone at Blandy's at Inglewood for being awarded a Rosette in the AA Restaurant Guide for 2022! Ou… https://t.co/ejrPjVzmBT

6 months 2 weeks ago

They shall grow not old, as we that are left grow old: Age shall not weary them, nor the years condemn. We will rem… https://t.co/1XULoF66EC

6 months 2 weeks ago

Today we'll be taking a moment to remember all of the brave men and women who have paid the ultimate sacrifice in t… https://t.co/pEdpu4kT22

6 months 2 weeks ago

@NSPCC A lovely time was had by all who attended!

6 months 2 weeks ago

6 months 2 weeks ago

Remember, remember the 5th of November! Property owners across our villages have been recently treated to some mag… https://t.co/BWvGwPsGEH

6 months 3 weeks ago

6 months 3 weeks ago

6 months 3 weeks ago

📸 from Audley St Elphin's Park Halloween party over the weekend! 🎃🦇 A spooktacular time was had by all at our Derb… https://t.co/32shUc4Umg

6 months 3 weeks ago

6 months 3 weeks ago

@Twinkatwinks1 Really sorry to hear you had a bad experience. If you pop us over a message we can investigate this further for you.

7 months 2 days ago

Jen Bernard, Interior Designer, shares her top 5 trends for home decor this autumn and winter! Head over to our w… https://t.co/jA8PRvtdPE

7 months 3 days ago

Pumpkin cheesecake recipe! Bruce, Head Chef at Audley Clevedon, shares with us his favourite Halloween-inspired de… https://t.co/bzsxINUNDT

7 months 6 days ago

Autumn on a plate at The Montfort at Stanbridge Earls! 🍂🍁 📸 Venison tartare with beetroot, egg yolk and sourdough,… https://t.co/5mgp9yLloa

7 months 1 week ago

Thank you to all of our property owners at Audley Redwood who supported the village's annual RNLI fish supper event… https://t.co/B9M78VldaN

7 months 1 week ago

The Great Binswood Bake Off! Well done to all of the property owners and team members at Audley Binswood for enter… https://t.co/xHdB6HT0Qs

7 months 1 week ago

When a 3 course meal just isn't quite enough… 📸s from Audley Cooper's Hill 6 course tasting menu over the weekend!… https://t.co/9x01DCbzku

7 months 2 weeks ago

With house prices on the rise and reaching record levels, now could be a better time than ever to consider downsizi… https://t.co/EgHo52ohvr

7 months 2 weeks ago

7 months 2 weeks ago

Getting back into the swim of things! 🏊 Kevin, Leisure Club Manager at St George's Place, shares why swimming is a… https://t.co/zQuKLNKTxD

7 months 3 weeks ago

Discover your dream home at an Audley village and bring your furry friends with you! 📸 of Mrs Windsor, property ow… https://t.co/C9g1JhEwrR

7 months 3 weeks ago

7 months 3 weeks ago

Purchase a beautiful new property and live management fee free for two years! Reserve a new Audley property by th… https://t.co/Fc9jyElutG

7 months 4 weeks ago

8 months 1 week ago

Well done to all of the Audley Ellerslie property owners who walked 18km over the Malvern Hills in support of Help… https://t.co/oMIIDD2NqJ

8 months 1 week ago

Introducing Audley St Elphin's Park croquet club! We're coming towards the end of the season now, but we're lookin… https://t.co/RuP9lJ8CYE

8 months 1 week ago

Tips on staying healthy when eating out! We've pulled together some tips to help you think smart about how to enjo… https://t.co/5oopcssfKQ

8 months 1 week ago

8 months 1 week ago

Earlier this week, our property owners at Audley Binswood were treated to a delicious Chinese menu! Thank you to e… https://t.co/vyMxvHH8qj

8 months 2 weeks ago

Brits become at-home interior designers with 42% overhauling their homes over the pandemic! Head over to our webpa… https://t.co/bN7SMz6Crg

8 months 2 weeks ago

We're all looking for ways to stay healthier for longer, especially as we age. One way to do that is to support you… https://t.co/aHlrbOPkyI

8 months 2 weeks ago

8 months 2 weeks ago

Audley St Elphin's Park looked absolutely beautiful in yesterday's late summer sunshine! Head over to our website… https://t.co/lzZ0mhe5Cv

8 months 3 weeks ago

8 months 3 weeks ago

Audley Nightingale Place hosted their first market earlier this week and welcomed a variety of stalls from local cr… https://t.co/E4wy2g3hHz

8 months 3 weeks ago

A lovely neighbour of Audley Inglewood recently surprised us with some spectacular images of Inglewood House. One… https://t.co/F6cMnGD7at

8 months 3 weeks ago

Bank holiday dog show at Audley Redwood! Well done to all of our entrants and thanks to our property owners who a… https://t.co/40ScLhTdBk

8 months 3 weeks ago

Stamp duty paid when you exchange contracts before 30th September! Exchange contracts on your new Audley property… https://t.co/lUy1Tgf3vh

9 months 3 days ago

Market Day at Audley Ellerslie! 🙌 If you could only choose one item, which one would you choose? We're finding i… https://t.co/5Juqpuqblc

9 months 3 days ago

9 months 5 days ago

At all Audley village restaurants, we're proud to now serve coffee certified by the Rainforest Alliance! Head over… https://t.co/QW21R7b58q

9 months 6 days ago

Over the weekend Audley Chalfont Dene hosted their second annual Allotment Show. A variety of freshly picked produ… https://t.co/Ih1faAnGJR

9 months 1 week ago

Kevin, Club Manager at Audley St George's Place, explains how incorporating resistance training into your exercise… https://t.co/7y9917pYbg

9 months 1 week ago

Last week Sky TV aired the first ever Audley Villages TV campaign; a milestone which celebrates the growth in Audle… https://t.co/2GdUwLLwU1

9 months 1 week ago

9 months 1 week ago

Our summer fairs are proving to be very popular with property owners and members of the local community alike! Las… https://t.co/H3z3npIvTK

9 months 2 weeks ago

As National Allotment Week comes to an end, hopefully you've felt inspired to create your own allotment and to grow… https://t.co/cZ0V6T6nk0

9 months 2 weeks ago

Due to unforeseen circumstances we've had to cancel the Chalfont Dene Summer Fair which was due to take place on Sa… https://t.co/TtiWmdCARb

9 months 2 weeks ago

9 months 2 weeks ago

This week we are celebrating National Allotment Week! Our allotments provide our property owners with a place to g… https://t.co/Q4Bzr5pDhf

9 months 2 weeks ago

Join us for a fun filled day at one of our summer fairs throughout August. We'll have a number of stalls showcas… https://t.co/NvocnUiMH1

9 months 2 weeks ago

Construction is continuing to progress well at Audley Wycliffe Park in Buckinghamshire and we're really excited to… https://t.co/vyGen6fbXU

9 months 2 weeks ago

Chalfont Dene hosted their first event in their new village hall over the weekend with a 1940s inspired evening! O… https://t.co/bbuIGmWn4t

9 months 3 weeks ago

9 months 3 weeks ago

9 months 3 weeks ago

To celebrate National Afternoon Tea Week between the 9th – 15th August our restaurants will be offering 25% off Spa… https://t.co/ZAyYqaUkdQ

9 months 3 weeks ago

Audley property owners appreciation post! Last week our owners at Willicombe Park organised a beautiful event to t… https://t.co/sPXEk2tKB6

9 months 4 weeks ago

10 months 1 day ago

We spoke to three couples about their personal experiences of moving to a luxury retirement property and living at… https://t.co/iajb4MdN4h

10 months 2 days ago

10 months 4 days ago

@rclaw88 Hi Rob, thanks for your message. Membership to Audley Health Clubs is open to people aged 55 and over. We hope this helps.

10 months 4 days ago

Can anyone guess the name of this beautiful plant at Audley Clevedon? A few photos below to show the plant from bl… https://t.co/ympiLLVoi0

10 months 1 week ago

10 months 1 week ago

"It took only one month back in the gym to reverse the effects of 14 months of lockdown!" Visit our website to lea… https://t.co/Albhw8RQrX

10 months 2 weeks ago

To celebrate Bastille Day yesterday, our property owners at Audley Binswood were treated to an exceptional French i… https://t.co/ftpJtJCJHg

10 months 2 weeks ago

10 months 2 weeks ago

10 months 2 weeks ago

Audley Club Open Days 🤸 Join us at one of our upcoming Audley Club Open Days on the 29th & 31st July to see our be… https://t.co/bpAQWjXq3b

10 months 3 weeks ago

Many of our villages are getting ready to show the match this evening. Looking forward to some healthy competition… https://t.co/l5oBKoPtvJ

10 months 4 weeks ago

As Wimbledon fever continues to spread across the country, the team at Audley St George's Place have treated their… https://t.co/ft5hjRV0OV

11 months 1 hour ago

11 months 23 hours ago

11 months 2 days ago

11 months 5 days ago

11 months 5 days ago

With National BBQ Week just around the corner, we spoke to Alex our Head Chef at Langton's at Cooper's Hill to get… https://t.co/DJ0B6lMANj

11 months 6 days ago

11 months 1 week ago

11 months 1 week ago

11 months 1 week ago

11 months 1 week ago

Father's Day at Audley Villages. Our owners were delighted to receive a mid-afternoon tipple yesterday to celebrat… https://t.co/wYCah8IY4k

11 months 1 week ago

11 months 1 week ago

11 months 1 week ago

Anyone for a gin masterclass? 🙋🙋‍♂️ 📸 from Audley Redwood's expertly hosted gin masterclass earlier this week.… https://t.co/YLJF9ktp9D

11 months 1 week ago

We're delighted to announce that the Audley Academy has been shortlisted for 'Best apprenticeship scheme' by the Ch… https://t.co/Pqc4JQnj3V

11 months 2 weeks ago

11 months 3 weeks ago

11 months 3 weeks ago

@Chillidreams Hi Dave, if you pop us over a direct message we can look into this further for you.

11 months 3 weeks ago

To get into the spirit of English Wine Week later this month and to hone their taste bud's ahead of the festivities… https://t.co/UZ5hDO78SW

11 months 3 weeks ago

Is there a more exciting midweek meal than a freshly made pizza from an outdoor pizza oven? 🍕 By the look of the s… https://t.co/o0Pa4QxtPT

11 months 4 weeks ago

11 months 4 weeks ago

12 months 2 days ago

Bank holiday weekend brunches don't get much better than at No3 Restaurant & Bistro at Audley Nightingale Place in… https://t.co/6W96RYoP8B

1 year 21 hours ago

1 year 2 days ago

Jumping into the new week like... 📸 of some young Canada goslings at Audley Stanbridge Earls going for their morni… https://t.co/uu5mr3rUps

1 year 4 days ago

With government guidance around hugs recently changing, we thought that we would take a look into the health benefi… https://t.co/kATg8vRnFk

1 year 6 days ago

1 year 1 week ago

Audley Inglewood certainly knows how to celebrate in style! 🍾 It was lovely to see the team at Inglewood rolling o… https://t.co/D7kUHk6tWu

1 year 1 week ago

To celebrate today's 'unlocking' of the latest government safety restrictions, the team at Audley Ellerslie have gi… https://t.co/Oap36gVWCI

1 year 1 week ago

The team at St Elphin's Park have been busy teasing us with their incredible looking food ahead of their reopening… https://t.co/IvGBGwTuZs

1 year 1 week ago

1 year 2 weeks ago

OUR RESTAURANTS ARE REOPENING! With necessary safety restrictions in place, we're pleased to announce that from th… https://t.co/BihafRkl77

1 year 2 weeks ago

1 year 2 weeks ago

To celebrate Cinco de Mayo earlier this week, the team at Audley Cooper's Hill created a Mexican inspired menu that… https://t.co/EUaI0NbMa6

1 year 2 weeks ago

1 year 3 weeks ago

Have you ever seen a better looking pork crackling than this from Alex, our Head Chef at Cooper's Hill?… https://t.co/ag95RRDO4L

1 year 3 weeks ago

Gill, our gardener at Audley St Elphin's Park has recently run two potted plan talks to help our property owners gr… https://t.co/tKqanlx5oR

1 year 3 weeks ago

Emma our Head Gardener at Audley Ellerslie shares her top tips to keep your garden looking blooming marvellous thro… https://t.co/M3fogUqyYA

1 year 4 weeks ago

This week Audley Springtime is focusing on 'Creepy Crawlies' and the team at St George's Place have created a drawi… https://t.co/QkBwkvIdJs

1 year 1 month ago

1 year 1 month ago

We are delighted to officially announce the 'Audley Bug Hotel' at St Elphin's Park open! 🐞🐝 Well done to all of th… https://t.co/sFwHzc3Rla

1 year 1 month ago

Congratulations to Tanya, our fabulous General Manager at Audley St George's Place who is celebrating 5 years of wo… https://t.co/ocZYdB0G1G

1 year 1 month ago

A new study from Audley Villages has identified some interesting statistics when it comes to retirement around the… https://t.co/eCgmhyMfgi

1 year 1 month ago

We were thrilled to reopen our outdoor dining areas exclusively for our owners last week and launch our new al fres… https://t.co/3YcTz7xV70

1 year 1 month ago

We are proud to present the Audley Virtual Choir and their rendition of the 'Skye Boat Song'! Head over to our web… https://t.co/Z1XTJPqJvv

1 year 1 month ago

To celebrate National Gardening Day earlier this week, the Grounds Team at Audley Ellerslie spent an afternoon shar… https://t.co/s9lWhGqV1L

1 year 1 month ago

Laura from Audley St George's Place shares an insightful view into the life of a Care Branch Manager. Visit our we… https://t.co/b1YCT0sgMW

1 year 1 month ago

Reserve an Audley property before 31st May 2021 and exchange by 31st July 2021 and we will pay your monthly managem… https://t.co/2rtyv905bt

1 year 1 month ago

Now that for some of us our alarm clocks are being replaced by the sound of singing birds in the morning, we though… https://t.co/rfnUdzieiT

1 year 1 month ago

Audley Redwood recently brought a taste of the Mediterranean to their owners who're missing their exotic holidays w… https://t.co/rF9ld6wzUk

1 year 1 month ago

We are deeply saddened to hear of the passing of His Royal Highness The Prince Philip, Duke of Edinburgh. Our tho… https://t.co/PFyoEmHloi

1 year 1 month ago

Getting back on the exercise train 🚂 If you're considering reigniting your fitness regime after a few weeks (or mo… https://t.co/pOT9xXreTJ

1 year 1 month ago

Construction is continuing to progress well at Audley Wycliffe Park in Buckinghamshire, the setting for our 20th re… https://t.co/8HKBgpfewq

1 year 1 month ago

Happy Easter from everyone at Audley Villages. We hope that you have a lovely day that is full of chocolate! 📸 b… https://t.co/SxZ7ACeM62

1 year 1 month ago

Is there anything better than the smell of freshly baked bread in the morning? Well… Yes! Try the smell of freshl… https://t.co/ZrJoKmn6og

1 year 1 month ago

1 year 1 month ago

Well done to everyone at Audley St Elphin's Park who helped to raise £675.00 for the NHS & Key Workers Day. 📸 of a… https://t.co/WCpjJ2sMTN

1 year 2 months ago

1 year 2 months ago

Beautiful scenes at Audley Chalfont Dene earlier this week to mark the National Day of Reflection. Thank you to ev… https://t.co/uOr3XMDJoP

1 year 2 months ago

Going once, going twice….sold! Well done to everyone at Audley Ellerslie who helped to raise £1107 for Red Nose Da… https://t.co/G0LtnuV87w

1 year 2 months ago

Mr Hacker, property owner at Audley Cooper's Hill shares with us an insight into life at our Runnymede village and… https://t.co/YpENTMT1DL

1 year 2 months ago

A word of advice on capturing the essence of Springtime in your photography from Dr Towler, property owner at Audle… https://t.co/n7RPR1cMNz

1 year 2 months ago

1 year 2 months ago

Mother's Day at Audley Villages. Our owners were thrilled to receive a special Mother's Day treat yesterday and… https://t.co/CfMxVxNC2N

1 year 2 months ago

We hope whether your making socially distanced door stop visits, having a zoom dinner or spending the day with the… https://t.co/jFVzyO36hg

1 year 2 months ago

Preparations are well underway at St Elphin's Park to celebrate the first NHS & Key Workers Awareness Day on the 25… https://t.co/tIoj4Hqgdm

1 year 2 months ago

When chocolate brownies look almost too good to eat… we did say 'almost' 😉 📸 from the team at Binswood.… https://t.co/ebBzhdcdW0

1 year 2 months ago

With the government's stamp duty initiative extended to 30th June 2021, you could save up to £15,000 on the purchas… https://t.co/O7rnl0zcQX

1 year 2 months ago

Looking for a delicious dish to cook over the weekend? Then look no further than our Beef Bourguignon recipe from… https://t.co/FFYE4bQl40

1 year 2 months ago

Happy St David's Day to everyone celebrating in Wales and around the world! We're celebrating today at Audley Elle… https://t.co/CO9iPcs4OP

1 year 3 months ago

We've now completed on the purchase of land for Audley Scarcroft Park, West Yorkshire. This will be our fourth vill… https://t.co/OuY96O7mPJ

1 year 3 months ago

1 year 3 months ago

One of Audley Ellerslie's newest owners, Mr Kelly, shares with us his experiences of moving during lockdown. We l… https://t.co/YpDWq5WB93

1 year 3 months ago

A new Audley Villages study reveals which destinations and attractions are on our bucket lists, and exactly how muc… https://t.co/3hXbMSG1do

1 year 3 months ago

Expert moving package To help you secure your move to an Audley village in 2021, we are excited to share details o… https://t.co/4C7Jua7pa9

1 year 3 months ago

1 year 3 months ago

With pancake day upon us, we spoke to Mark, Head Chef at Blandy's restaurant at Audley Inglewood, to get his recipe… https://t.co/bIOWdNyQDw

1 year 3 months ago

Happy Chinese New Year! The owners of Audley Ellerslie are being treated today to a delicious Chinese menu that th… https://t.co/tkfmWa7EkD

1 year 3 months ago

1 year 3 months ago

1 year 3 months ago

With the help of the Cunliffe-Owen family, we've unravelled the fascinating past of the Sunningdale Park estate, th… https://t.co/4gHfMFNJwK

1 year 3 months ago

Martella from Audley Care Redwood shares an insight into the life of a carer during a pandemic.… https://t.co/4NCAqaA81m

1 year 3 months ago

February marks the start of our 'For The Love Of Food' celebration, which is our twist on Valentines Day and while… https://t.co/nF6YW3qm3U

1 year 3 months ago

If there is a better Monday treat than a macaron we certainly haven't come across it. The owners of Audley Inglew… https://t.co/MfRExlwt9o

1 year 4 months ago

1 year 4 months ago

Audley Clevedon certainly knows how to celebrate National Pie Day in style! 🥧 Over the weekend, owners at Clevedo… https://t.co/iZ2q0sluS7

1 year 4 months ago

With Burns Night fast approaching and the prospect of a very different occasion this year, we've pulled together so… https://t.co/MgQkdHHHZh

1 year 4 months ago

1 year 4 months ago

1 year 4 months ago

1 year 4 months ago

1 year 4 months ago

1 year 4 months ago

Prepare to feel hungry! Although our restaurants may be currently operating a bit differently, one thing hasn't ch… https://t.co/0mrm4JJi8n

1 year 4 months ago

The owners of Audley Redwood were delighted to receive a surprise visit from a special guest on Christmas Eve who h… https://t.co/mu8j70mBxM

1 year 5 months ago

Looking for a perfect Boxing Day dish to use up all of those delicious Christmas leftovers? Then look no further th… https://t.co/srU8NL70ON

1 year 5 months ago

Just like many other special occasions this year, today might not be spent how we originally planned but we hope th… https://t.co/Nhz4joal3b

1 year 5 months ago

1 year 5 months ago

1 year 5 months ago

Have you got a few minutes to spare this morning? You do? Then grab yourself a mince pie (or two) and test your Chr… https://t.co/qx3aKZgzYZ

1 year 5 months ago

Mulled wine is definitely acceptable at midday on a Saturday in December, isn't it… We've added a classic mulled wi… https://t.co/LnBVWDCul3

1 year 5 months ago

We are delighted to present the Audley virtual choir and their rendition of 'O Come, All Ye Faithful'.… https://t.co/cEjfxpW0qR

1 year 5 months ago

It's all about the quizzes this week. Owners enjoyed a quiz hosted by Audley Directors last night, with some fabulo… https://t.co/DDLTUfncWo

1 year 5 months ago

1 year 5 months ago

Christmas this year will undoubtedly be different than previous years, so we thought we would share with you our to… https://t.co/6N83TLE9w3

1 year 5 months ago

A delightful wild mushroom risotto for you to try this weekend from Bruce, our head chef at The Clevedon. We wou… https://t.co/MXDXIGGmaY

1 year 5 months ago

Choosing a Christmas present for a grandchild can be a difficult task and with the Christmas shopping experience li… https://t.co/kbo2agDBRD

1 year 5 months ago

1 year 5 months ago

A new study by Audley Villages has revealed the best locations in the UK to live at every stage of life by analysin… https://t.co/6UUKTK2gBj

1 year 5 months ago

We're delighted to announce that we have completed at 131 Fairmile Lane, Cobham. Audley Fairmile will be our secon… https://t.co/xn2eQExxNX

1 year 6 months ago

Looking to get yourself into the festive spirit this weekend? Then have a go at making our delicious Christmas pud… https://t.co/r8G0A1uahv

1 year 6 months ago

cont... the hard work from the design team and construction teams at Audley and Balfour Beatty has been very litera… https://t.co/ypr5JwvJNK

1 year 6 months ago

Congratulations to Audley Cooper's Hill for winning Gold, and to Audley Stanbridge Earls for winning Silver, in the… https://t.co/5OBehcz3S9

1 year 6 months ago

It looks like Christmas has already landed at Audley Ellerslie 🎄 Their chef, John guided the owners through a Zoom… https://t.co/63yh7qYgwH

1 year 6 months ago

1 year 6 months ago

Kevin Shaw, Managing Director shares 5 crucial factors to consider when downsizing during the Covid-19 crisis, to h… https://t.co/92vSF5UzBH

1 year 6 months ago

1 year 6 months ago

1 year 6 months ago

📷 Autumnal photographs taken by head gardener at Audley Stanbridge Earls. What a beautiful place to live.… https://t.co/PF4qWRV607

1 year 6 months ago

We're still open. Book an appointment to visit an Audley village, safely and at your convenience. In line with gove… https://t.co/FmYxjGAcKH

1 year 6 months ago

1 year 6 months ago

Since the temporary stamp duty reduction was announced by Chancellor Rishi Sunak on the 8th July, the UK property m… https://t.co/y5Z4x2rIYM

1 year 6 months ago

1 year 6 months ago

1 year 6 months ago

1 year 6 months ago

1 year 6 months ago

1 year 7 months ago

Our annual owners survey offers invaluable insight into daily life at Audley. It tells us how happy our owners are,… https://t.co/wndxSgfSkP

1 year 7 months ago

1 year 7 months ago

@412isit Hi Tim, send us a direct message and we can get you removed from our mailing list!

1 year 7 months ago

We're kicking off National baking week with a delicious caramel apple tarte tatin, the perfect autumnal dessert. 🍂… https://t.co/OuoPEzeM93

1 year 7 months ago

We're kicking off National baking week with a delicious caramel apple tarte tatin, the perfect autumnal dessert. 🍂… https://t.co/Ewi58Mt84I

1 year 7 months ago

1 year 7 months ago

1 year 7 months ago

1 year 7 months ago

1 year 7 months ago

1 year 7 months ago

1 year 7 months ago

2/2 This year, we can demonstrate our commitment through the publication of our first CSR Report… https://t.co/qdhPurcKL6

1 year 7 months ago

As a leading provider in the retirement living sector, we are increasingly aware of the importance of the Environme… https://t.co/DNrNlRMsK5

1 year 7 months ago

It's World Animal Day and we're reflecting on just one of the many ways animals add value to our everyday lives....… https://t.co/hvBcgCa1kg

1 year 7 months ago

More stunning view from our villages. This was captured by Thomas, GM at Audley Cooper's Hill, Englefield Green 📸 https://t.co/2GmKz0GJkK

1 year 7 months ago

Battle of the views at Audley Clevedon and Audley Ellerslie this morning. Which one is your favourite?… https://t.co/uwVXf52U0s

1 year 8 months ago

1 year 8 months ago

A highly insightful webinar including Harriet Dunstan Head of Marketing at Audley Group discussing our proposition… https://t.co/9FS7GrLHCR

1 year 8 months ago

1 year 8 months ago

1 year 8 months ago

Want to get paid £250 to redecorate your home? Share a revamp of your home interior influenced by your favourite ho… https://t.co/UtIeQKNQCd

1 year 8 months ago

@MattBanksUK Hi Matthew, sorry for any inconvenience caused. If you pop us over a private message we can remove you from our mailing list.

1 year 8 months ago

1 year 8 months ago

1 year 8 months ago

1 year 8 months ago

1 year 8 months ago

1 year 9 months ago

1 year 9 months ago

Introducing our newest village Audley Wycliffe Park. The planned 25-acre retirement village at Horsleys Green, betw… https://t.co/zqPNnqOXAh

1 year 9 months ago

1 year 9 months ago

1 year 9 months ago

1 year 9 months ago

1 year 9 months ago

1 year 9 months ago

1 year 9 months ago

1 year 9 months ago

1 year 9 months ago

1 year 9 months ago

1 year 10 months ago

1 year 10 months ago

1 year 10 months ago

Head over to our blog to find out how you can win a portrait of your pet by the extremely talented Jane Disney whil… https://t.co/hTY8UfoNgm

1 year 10 months ago

This drone footage of Audley Sunningdale Park, shows our new Berkshire retirement village before the building's res… https://t.co/sa6hmemltu

1 year 10 months ago

1 year 10 months ago

We are delighted to open our bistro at No3 Nightingale Place, Clapham Common. We're offering 20% off your total dri… https://t.co/WHDL4JjJiD

1 year 10 months ago

1 year 10 months ago

Now that the government has announced the temporary holiday on stamp duty on the first £500,000 of all property sal… https://t.co/oPb7KcixsL

1 year 10 months ago

Boost your energy with our fresh and fruity smoothie recipe over on our Audley Stories blog.… https://t.co/UJxDlNbqlL

1 year 10 months ago

Sunday calls for delicious cake and cups of tea. Why not give our 5 ingredient Victoria sponge cake a try 🍰… https://t.co/bmohhQuuhg

1 year 10 months ago

The sun might have disappeared for a while but that doesn't mean you can't enjoy a summery cocktail, try our Englis… https://t.co/lvTTxxeEZu

1 year 10 months ago

1 year 10 months ago

1 year 11 months ago

1 year 11 months ago

Whether you are a budding photographer or have taken up a new hobby in lockdown, with wildlife making more of an ap… https://t.co/alSAz2GLTx

1 year 11 months ago

1 year 11 months ago

As things are increasingly becoming more 'digital' we've pulled together our top tips on how to keep you safe onlin… https://t.co/6oOydW3t6P

1 year 11 months ago

1 year 11 months ago

1 year 11 months ago

1 year 11 months ago

1 year 11 months ago

Happy Father's Day to all the dads, grandads and grandpa's. However you're spending the day we hope it's filled wi… https://t.co/vzNsLhMWka

1 year 11 months ago

We're incredibly proud to share these heartwarming comments from our owners about living in an Audley Village durin… https://t.co/Qp3lHO6FmK

1 year 11 months ago

We might not be able to go on holiday at the moment, but that doesn't stop us dreaming about our next adventure. We… https://t.co/tTPTup3TKE

1 year 11 months ago

We're pleased to share with you some sneak peek photos of the stunning new interiors at Audley Nightingale Place by… https://t.co/F9GlUVBv46

1 year 11 months ago

1 year 11 months ago

1 year 11 months ago

Another virtual day at Audley Stanbridge Earls. Who knew flower demonstrations over zoom could be so much fun? A… https://t.co/Lr2XnWOuy3

1 year 11 months ago

Chalfont Dene owner, Mrs Marland, may be 90 years old but is currently cycling 1.5 miles almost every day exclusive… https://t.co/bgUUga9od1

1 year 11 months ago

1 year 11 months ago

1 year 11 months ago

1 year 11 months ago

1 year 11 months ago

1 year 11 months ago

1 year 11 months ago

A vehicle left unused can develop problems. Here are some top tips to ensure good vehicle health. https://t.co/Fhc2C44jJC

1 year 11 months ago

A warm sunny afternoon calls for freshly baked scones and a refreshing Pimm's delivered straight to your door. Deli… https://t.co/Mb38xH6QKl

1 year 12 months ago

1 year 12 months ago

1 year 12 months ago

1 year 12 months ago

👏 We're clapping again this week for our Audley Carers, the NHS and all the amazing key workers.

1 year 12 months ago

1 year 12 months ago

2 years 20 hours ago

2 years 1 day ago

2 years 3 days ago

It's okay to not start a new hobby or learn a new skill and just take this time to breathe and relax. Our mental he… https://t.co/cvMR0GdhzY

2 years 4 days ago

2 years 4 days ago

St Elphin's Park pop up bakery is all ready for their owners! What delicious treat would you pick? https://t.co/aarBHsYJiy

2 years 4 days ago

A delicious potato pancake recipe is now up on our YouTube channel by Bruce the Head Chef at Audley Clevedon.… https://t.co/w0oa6ywsWr

2 years 4 days ago

2 years 1 week ago

2 years 1 week ago

2 years 1 week ago

2 years 1 week ago

Want to get paid £250 to cook from home? Share your best recreation of one of our michelin-style recipes and includ… https://t.co/imdmIh2h6B

2 years 1 week ago

With hair salons not due to open until July, we've asked Claire Pinder a hairdresser with over 10 years experience… https://t.co/prYbv69u94

2 years 1 week ago

2 years 1 week ago

Dive into the Great Barrier Reef with David Attenborough, or spend the morning exploring the surface of Mars with t… https://t.co/B6xzqTGXQ5

2 years 1 week ago

2 years 1 week ago

2 years 2 weeks ago

2 years 2 weeks ago

2 years 2 weeks ago

2 years 2 weeks ago

Start your Sunday off with a relaxing neck and shoulder stretch with Willow from the Audley Club at Redwood over on… https://t.co/7Hky3aWbxO

2 years 2 weeks ago

2 years 2 weeks ago

To celebrate the 75th anniversary of VE Day, Audley owners are taking part in a stay at home street party, enjoying… https://t.co/wjFFRz1EJk

2 years 2 weeks ago

2 years 2 weeks ago

2 years 2 weeks ago

2 years 3 weeks ago

2 years 3 weeks ago

2 years 3 weeks ago

2 years 3 weeks ago

2 years 3 weeks ago

2 years 3 weeks ago

2 years 3 weeks ago

2 years 3 weeks ago

Look for your next baking idea? Then why not try the banana bread recipe by our chef at Audley Cooper's Hill. Follo… https://t.co/IMtZxNbuc5

2 years 3 weeks ago

2 years 3 weeks ago

2 years 3 weeks ago

2 years 4 weeks ago

We may not be able to welcome you to a village right now, but we can certainly still talk you through the village a… https://t.co/Yh0cFMhOUN

2 years 1 month ago

2 years 1 month ago

If you had a few too many gin fizz's last night following on from our Youtube tutorial then you might need to start… https://t.co/Jp0phwtlDi

2 years 1 month ago

2 years 1 month ago

Start your weekend off with a delicious Gin Fizz tutorial prepared by the very talented Cooper's Hill bar staff.… https://t.co/XcEM1wPahJ

2 years 1 month ago

Did someone say "happy hour" yesterday Audley Redwood's team wowed their owners with their new bar on wheels, The L… https://t.co/XjH7bBA1gU

2 years 1 month ago

2 years 1 month ago

2 years 1 month ago

2 years 1 month ago

2 years 1 month ago

2 years 1 month ago

2 years 1 month ago

2 years 1 month ago

2 years 1 month ago

2 years 1 month ago

Audley Cooper's Hill - In the absence of the Gun salute for the Queen's birthday today we salute her with a cup of… https://t.co/ECuvrTXwiL

2 years 1 month ago

Each week our village teams are initiating a series of daily outdoor activities to ensure our owners stay in touch… https://t.co/z904qtJocT

2 years 1 month ago

2 years 1 month ago

Join the PAR-TEA this national tea day! Join us to raise the spirits of the nation with Britain's biggest ever virt… https://t.co/bI6auIpakz

2 years 1 month ago

We've got a bonus workout this week from our General Manager at Audley Redwood. Our owners joined in from their bal… https://t.co/tCxenQfV4g

2 years 1 month ago

We're pleased to announce that Emma Trinder has joined us as a Planning Director. In her new role Emma will lead th… https://t.co/CFz76fnJFy

2 years 1 month ago

2 years 1 month ago

2 years 1 month ago

2 years 1 month ago

2 years 1 month ago

2 years 1 month ago

2 years 1 month ago

2 years 1 month ago

2 years 1 month ago

Happy Easter from everyone here at Audley Villages! We know your plans might be a little bit different this year bu… https://t.co/hh3GIDyu0A

2 years 1 month ago

2 years 1 month ago

Following on from our hot cross bun recipe, use your left over buns (perhaps wishful thinking that theres any left!… https://t.co/fJWSlGQLXH

2 years 1 month ago

2 years 1 month ago

2 years 1 month ago

2 years 1 month ago

Staying positive can be one of those things that's easier said than done, that's why we've pulled together the bene… https://t.co/Em9Ya9VPtM

2 years 1 month ago

Fish & Chip Friday (We're not sure it's a thing but we're making it one!) Try our delicious recipe and let us know… https://t.co/1kiHlgnjvp

2 years 1 month ago

2 years 1 month ago

2 years 1 month ago

Reaching out to owners via our new YouTube channel, MD Paul Morgan 'shows us' in his own way what's going on in our… https://t.co/YckZQHVO3a

2 years 1 month ago

2 years 1 month ago

2 years 1 month ago

2 years 1 month ago

2 years 1 month ago

2 years 2 months ago

2 years 2 months ago

What does a frozen property market mean for retirement living? A new blog post by Kevin Shaw, Managing Director of… https://t.co/uidP90nbNS

2 years 2 months ago

Bay our leisure club manager has pulled together some basic moves you can do at home to keep active. Read his blog… https://t.co/m4bMDNcnsZ

2 years 2 months ago

2 years 2 months ago

We're in unprecedented times, but one thing we can be sure of is that the most vulnerable need our help & support m… https://t.co/AfL4xDVHHJ

2 years 2 months ago

2 years 2 months ago

And our new Instagram account! We will be sharing recipes, gardening tips, puzzles, blogs and much more. So make su… https://t.co/OAF8aMDH8N

2 years 2 months ago

2 years 2 months ago

We'd like to introduce two new channels & wealth of new content being uploaded in the coming days and weeks, it's a… https://t.co/OnIXeOUtnx

2 years 2 months ago

2 years 2 months ago

@IsabelTaylor63 Thank you for letting us know Isabel, we're so pleased the team at Chalfont Dene could make the day special for your mum!

2 years 2 months ago

Happy Mother's Day! This year we all may be celebrating a little differently, but don't let that get in the way of… https://t.co/ShrV0w9Egb

2 years 2 months ago

2 years 2 months ago

2 years 2 months ago

Read the full update here https://t.co/8sjDz7MtHy If you have any concerns about a loved one, please send us a message.

2 years 2 months ago

We will continue to communicate with our owners, customers and staff regularly and share our plans. A heartfelt tha… https://t.co/5EXnZX1Igz

2 years 2 months ago

2 years 2 months ago

2 years 2 months ago

2 years 2 months ago

2 years 2 months ago

"Women have empathy, resilience, multi-tasking, courage and tenacity. Culture and equality are key for success.…" R… https://t.co/OYj0IGpy8h

2 years 2 months ago

2 years 2 months ago

2 years 2 months ago

2 years 2 months ago

2 years 3 months ago

2 years 3 months ago

2 years 3 months ago

2 years 3 months ago

2 years 3 months ago

2 years 3 months ago

2 years 3 months ago

A brilliant article discussing how high-quality design can impact dementia care by Jen Bernard, found and managing… https://t.co/IqKr0yVOzQ

2 years 3 months ago

2 years 3 months ago

2 years 3 months ago

2 years 3 months ago

2 years 3 months ago

2 years 4 months ago

Head over to Malvern Theatres on Instagram to be in for a chance of winning two tickets to see Blithe Spirit plus a… https://t.co/s2eYjk0jFQ

2 years 4 months ago

2 years 4 months ago

2 years 4 months ago

2 years 4 months ago

2 years 4 months ago

2 years 4 months ago

2 years 4 months ago

2 years 4 months ago

2 years 4 months ago

Did you know we are on LinkedIn? If you're interested in working for Audley Group then head over to our LinkedIn pr… https://t.co/Q1cLv19rSQ

2 years 4 months ago

Audley Inglewood's Winter Wonderland BBQ kicked their new year off in style, the weather was so beautiful they coul… https://t.co/XyHCvYp7FW

2 years 4 months ago

To help with your move in 2020 we would like to offer you a contribution towards your moving costs*. Follow the lin… https://t.co/TH78ESzDr2

2 years 4 months ago

We're extremely pleased to share we have signed a new joint venture agreement with Danish pension company, PFA, tha… https://t.co/lsFk1c1f4R

2 years 4 months ago

2 years 4 months ago

2 years 4 months ago

2 years 4 months ago

2 years 4 months ago

Here's to 2019! What a fantastic year it has been, with the opening of two new villages, multiple refurbishments, n… https://t.co/ojWttmythU

2 years 4 months ago

2 years 5 months ago

2 years 5 months ago

From everyone at Audley Villages, we wish you, your friends and family the most magical Christmas day filled with l… https://t.co/dD8itzwRLo

2 years 5 months ago

2 years 5 months ago

2 years 5 months ago

2 years 5 months ago

2 years 5 months ago

2 years 5 months ago

2 years 5 months ago

2 years 5 months ago

2 years 5 months ago

2 years 5 months ago

2 years 5 months ago

We're extremely excited to share with you some sneak peek photos of Audley Stanbridge Earls, Romsey, Hampshire. Ope… https://t.co/UIdcUIH3mE

2 years 5 months ago

A few photos from the latest exclusive event at Audley Ellerslie with special guest, double Olivier award-winning… https://t.co/teKK5c6qP7

2 years 5 months ago

Read Paul Morgan's latest interview with Care Home Professional. He discusses his transition from hospitality to th… https://t.co/B0Mkk09CxD

2 years 5 months ago

2 years 5 months ago

2 years 6 months ago

2 years 6 months ago

2 years 6 months ago

We're at Audley Binswood's Christmas Fair! Join us for mince pies and mulled wine. 🎄

2 years 6 months ago

The owners at Audley Ellerslie have now completed a basic first aid course. It's great to see owners who have never… https://t.co/BFCAqONjCv

2 years 6 months ago

2 years 6 months ago

2 years 6 months ago

2 years 6 months ago

It's your last chance to enter The Romney at Mote House's competition as the winner will be announced on Monday. Th… https://t.co/DtmEm1zXL1

2 years 6 months ago

2 years 6 months ago

2 years 6 months ago

2 years 6 months ago

What a fantastic day at The St Elphin's Park Christmas Fair last Saturday. Check out our latest blog post to find t… https://t.co/hgTR2iwDe6

2 years 6 months ago

2 years 6 months ago

2 years 6 months ago

2 years 6 months ago

2 years 6 months ago

2 years 6 months ago

2 years 6 months ago

2 years 6 months ago

2 years 6 months ago

2 years 6 months ago

Don't forget you can find the location and times of all our Audley Christmas fairs on our latest blog post...https://t.co/uiOed0IqLp

2 years 6 months ago

2 years 6 months ago

2 years 6 months ago

2 years 6 months ago

2 years 6 months ago

Happy Halloween from Audley Villages, a few of our village teams pumpkins... Which one is your favourite?… https://t.co/IQmBmssrRr

2 years 7 months ago

2 years 7 months ago

2 years 7 months ago

2 years 7 months ago

Today we held a cooking demonstration at the Neptune store in Winchester for our Stanbridge Earls owners. As the vi… https://t.co/Ug9ogCVnEi

2 years 7 months ago

2 years 7 months ago

2 years 7 months ago

2 years 7 months ago

2 years 7 months ago

"With an ageing population, the UK needs to invest in solutions that take the pressure off the social care system.… https://t.co/7aF9TfjiXL

2 years 7 months ago

2 years 7 months ago

2 years 7 months ago

Did you know that all of our restaurants can hold private events from sit down 3-course dinners, to corporate event… https://t.co/dJtuWQGpQU

2 years 7 months ago

2 years 7 months ago

We've got that Friday feeling and it's cocktail o'clock at The Orangery at St Elphin's Park, with delicious autumna… https://t.co/oklvmPIiZX

2 years 7 months ago

2 years 7 months ago

2 years 7 months ago

"Instead of funnelling money into a broken system, the government must focus on reducing the need for care in the f… https://t.co/LzRjNkrlg8

2 years 7 months ago

We're pleased to announce to we've won the award for 'Senior Living Larger Scheme award 2020' for Audley Redwood at… https://t.co/yUbRQXyulz

2 years 7 months ago

2 years 7 months ago

2 years 7 months ago

It's World Animal Day and we're reflecting on just one of the many ways animals add value to our everyday lives....… https://t.co/g9CFHX45lU

2 years 7 months ago

We are excited to launch our new sales office at our Audley Village in Scarcroft, West Yorkshire. We are looking fo… https://t.co/6lgr3qxv58

2 years 7 months ago

Head over to the Langton's at Cooper's Hill Facebook page to be in for a chance of winning afternoon tea for four p… https://t.co/djkwzQL71Z

2 years 7 months ago

2 years 8 months ago

2 years 8 months ago

2 years 8 months ago

2 years 8 months ago

2 years 8 months ago

2 years 8 months ago

2 years 8 months ago

2 years 8 months ago

2 years 8 months ago

We are looking for a Group Income Finance Manager, to manage a team of four. Audley is a fast growing company & thi… https://t.co/3VVgjczONv

2 years 8 months ago

2 years 8 months ago

The finishing touches are being added to Audley Cooper's Hill, Englefield Green by the very talented team at… https://t.co/4lRshiSlPc

2 years 8 months ago

Nick Edwards joins Audley Group as COO to support rapid growth phase across Audley and Mayfield brands. https://t.co/cmim7s7rll

2 years 8 months ago

2 years 8 months ago

2 years 8 months ago

2 years 8 months ago

A fantastic day had by all at The Romsey Show on Saturday, thank you to all those that popped by to see the Audley… https://t.co/hAEiseClFH

2 years 8 months ago

2 years 8 months ago

2 years 8 months ago

The sun is shining and we're getting set up for the Romsey Show tomorrow you'll find us next to the Presidents Ring… https://t.co/zCcrMxGsun

2 years 8 months ago

2 years 8 months ago

2 years 8 months ago

2 years 8 months ago

2 years 8 months ago

2 years 8 months ago

2 years 8 months ago

We are delighted to celebrate that our teams at Audley Care Binswood and Audley Care Edgbaston have been listed in… https://t.co/11Jety33PA

2 years 8 months ago

Did you know all our restaurants are open to the public? Our Villages offer afternoon tea, Sunday roasts, all day d… https://t.co/jcUfK3u0H3

2 years 8 months ago

2 years 9 months ago

2 years 9 months ago

2 years 9 months ago

2 years 9 months ago

2 years 9 months ago

2 years 9 months ago

2 years 9 months ago

Head over to The Romney at Mote House on Facebook to be in for a chance at winning afternoon tea for yourself and t… https://t.co/KAy7dqjQU1

2 years 9 months ago

2 years 9 months ago

We're excited to share with you that we're launching an Audley magazine called 'Luxury Retirement Lifestyle' and it… https://t.co/1ION0HW9AO

2 years 9 months ago

2 years 9 months ago

2 years 9 months ago

2 years 9 months ago

We are proud to announce, plans for our first carbon neutral development. The application is to extend our existing… https://t.co/a44D1Ttjcj

2 years 9 months ago

General Manager by day, pizza chef (in training) by night! Kevin Green, GM at Audley Redwood whipped up some delici… https://t.co/TlEtyPfnLa

2 years 9 months ago

2 years 9 months ago

2 years 9 months ago

2 years 9 months ago

2 years 9 months ago

2 years 9 months ago

2 years 9 months ago

2 years 10 months ago

2 years 10 months ago

2 years 10 months ago

2 years 10 months ago

The perfect excuse for an afternoon tea for you and something to keep the little ones quiet (for a while)!… https://t.co/guRoAPGZkA

2 years 10 months ago

It may be the hottest day of the year but our villages are still going the extra mile to raise money for… https://t.co/0zJiTT2CQJ

2 years 10 months ago

2 years 10 months ago

2 years 10 months ago

2 years 10 months ago

2 years 10 months ago

2 years 10 months ago

2 years 10 months ago

2 years 10 months ago

2 years 10 months ago

2 years 10 months ago

The last stop for the Audley Academy Roadshow is at our central support office in Egham. We've got the Dementia Ex… https://t.co/BXcU9lxJjD

2 years 10 months ago

2 years 10 months ago

Head over to 'The Fairmile at Willicombe Park' on Facebook to be in for a chance of winning afternoon tea for you a… https://t.co/cNOzWyD4Lm

2 years 10 months ago

The sun is shining so we're enjoying an iced tea and coffee on the terrace at Audley Ellerslie's restaurant, Aldwyn… https://t.co/uwbFZQJW2O

2 years 10 months ago

2 years 10 months ago

2 years 10 months ago

You've still got time to guarantee the sale of your home with our 100% part exchange offer, running until 31st Augu… https://t.co/7MWptpRwaB

2 years 11 months ago

Wildflowers blossoming at Audley Chalfont Dene. Did you know anyone can enjoy a coffee (or better yet a cocktail) o… https://t.co/WiotZgMKvZ

2 years 11 months ago

2 years 11 months ago

2 years 11 months ago

2 years 11 months ago

2 years 11 months ago

2 years 11 months ago

We're holding an open day at our central support office in Egham on Friday 28th June for our newest village, Audley… https://t.co/e21cHCnTty

2 years 11 months ago

2 years 11 months ago

We're holding an open day at our central support office in Egham on Thursday 28th June for our newest village, Audl… https://t.co/chU2m3tK3x

2 years 11 months ago

Strawberry gin fizz anyone? We know where we will be heading this weekend...The Orangery at St Elphin's Park… https://t.co/GgWvEWiZUY

2 years 11 months ago

2 years 11 months ago

2 years 11 months ago

2 years 11 months ago

2 years 11 months ago

2 years 11 months ago

2 years 11 months ago

2 years 11 months ago

2 years 11 months ago

2 years 11 months ago

We're hiring at Audley Care Tunbridge Wells. Come along to our open day at Willicombe Park on Tuesday 18th June, 9a… https://t.co/McAudgOTSj

2 years 11 months ago

2 years 11 months ago

2 years 11 months ago

2 years 11 months ago

@alzheimerssoc To be sure we taste tested a few, they most certainly are all delicious.

2 years 11 months ago

2 years 11 months ago

2 years 11 months ago

2 years 11 months ago

@Htimsnalced We're sorry for any inconvenience caused if you direct message us, we can make sure your details are removed from our database.

2 years 11 months ago

2 years 11 months ago

2 years 11 months ago

2 years 11 months ago

2 years 11 months ago

2 years 12 months ago

Another great talk from NatWest at Audley Redwood's owners Coffee Morning. Today's topic Digital Safety.… https://t.co/liqKCgGqkC

2 years 12 months ago

3 years 1 day ago

3 years 2 days ago

3 years 3 days ago

3 years 3 days ago

Congratulations to Audley Care Clevedon for winning the "End of life Expertise" award at the Homecare Awards today.… https://t.co/kZK03o5BBI

3 years 4 days ago

3 years 4 days ago

3 years 4 days ago

3 years 6 days ago

3 years 6 days ago

3 years 1 week ago

3 years 1 week ago

3 years 1 week ago

3 years 1 week ago

3 years 1 week ago

Stunning new CGIs for Audley Nightingale Place, Clapham. Audleys first luxury retirement village in London. Interi… https://t.co/JLuvJYe5bY

3 years 1 week ago

3 years 1 week ago

Two new CGI's for Audley Cooper's Hill. There are 50 new apartments in total in the two buildings, all two bedroom… https://t.co/B0Vt55zVwp

3 years 2 weeks ago

3 years 3 weeks ago

Think you can spot an Audley Village from a luxury hotel? Why not take our quiz and see if you can spot the differe… https://t.co/I7U0qKb8S4

3 years 3 weeks ago

3 years 3 weeks ago

3 years 3 weeks ago

3 years 3 weeks ago

3 years 3 weeks ago

3 years 4 weeks ago

3 years 4 weeks ago

3 years 4 weeks ago

3 years 4 weeks ago

3 years 1 month ago

Beautiful bluebells located within the 66 acres of the Magna Carta Park in Englefield Green where Audley Cooper's H… https://t.co/I2RZeWISW5

3 years 1 month ago

3 years 1 month ago

3 years 1 month ago

3 years 1 month ago

3 years 1 month ago

New drone footage of Audley Stanbridge Earls, Romsey. Looks like we have an owner moved in a little ahead of schedu… https://t.co/I2EmxFrcdp

3 years 1 month ago

3 years 1 month ago

3 years 1 month ago

3 years 1 month ago

3 years 1 month ago

3 years 1 month ago

3 years 1 month ago

3 years 1 month ago

3 years 1 month ago

3 years 1 month ago

3 years 1 month ago

3 years 1 month ago

3 years 2 months ago

Our new CGI's for Audley Cooper's Hill with stunning Interiors by the team at Bernard Interiors.… https://t.co/aIeeWjpWnq

3 years 2 months ago

3 years 2 months ago

We have raised an incredible £15,000 for The Dove Ward at The Great Western Hospitals NHS Foundation Trust. Since t… https://t.co/hobz1x72GP

3 years 2 months ago

3 years 2 months ago

3 years 2 months ago

3 years 2 months ago

3 years 2 months ago

3 years 2 months ago

3 years 2 months ago

3 years 2 months ago

3 years 2 months ago

3 years 2 months ago

3 years 2 months ago

3 years 3 months ago

3 years 3 months ago

3 years 3 months ago

3 years 3 months ago

3 years 3 months ago

3 years 3 months ago

3 years 3 months ago

This year we decided to change the way we celebrate Valentine's Day and instead celebrate the love we have for food… https://t.co/770ynbzEzy

3 years 3 months ago

It's time the Government stopped postponing publication & gave the sector more clarity. The green paper must provid… https://t.co/D25wQhKbjH

3 years 3 months ago

...and yet it desperately needs more recruits. But the campaign mustn't act in a vacuum – retention of great worker… https://t.co/PHvDMVc3Ha

3 years 3 months ago

3 years 3 months ago

3 years 3 months ago