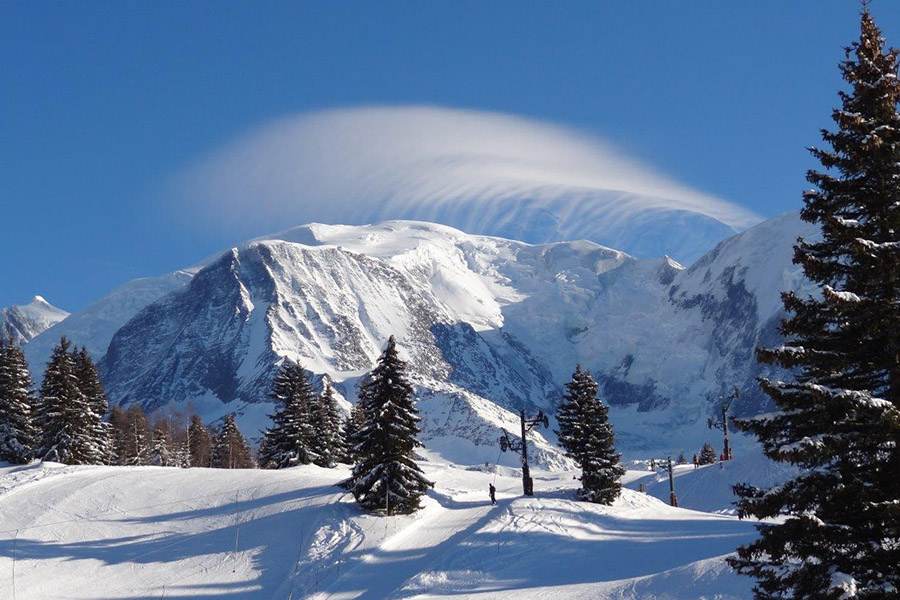 We might not be able to go on holiday at the moment, but that doesn't stop us dreaming about our next adventure. We spoke to Mr Robinson at Audley Inglewood to find out about his favourite place to visit.
You could describe me as being widely travelled because I spent my working life as an airline pilot with British Airways (formerly BOAC). Consequently, I've visited many places ranging from Fiji to Fuengirola!
However, the place I have to choose as my favourite place to visit is a little closer to home (in fact it has been our second home for twenty-eight years) is the small village of Argentiére in the French Alps, just an hour's drive from Geneva Airport. We would normally be there for the second half of the skiing season in April but for obvious reasons, not this year.
My wife Gilly and I were first persuaded to go to Argentière in January 1992, when my young sons, who described it "as the best place in the world" persuaded Gilly and I to go on a package skiing holiday (naturally with my former employer). Mike, our youngest, had been climbing there the previous summer and we were not disappointed.
The main town of Chamonix, just a few miles down the valley, is steeped in alpine and climbing history. The first winter Olympics took place there in 1924 and the British have travelled, climbed and walked in the mountains for more than 200 years.
As the bus from Geneva climbs up the hill into the valley, the awe-inspiring peak of Mont Blanc comes into view – it's quite magical! Although we've been there on more than sixty visits by now, we never cease to marvel at it all.
During that first visit to Argentière, as well as trying our best as late (and ageing) beginners to keep up with our sons at skiing, we discovered that the cuisine was particularly good as well! By the middle of the second week, we were looking at notices in the windows of estate agents, and visited several apartments, all the time being egged on by our enthusiastic boys.
After we had looked at a property in Argentière, we were hooked and decided to buy it and soon we found ourselves to be the proud owners of an apartment in Les Hautes Aiguilles, with a sensational view of the mountains from Le Chardonnay, Les Grands Montets and all the way to Mont Blanc itself.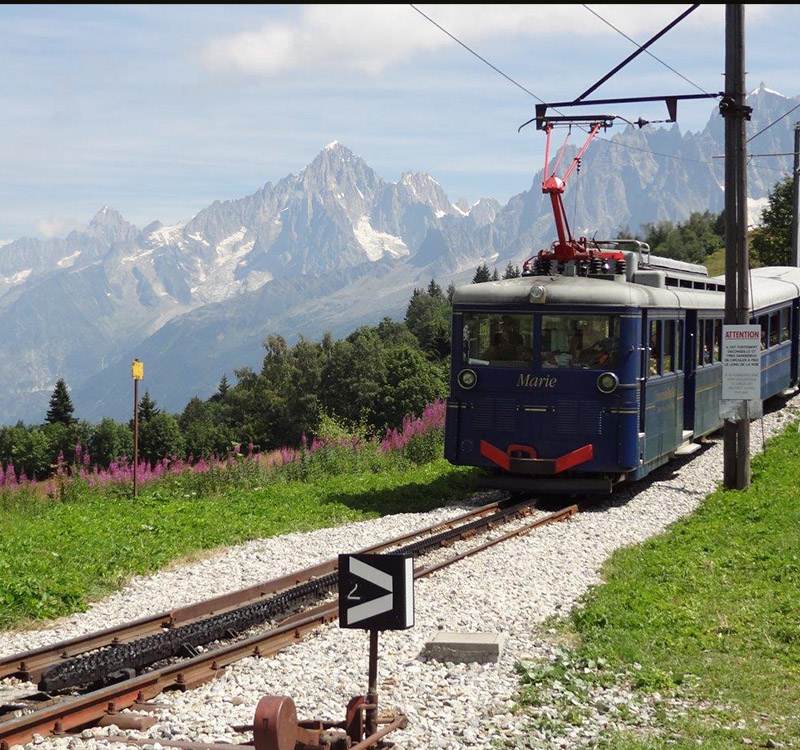 Everything about the Chamonix valley is wonderful! There is a brilliant electric train that climbs up from Servoz through the entire valley to the Swiss border and a very efficient (free) bus service. Ski lifts and gondolas give access to 157km of on-piste and virtually unlimited off-piste skiing.
It's the start of the "Haute Route", a famous 120km off-piste ski route all the way to Zermatt. It took two attempts and a fall down a crevasse for me to succeed in completing this.
Approaching retirement, I took paragliding lessons on the Berkshire Downs near Marlborough and having qualified, found myself flying off Combe Gibbet, just south of Audley Inglewood. It was a prelude to taking an alpine conversion course in Chamonix and launching myself off some serious mountains.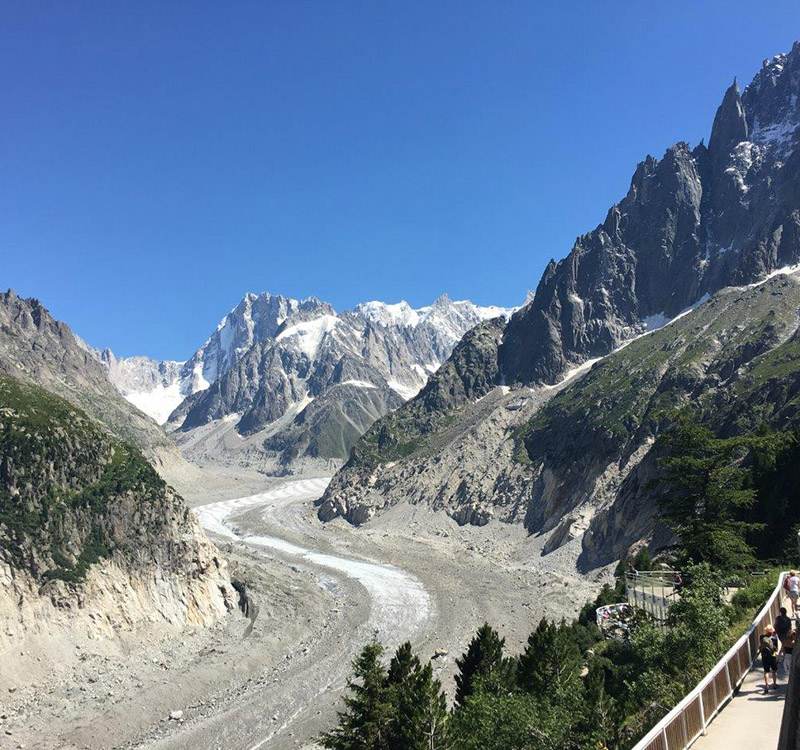 The Aiguille du Midi (12,800ft) beckoned... it really is the most awe-inspiring place to visit. You can fly the entire length of the La Vallée Blanche before turning over the Mer de Glace and landing in Chamonix.
Of course, not everyone wants to take up paragliding, but you can always go on a helicopter tour; we took my brother and his wife on an amazing trip culminating in a landing on the very summit of Mont Blanc, definitely one for the bucket list!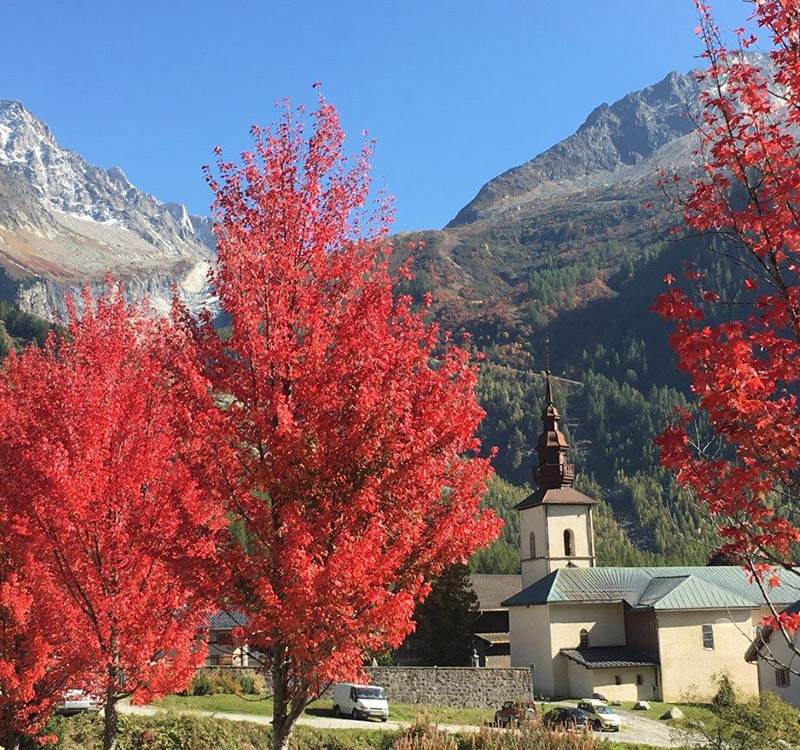 Don't think that all the fun is in winter! The alpine meadows and valley are fantastic for summer walks with refuges and mountain restaurants, all with fabulous views and food; the notion that all alpine food is based on cheese is not true!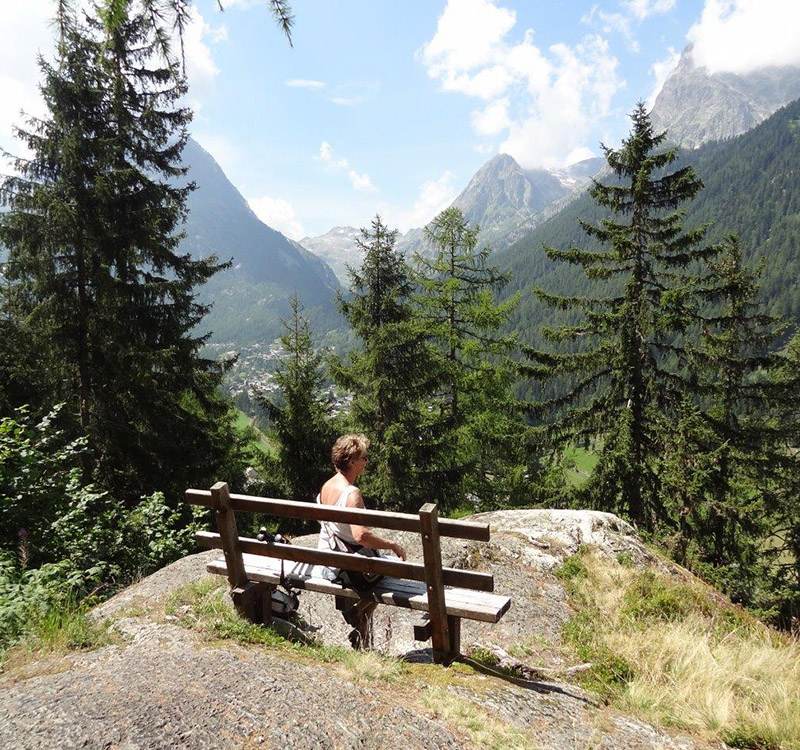 Getting from A to B is very simple with buses, trains, ski-lifts etc. all readily available. Bus and train transport are often free for visitors and those with ski passes. All you really need is a pair of decent walking boots or shoes!
Best of all is that we can leave at almost a moment's notice. Just lock up the apartment here at Audley Inglewood, tell reception that we're off and then we're on our way. In our previous home, I had to spend ages preparing ahead of having any time away.
Read more stories from our owners and about retirement life in general on Audley Stories .