Far and wide children (and some grown-ups) are colouring, painting and crafting pictures of rainbows and putting them in their windows as a sign of hope. The message is 'Storms don't go on forever' and we think it's lovely.
Send your photos, drawings and paintings to yourstories@audleygroup.com and we'll select a winner in the coming weeks. The artistic winner will receive an Amazon gift card*. Amazon is still delivering.
Submit your child's painting/drawing
5 year old Jessie sent us her rainbow picture. Jessie's favourite colour is pink and she loves rainbows because that means it rained, and she likes jumping in muddy puddles.
At Chalfont Dene and other retirement villages, our owners have been getting involved too - displaying rainbows in their windows, not only as a sign of hope, but also to demonstrate the high spirits they are in. 
Mr and Mrs Edwards at Chalfont Dene feel inspired by all the rainbow drawings so decided to create their own window display.
Getting creative
"When people walk around the village or go across to their allotment some don't see the teddies but the people that do see them smile and wave, which makes it fun for everyone.
Put some of your teddies in your window and see if you get a friendly reaction."
Mr and Mrs E
Owners at Mote House are waving to each other from their windows, even if they are unable to meet in person. It's the smallest gestures making the biggest difference to how everyone is feeling right now, and even the most independent people are appreciating the value of community spirit.
At 8pm every Thursday, people around the country will clap and cheer from their windows, doors or balconies to celebrate our NHS and the wonderful work carried out by dedicated carers. Our Audley Care team are generous, devoted, loving people are we are extremely proud of their hard work and commitment.
#togetherathome
#clapforcarers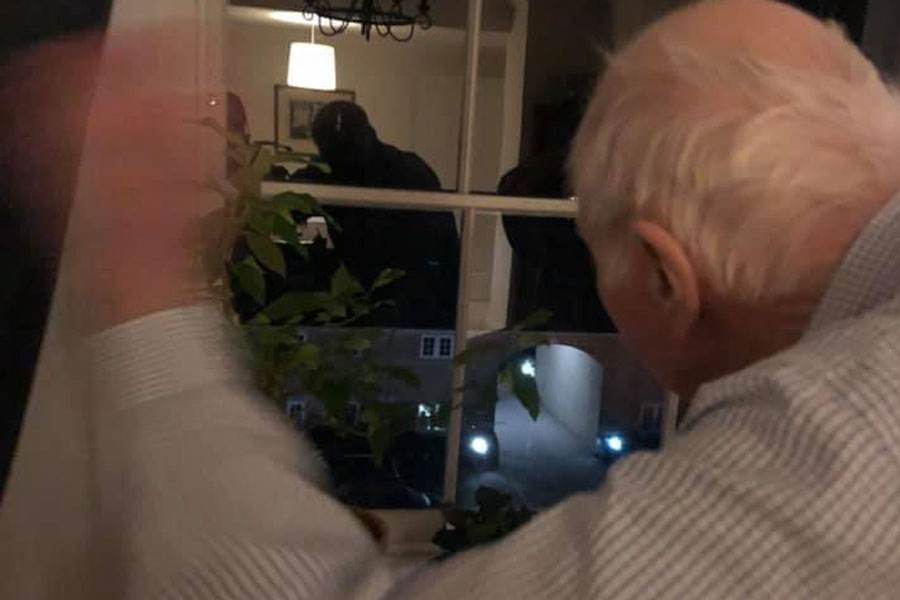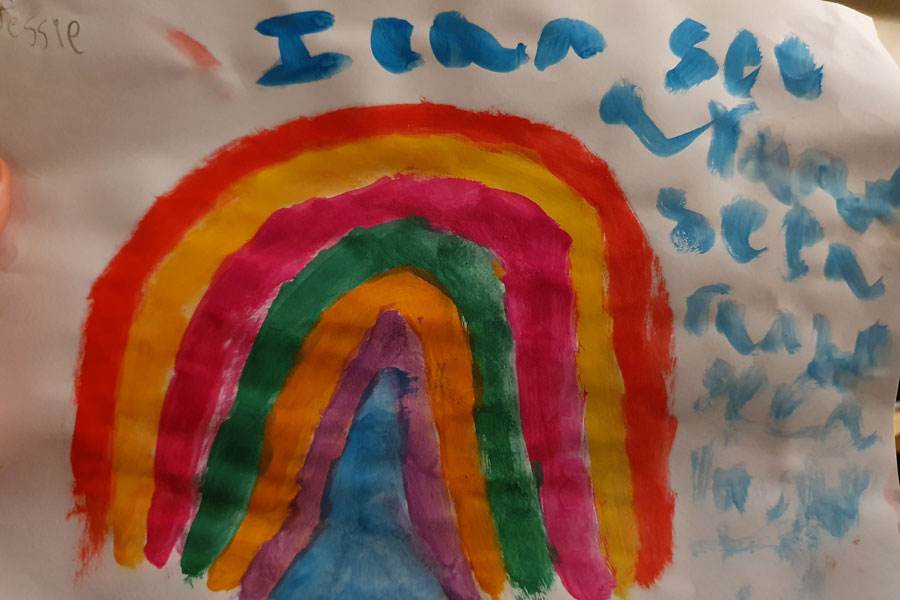 *Terms:
This is a friendly, for fun competition. We will choose a winner in the next 2-3 weeks and that winner will receive a £30 Amazon gift card. Competition is intended for children, but adults are welcome to join in if you're feeling inspired.
Share your stories, photos and experiences with the Audley team. We would love to hear from you.