The beginning of Lockdown 2.0 and the onset of winter may make for a slightly gloomy combination, but why not make the most of it and look forward to a few weeks of cosy evenings (or days) on the sofa with some good TV? We've pulled together some of the best TV shows to get you through isolation. They're all currently available to watch on catch up TV, Netflix or Amazon Prime.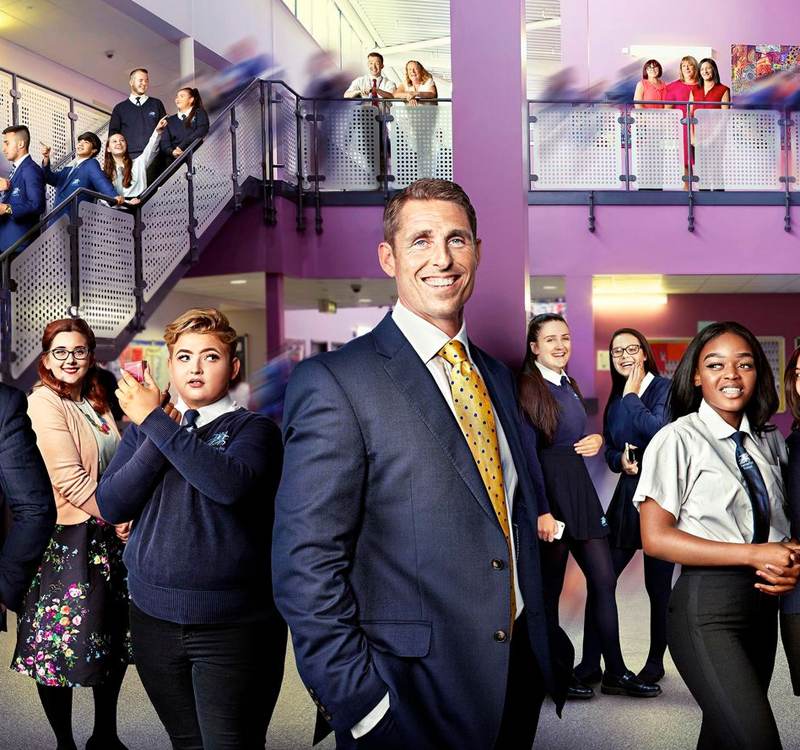 Educating Greater Manchester - Channel 4
Channel 4's heart-warming documentary following the teachers and students at Harrop Fold School is back for another series. Funny, inspiring and informative, this series gives an insight into the incredible effort teachers put into their jobs and how much they care about the students under their supervision. If you didn't catch Series 1, it's available on All 4.
The Great British Bake Off - Channel 4
It has always been somewhat of a mystery that a show about baking proved to be so universally popular, but we just can't help ourselves. Every Tuesday night at 8pm we find ourselves cheering for the winner of the technical challenge and groaning when someone inevitably drops their showstopper. It's a wonderful piece of escapism, particularly as the contestants and presenters this year lived in a Covid-compliant bubble, meaning no social distancing is necessary.
Ugly House to Lovely House with George Clarke – Channel 4
George is back for another series of wonderfully satisfying home makeovers. While the definition of 'ugly' seems to be a little questionable this series, the DIY transformations are fascinating nonetheless. Read our downsizing and decluttering tips for retirement property inspiration.
Strictly Come Dancing - BBC
Full of glitz and glamour, the annual display of celebrities attempting ballroom dancing never fails to put a smile on your face, no matter who you are! Bill Bailey is a particular highlight of this series – his cha cha has to be seen to be believed…
DNA - BBC
Danish crime has emerged as some of the best TV over the past few years, and DNA is the latest detective drama to make it over to the UK. Rolf Larsen, a respected detective, finds his life thrown into turmoil when his daughter goes missing. 5 years later, he discovers a flaw in the Danish police's DNA database and realises she may still be alive.
Louis Theroux: Life on the Edge – BBC
Louis Theroux looks back at some of his most well-known documentaries and tracks down the subjects to see how their lives have changed, or not changed, as the case may be. From pensioners who believe they can channel alien communications to teenagers singing white supremacist pop songs, Louis has a knack for finding some of the most fascinating people, making for addictive viewing.
This Is Us – Amazon Prime TV
The fifth season of this heart warming American drama series has just been released on Amazon Prime and if this is the first you've heard of it, fear not as the previous 4 seasons are available too. Starring Milo Ventimiglia, Mandy Moore and Justin Hartley, the series follows a unique set of triplets, their struggles and their inspiring parents.
The Queen's Gambit – Netflix
A young girl in a 1950s orphanage discovers an incredible talent for chess, which kicks off an unexpected journey to stardom. However, the path to success doesn't run smooth, with alcohol and addiction struggles threatening her ultimate goal to become the world's best chess player.
The Fall – Netflix
An oldie but a goodie (Series 1 aired in 2013). The Fall is a crime drama series starring Jamie Dornan and Gillian Anderson. It'll be tricky to switch this one off once you get going, so make sure you're settled in for the evening!
Pride and Prejudice (BBC) – Netflix
The BBC adaptation of Jane Austen's much-loved novel stars Colin Firth and Jennifer Ehle. Still argued by many to be the best interpretation of the classic romance, this series is still just as enjoyable as the day it was released in 1995.
Got through this list already? Take a look at some more TV recommendations from Audley.