Spring is here and while we're restricted to our own gardens, balconies and terraces we spoke to Mark Dwelly, Gardener at Audley Stanbridge Earls, for his top tips of what to plant and how to help make your space look like a national park.
Firstly, he says, using block colour can make for an impressive appearance. Take four or five pots each laden with a different colour, then combine this with some nice ceramic pots. If you can't find any you like, you could buy some cheaper pots and customise them yourself (or perhaps enlist a grandchild to paint some for you while they are off school and collect from them in a couple of months!).
Secondly, you don't just have to focus on colour; think about leaf shape, texture and size. You can still create something spectacular using different shades of green. Even some ornamental grasses can create a peaceful sound in the breeze.
Beautiful ornamental grasses that you might wish to think about include:
Helictotrichon sempervirens, more commonly known as blue oat grass
Calamagrostis x acutiflora 'Karl Foerster', also known as feather reed-grass
Japanese sweet flag, or to use its Latin name Acrous gramineus 'Ogon' (pictured)
Plants with shape and texture which you might like to consider are:
Elephant ears, or colocasia esculenta
Persian shield, or strobilanthes dyeriana
Coleus, or plectranthus scutellarioides
Coral bells, or heuchera sanguinea
Solar power, x heucherella
Canna
Bromeliad
Needle palm, or yucca filamentosa
If you would like to keep to classic plants, then geraniums, fuschias and begonias are a great selection to start with. Alternatively, pansies and violas can make a colourful planter with a miniature conifer at the centre.
When choosing your plants, you should also think about the light.
If your balcony or terrace is quite shady, Mark recommends:
Hostas – they come in a variety of leaf shapes, sizes and shades so you will be able to find the perfect one for you
Mrs Robb's bonnet (or euphorbia amygdaloides var. robbiae) – an evergreen with dark green leaves and yellow-green flowers
Painted lady fern (or athyrium niponicum var. pictum) – a beautiful fern with silver fronds and a red-purple zone along the centre
Carrot fern or claw fern (or onychium japonicum) – with its black stems and dark green feathery fronds which resemble a carrot, it's easy to see how this plant got its nickname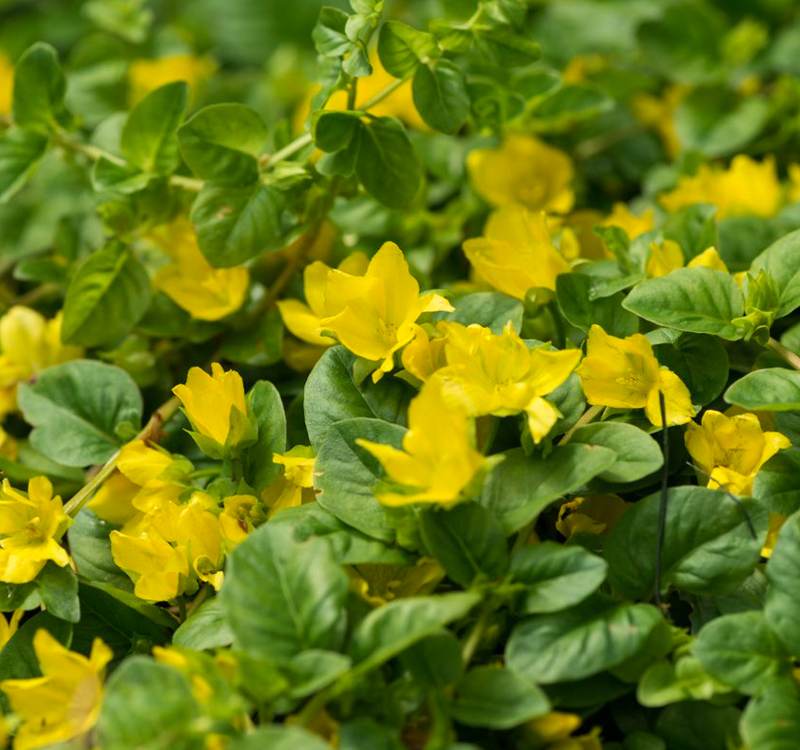 If you would like some height, then try some tier planting. The following ideas have trailing plants which help create a cascading effect. Or you could pop them in a hanging basket:
Petunia
Lobelia
Trailing fuchsia
Golden creeping Jenny, or lysimachia nummularia
Verbena
Rather than just something pretty to look at, have you thought about making it edible? Cherry tomatoes, strawberries or gem lettuce are all ideal for growing in containers of pots. Or for something more fragrant you could incorporate herbs.
Perhaps you could team up with some neighbours and each grow a couple of different herbs and share them between you!
If you are searching for more gardening tips, look no further than Audley Stories! We have plenty of advice to help you cultivate the perfect green space.