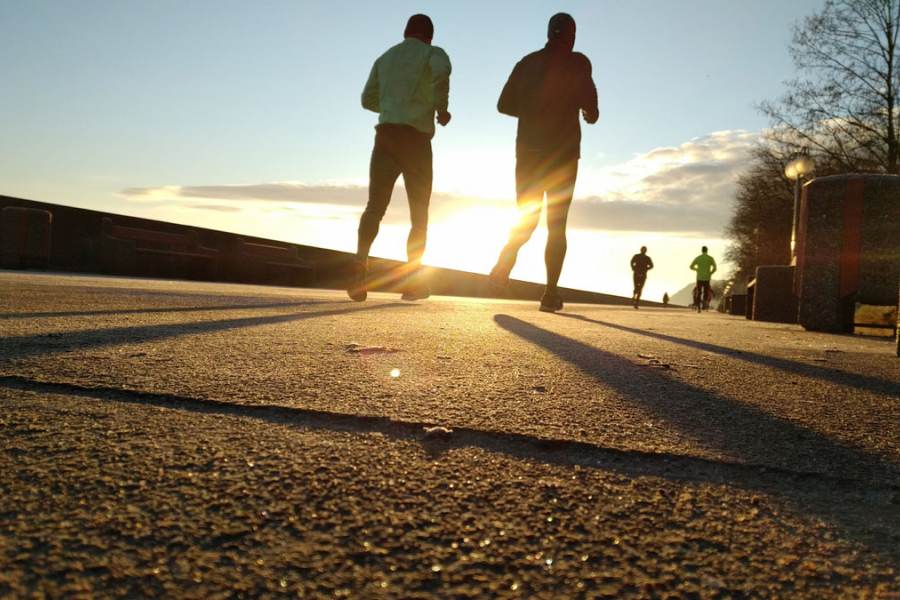 The popularity of endurance running has skyrocketed over recent years, with participation in half and full marathons at a high. However, it's not just the younger generation who have found pleasure in what is arguably the simplest and most stress-relieving of all workouts.
84 year old Eileen Noble, who started running in her 50s, today ran the gruelling 26.2 miles in the Virgin Money London Marathon for her nineteenth year. At 84 years old, Eileen was the oldest female runner in this year's marathon, completing the distance in 6 hours 28 minutes and 7 seconds. Well done Eileen!
And Eileen is not alone. Attracted by the proven physical and mental health benefits, over 50s fitness runners (known as Masters runners) are becoming a common sight.
It is easy to see the appeal of simply lacing up your trainers and heading out the door – no messing around with equipment or gym memberships. However, as we get older, our thoughts turn to injury and the difficulties of recovery. Here are some over 50s fitness pointers for safe and effective marathon training.
Find the right training plan
There is a huge wealth of fitness advice for an older runner to be found online, and many plans suggest a 'run/walk' method where you break up your run by periodically walking for short distances. Some plans also suggest a shorter stride and more rest days.
Join a local running group
The support and advice you get from fellow runners is invaluable when you are training for a big event. If you have signed up for one of the major marathons such as London, Manchester or Brighton, then you are guaranteed to find training buddies who have signed up too.
Don't let age hold you back
Age is a common excuse, but the saying 'use it or lose it' has never been more relevant. A recent study looking at hip and knee arthritis in marathon runners found that arthritis was reported by 8.9% of their subjects, which is less than half the rate of matched sedentary adults. The study concluded that there was no significant risk associated with large amounts of frequent running. On the contrary, running keeps you fit and healthy in so many ways.
Get the right shoes
This is absolutely key for avoiding injury. Visit a local running shop that offers gait analysis on a treadmill. The highly experienced staff will analyse your running and match you with the shoe that best suits your style. Many stores offer an 'unlimited exchanges until they're right' policy, where you can keep swapping shoes until you find the right ones, even after you've run in them.
Listen to your body
You'll need to pay more attention to recovery than younger runners. If you feel tired or ache, don't push yourself to complete your long training run just because you feel must.
Consider natural anti-inflammatory supplements
Turmeric, tart cherry and other supplements such as joint health products will help keep you ready to run.
Get ready to feel the benefits
A study by the Cooper Institute has shown that an hour of running may add seven hours to your life. Runners have also been found to have better cardiovascular health, stronger bones, better mental wellbeing.
Audley Villages offer plenty of ways to keep fit in retirement, whether that's through our wide range of fitness classes or a few lengths in the pool. It's just part of what makes life at Audley Villages so special. 
Find a retirement property with a difference.