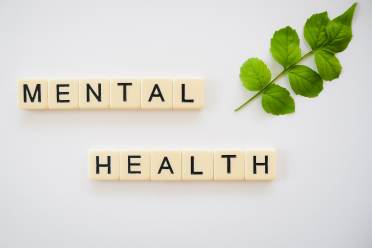 Our health and wellbeing expert Kevin Daly, Leisure Club Manager at Audley St George's Place shares his thoughts on the benefits regular exercise can have on your mental health.
With it being Mental Health Awareness Week, I wanted to share something that I've learned from my own experiences:
"To have a good mental health, we need to put positive steps in place to break any unhealthy cycles and thought processes that are detrimental to our mental health".
Our mental health can be impacted by a variety of different situations in life including, unhappiness in the workplace, financial instability or by simply just having a bad day.
There are so many amazing support networks, community groups and medical support services out there to help when your mental health is low, but let's not forget that a healthy lifestyle gained from a healthy diet and regular exercise can also aid a healthy mindset.
So why not exercise and start taking some positive steps towards improving your mood, routine and get some much needed 'me time'?
Exercise can be undertaken in many forms, whether that be by yourself or in a group. Exercising helps to release feel good hormones called endorphins. These endorphins interact with the receptors in your brain that trigger a positive feeling in your body.
"Why would you not allow yourself to feel good!"
Group these endorphins with the motivation of achieving a greater physical health, more energy, reaching your exercise goals and your quest for a greater mental health seems closer than you think!
One thing that I often hear in my line of work is "I don't have time", however, the one thing that we can control is making time for ourselves to exercise and reflect.
Now it's time to decide which forms of exercise you want to participate in, I always encourage a variety of different exercises, this will greatly help with maintaining motivation. Going to the gym, swimming, walking, outdoor activities and incorporating mindfulness exercises like Yoga and Pilates can all play a big part in improving the physical and mental journey we go on called 'life'.
The fun part is now finding out which type of exercise excites and suits you. So, explore all the different forms of exercise available to you and begin unlocking those feel good endorphins!