Dementia can be a misunderstood condition. Many people believe it's a by-product of ageing and we tend not to think beyond memory loss when it comes to symptoms. The reality though, is that dementia can affect anyone and is a condition caused by diseases, most commonly Alzheimer's. These diseases damage areas of the brain leading to an increasing and substantial loss of mental ability.
Dementia is so complex, and each person's experience of it is unique. Not every story can be told, but the hope is the one told through A Walk Through Dementia will help family and friends, colleagues and carers (including our staff at Audley) think a little differently about how life looks through the eyes of someone with dementia.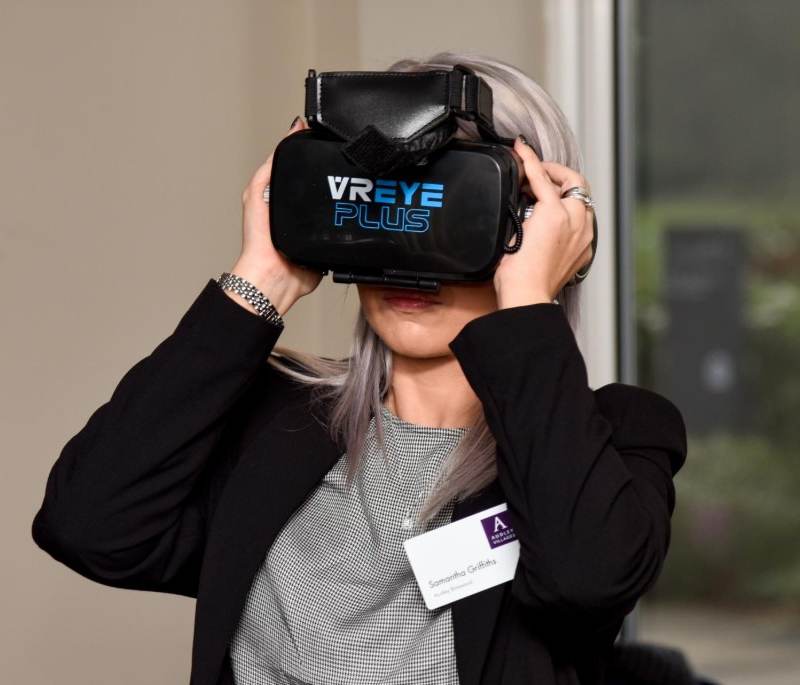 What is it?
A Walk through Dementia is a virtual reality app which has been developed by Alzheimer's Reasearch UK, taking guidance from real people living with different stages of dementia.
It features three everyday scenarios we take for granted;
At the supermarket
On the road
At home
In each of the three situations the walk-through demonstrates how the symptoms of dementia pose challenges and risks to people with the illness. Awalkthroughdementia.org presents a key example of this;
"Popping to the shops is no easy task. It requires planning, decision making, concentration, spatial navigation and calculation. All of these get harder when you have dementia."
How does the app help us at Audley? 
Our Regional Operations Manager of Care, Fionna Cannon, discovered this app when attending a training course and immediately adopted it in training her staff in Audley Care and everyone in the wider business. 
Whether you're a loved one close to a person living with dementia, or a carer or member of staff working in our restaurants and clubs, we can all benefit from a better understanding. Fionna showcased the app through VR headsets at our annual Audley Conference,
"to allow not only individuals in care to experience this but giving everyone in the business a chance to experience how living with Alzheimer's or any form of dementia can feel."
We now use this in our Audley Care induction to give our carers a deeper insight into how it feels to live with dementia and how the effects can dramatically change someone's day to day life.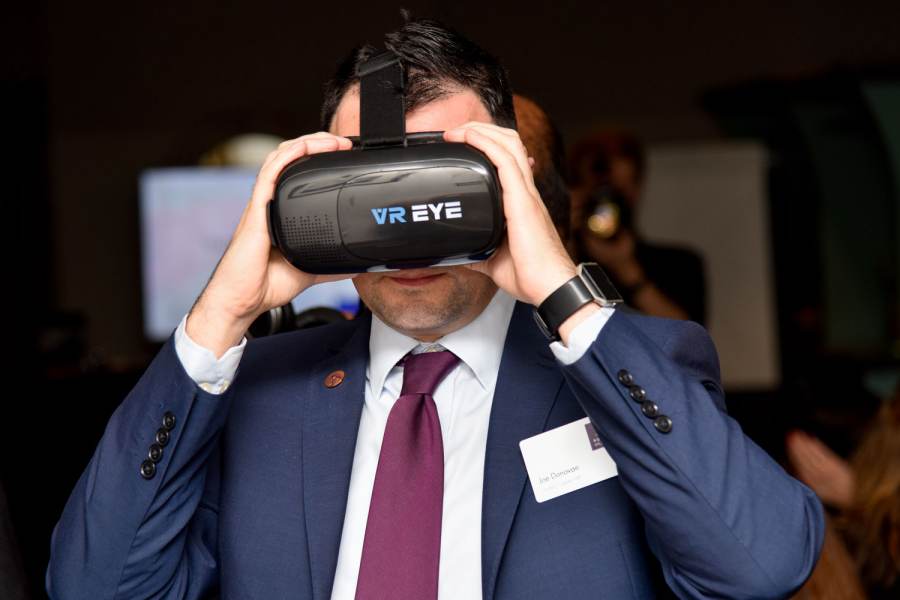 At Audley Care, we offer care support to people of all ages in the local community close to our villages. If you or someone you love could do with an extra helping hand, get in touch with Fionna and her team or read more about dementia care at home.