Hundreds of Audley staff working in various roles across our villages and central office are quite literally going the extra mile this week, to raise funds for the Care Workers Charity.
At Audley we have been a corporate partner for a few years now and we are keen to increase awareness of this charity and the widespread support they provide to both Audley care workers and carers throughout the UK.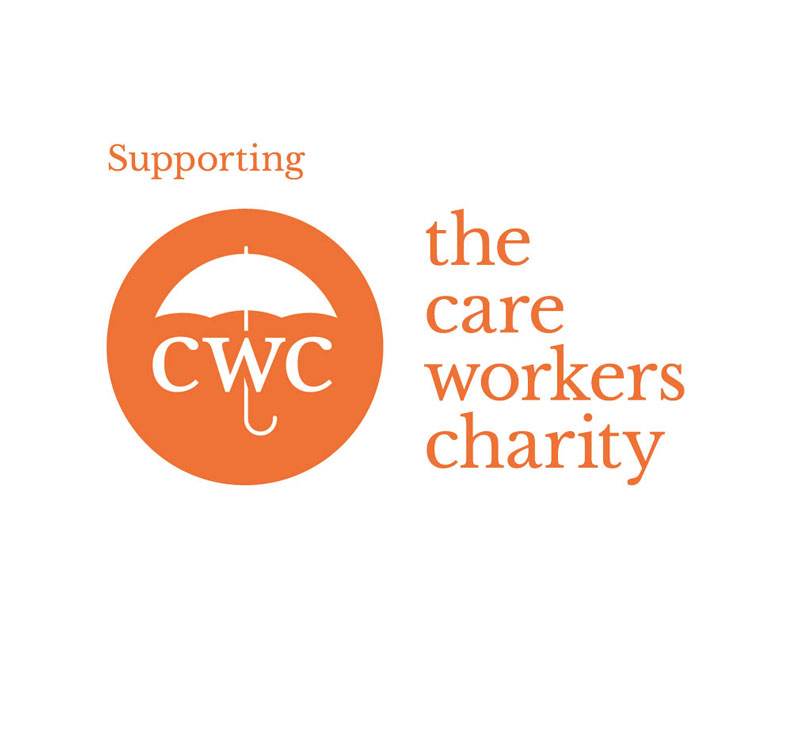 What is the CWC?
The Care Workers Charity (CWC) is an occupational charity, founded in 2009 to support current and former workers in the care industry. 
The CWC supports carers throughout the UK with financial grants, emotional support and even legal advice. It operates fundraising events all year round, although the charity is not widely known outside of the organisations and devoted care workers it supports.
Care workers across the country do an amazing job under some very sensitive and difficult circumstances. Their daily experiences at work can be distressing and for little financial reward, yet these kind and caring individuals continue to go the extra mile for other people day in day out.
At Audley Villages 45% of our entire workforce are dedicated to working in care roles. So we're helping to raise funds for them and for the many other carers countrywide who benefit from the incredible work by the CWC.
Paul Morgan, Managing Director said
"It's inspiring to see so many team members, owners, family and friends getting involved in this event. It shows recognition for the thousands of dedicated carers going the extra mile every single day. Keep up the amazing work. You are all an inspiration!"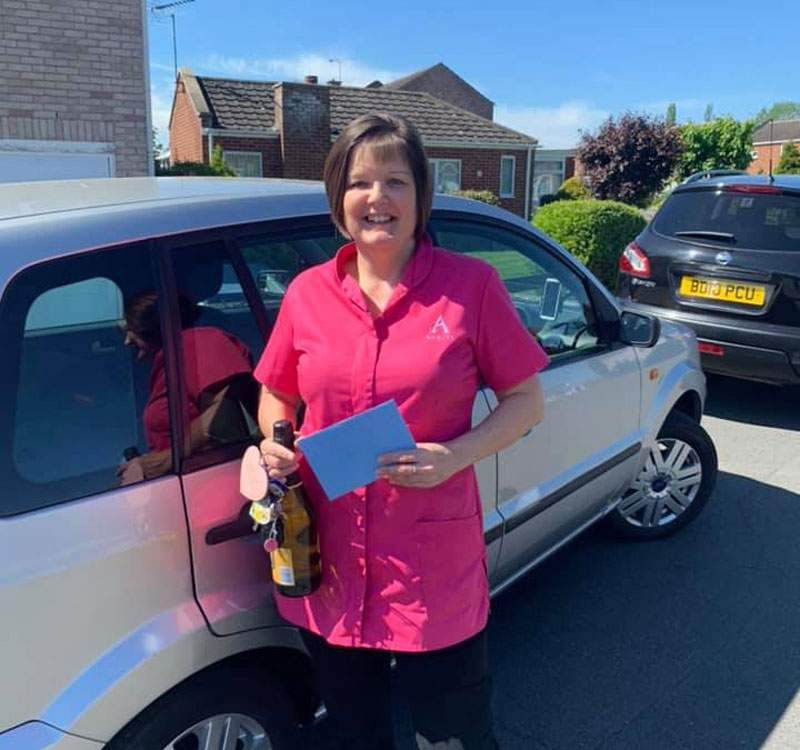 Going the extra mile week
Go the extra mile week - a play on words because care workers do exactly this on a daily basis - is one of the CWCs biggest national events, where as many individuals and organisations as possible are encouraged to create their own fundraising events.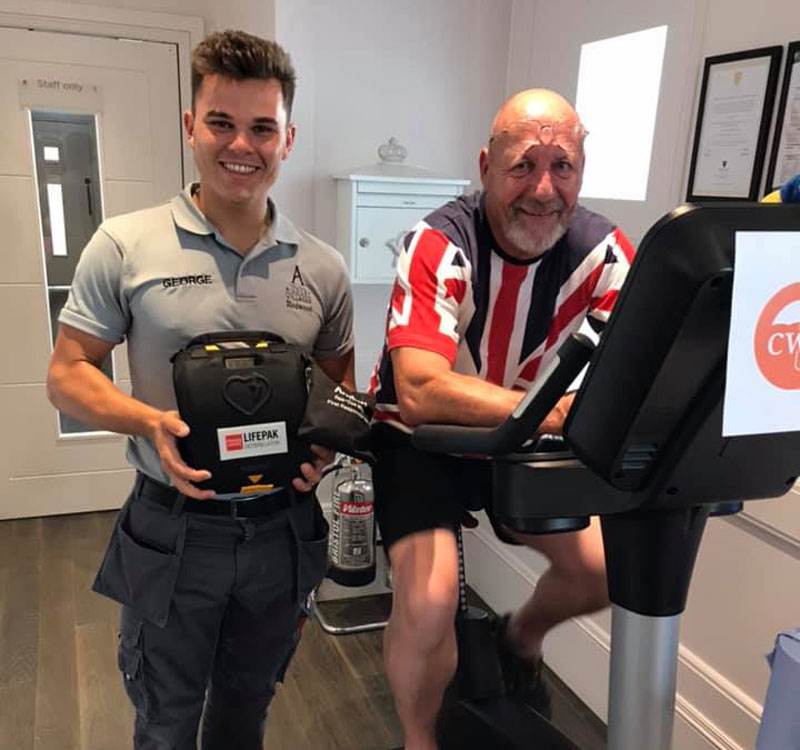 Audley activities
With an array of activities across all Audley villages this week, our staff are physically going the extra mile in one of our more active fundraising events or volunteering and going the extra mile in the support they are offering. And it's not just care workers. Team members in finance, restaurants, clubs, HR and sales are all taking part.
Jane Disney at Audley HQ says
"We're throwing ourselves into it this week to raise as many funds as possible."
After raising £2041 in July last year we are hoping to beat it this year.
We are encouraging team members to share their own stories with photos #goingtheextramile, and Audley will donate £5 for each photo.
Fundraising raffle at Egham head office raised £277
Chalfont Dene charity bike ride with a difference
Staff are cycling the distance between Chalfont Dene and Cooper's Hill on gym bikes. It's village v care... who will get there first?
Clevedon are hosting a charity car wash and selling homemade puzzle books.
St George's Place is holding a Charity fundraising event at Edgbaston reservoir. Plus they're looking to reach a bid of £100 to throw two Managers in the swimming pool (thanks for being such great sports Ross and Rob!).
Lots of villages are running charity walks, raffles, collection boxes and other fundraising efforts to contribute whatever they can towards this worthy fund.
We'll be sure to share the grand total raised very soon...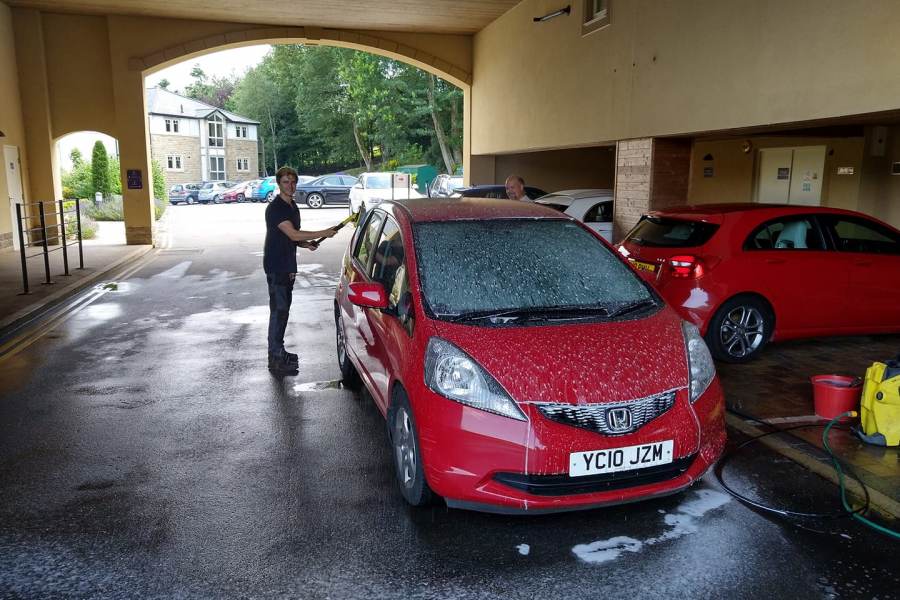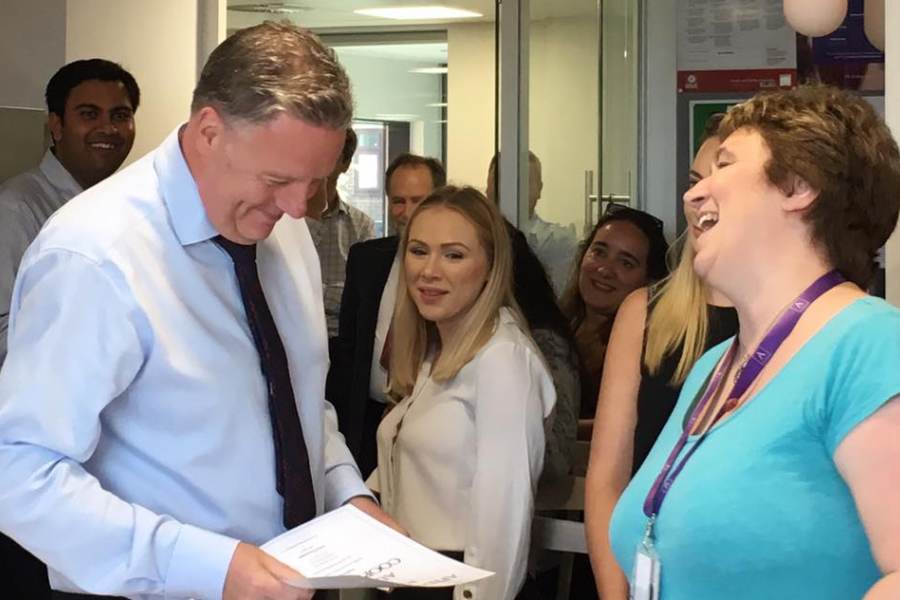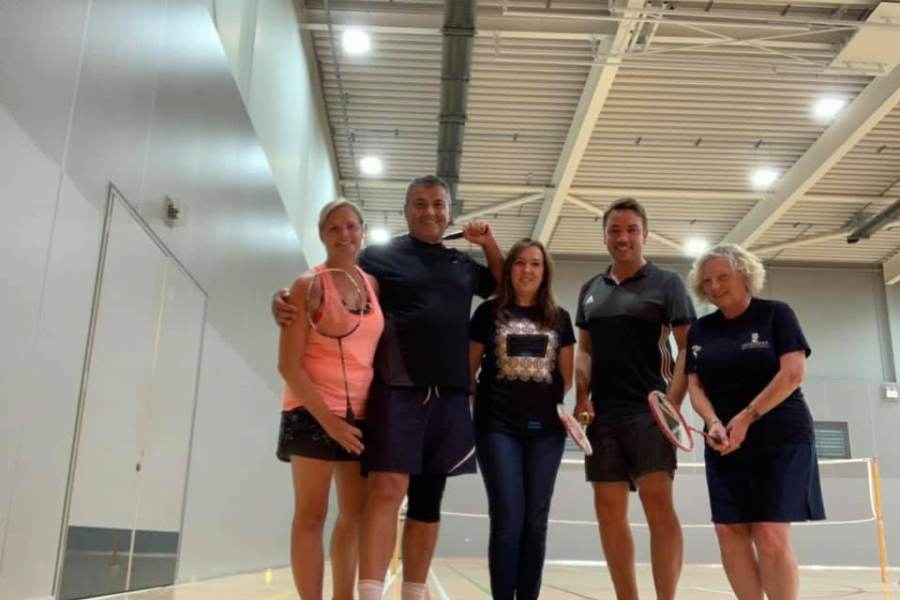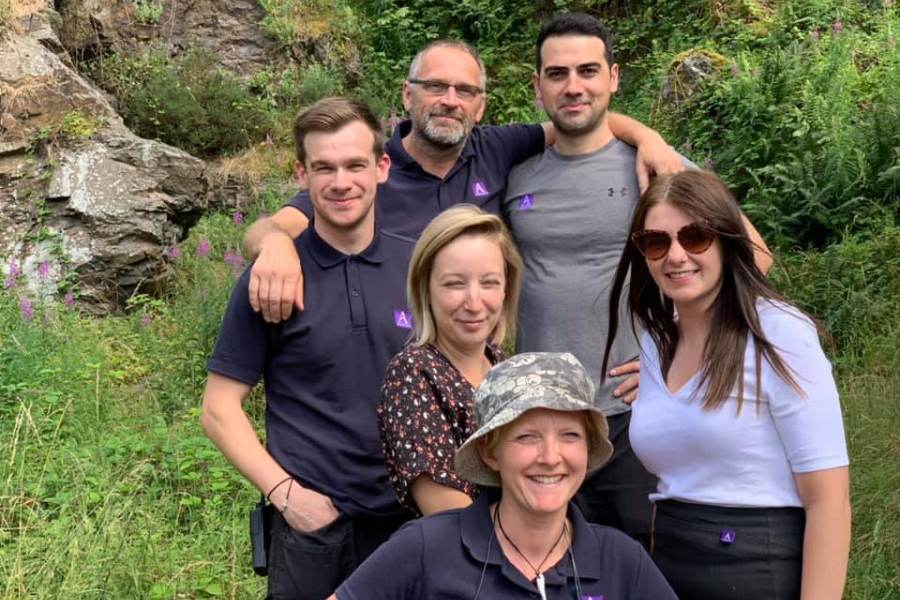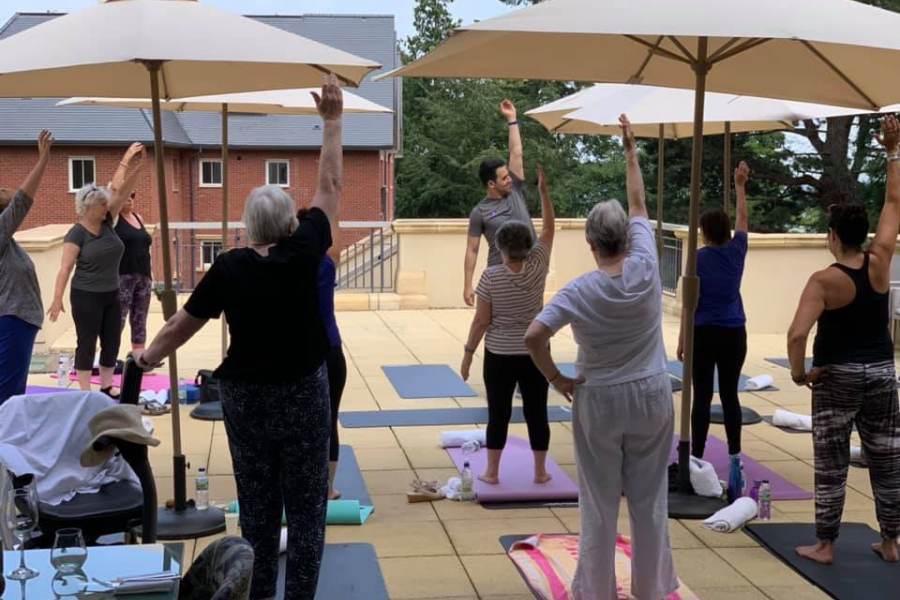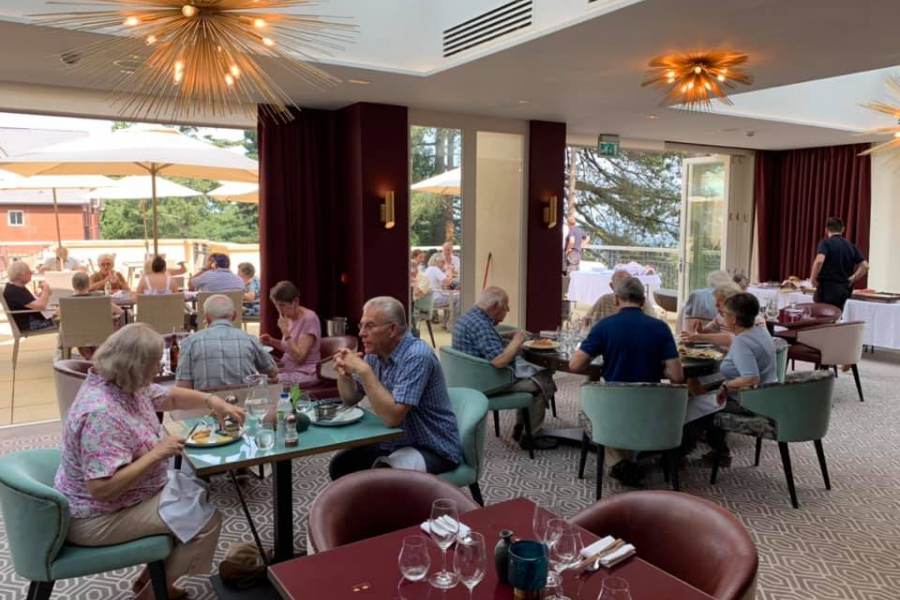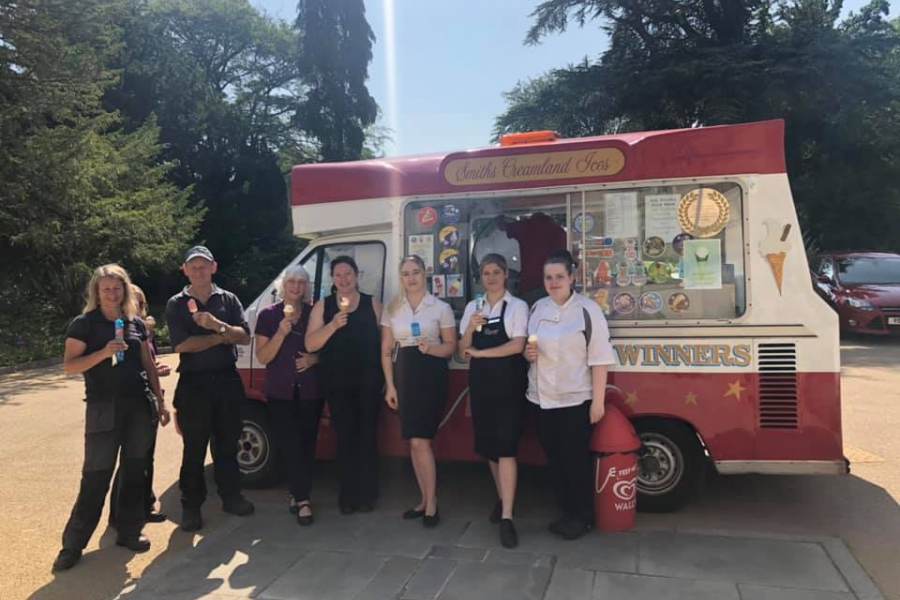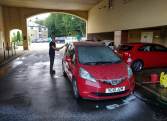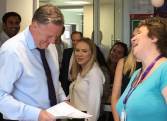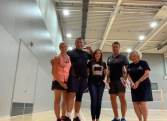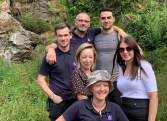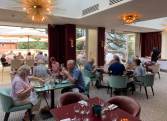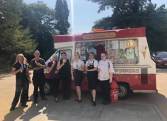 Find out more about Audley Care for our owners and the local community.