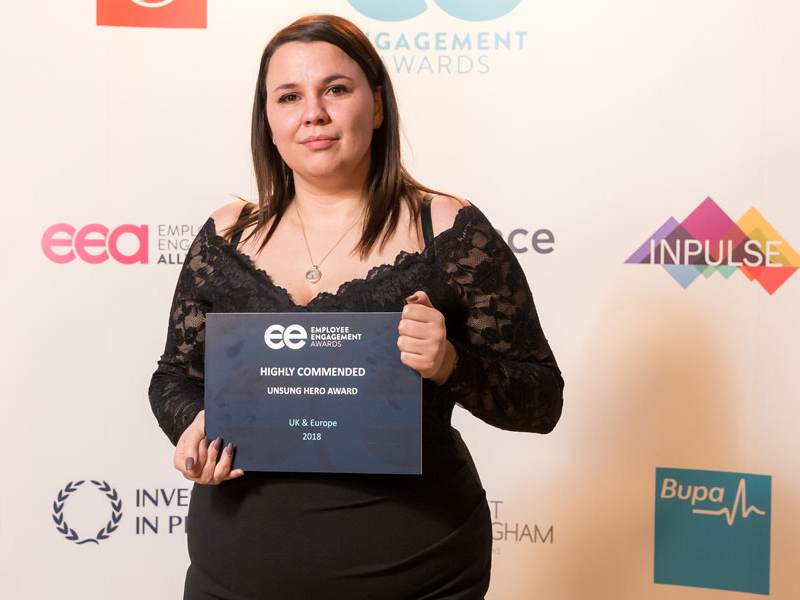 Fionna Cannon (pictured here) was highly commended in the 2018 Employee Engagement Survey in the category 'Unsung Hero'.
While many in Fionna's position would feel satisfied once they achieve a senior management role, Fionna Cannon continues to strive to develop herself and her team.
Fionna, Audley Group Care Operations Manager, acknowledges that there is always more that she can learn or improve upon to maintain the consistently high standards of care for Audley owners and the local communities.
Fionna was nominated as 2018's 'Unsung Hero' by staff in all areas of the business, for her drive, determination and unwavering support of her colleagues, her Care Director Jo, and of course all Audley customers.
Not only that, but she has continually shown that she is more than willing to roll her sleeves up and get stuck in at any level, often sacrificing her own time to provide extra help to her teams.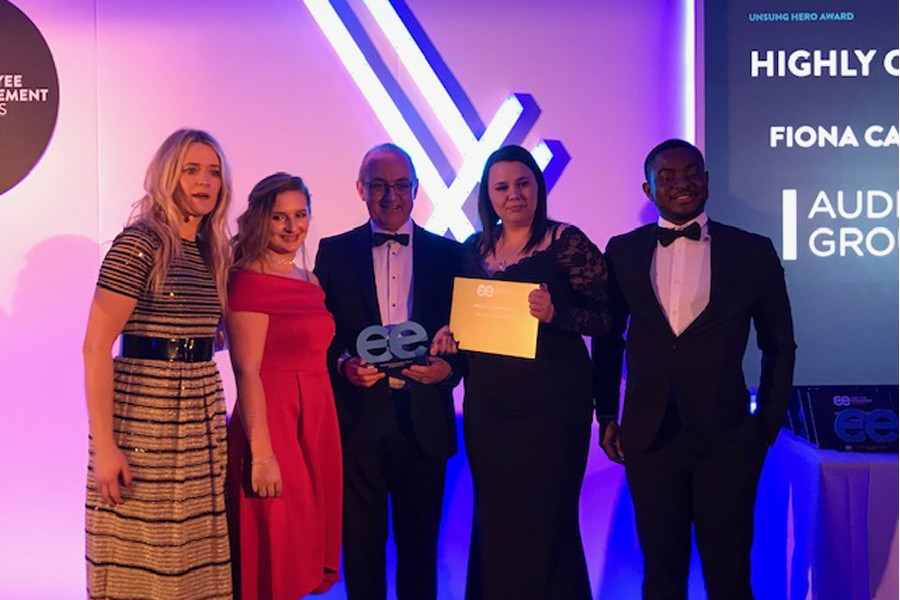 FIONNA'S AUDLEY STORY
Fionna joined our company in 2013 as a Senior Carer at Audley Care's then-struggling Inglewood branch. Soon after joining it was evident that she possessed great drive and was shortly thereafter made a Care Coordinator. Due to her constant resilience to change at Inglewood, not to mention being an unflinching support to the team, a few years later she was promoted to Branch Manager and worked tirelessly to improve the branch in terms of revenue and employee numbers/satisfaction. Subsequently, Fionna was internally awarded 'Branch Manager of the Year' in 2016 for her efforts, and Audley Inglewood went on to achieve a CQC rating of outstanding and responsive in 2018.
Having been promoted from Branch Manager to Care Operations Manager in February 2018, Fionna now provides IT and training support for all of our ten Audley Care branches, while also dealing with audits and compliance matters for five of those branches.
MORE THAN LIP SERVICE
Despite having a lot of cross-branch responsibility in her latest role, Fionna still manages to keep in constant contact with every single one of her branches on a regular basis – not just via guidance on the phone, but often through her actual physical presence and unflinching 'hands-on' attitude. A prime example of this is when she was called upon to support the Audley Care Clevedon branch when their Branch Manager had to attend a meeting. Fionna travelled up to Ilkley kin Yorkshire from her home in Bristol and took the time needed to not only support the branch but to also physically deliver care to customers when it was needed.
PUTTING THE 'CAR' INTO CARING
While working at Audley's Inglewood branch, Fionna would often use her natural passion and talent for fixing cars to assist her employees. For example, she would often be called out to fix/change tyres for care staff to ensure they stayed on the road and got to their care appointments within the community. Moreover, she has even used her own AA cover to ensure care staff got to their care calls and safely home, if the job of repair was beyond her.
From all of us, thank you Fionna.
For more information on becoming part of the Audley Care team or for more information on the Care we offer...