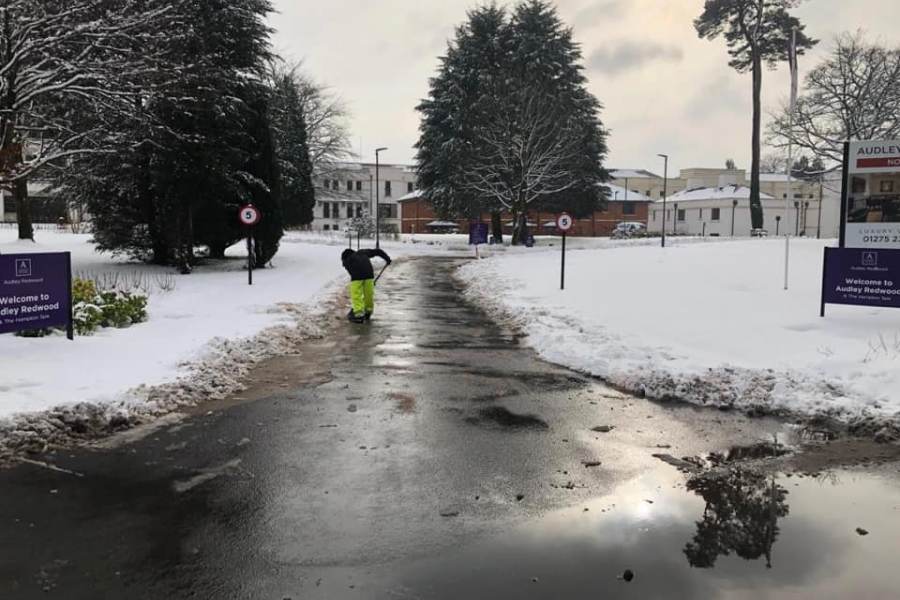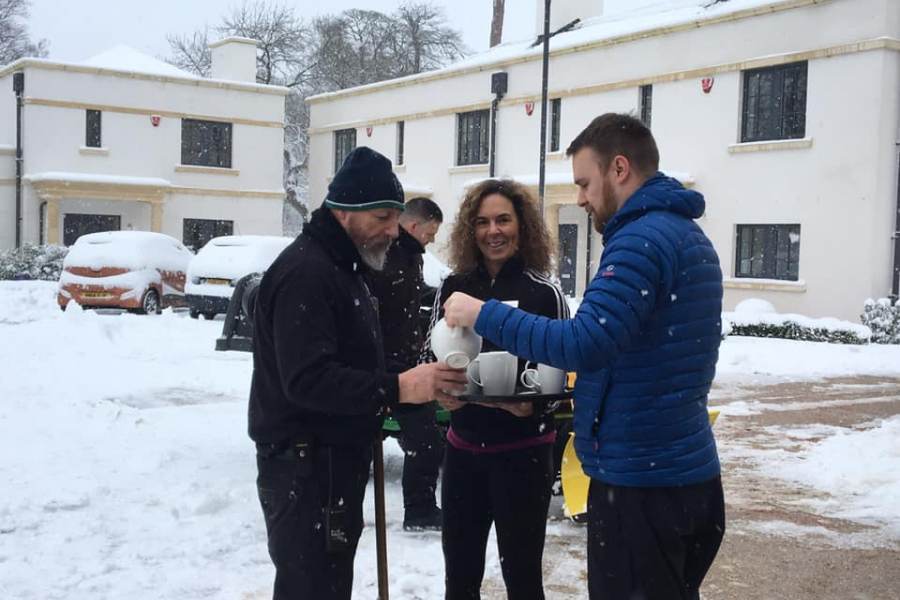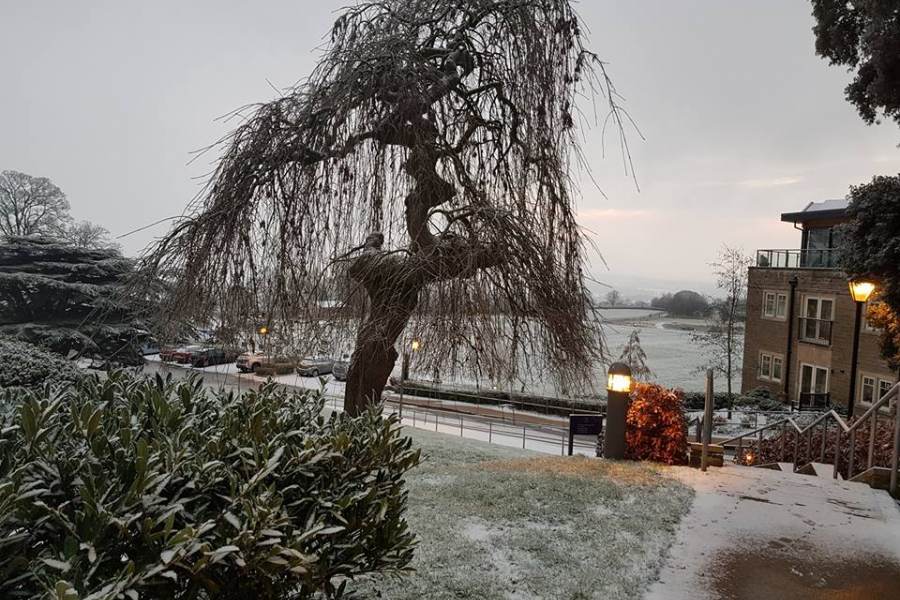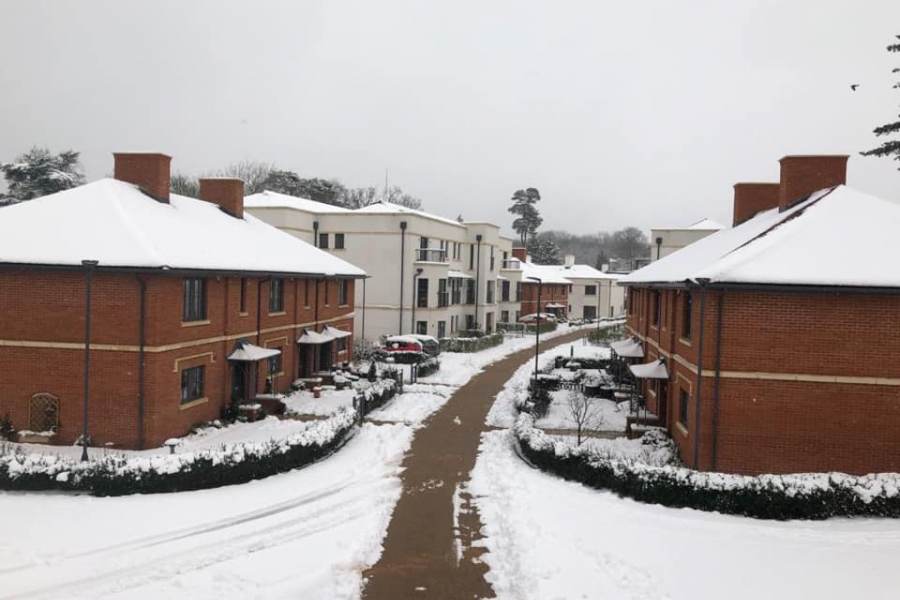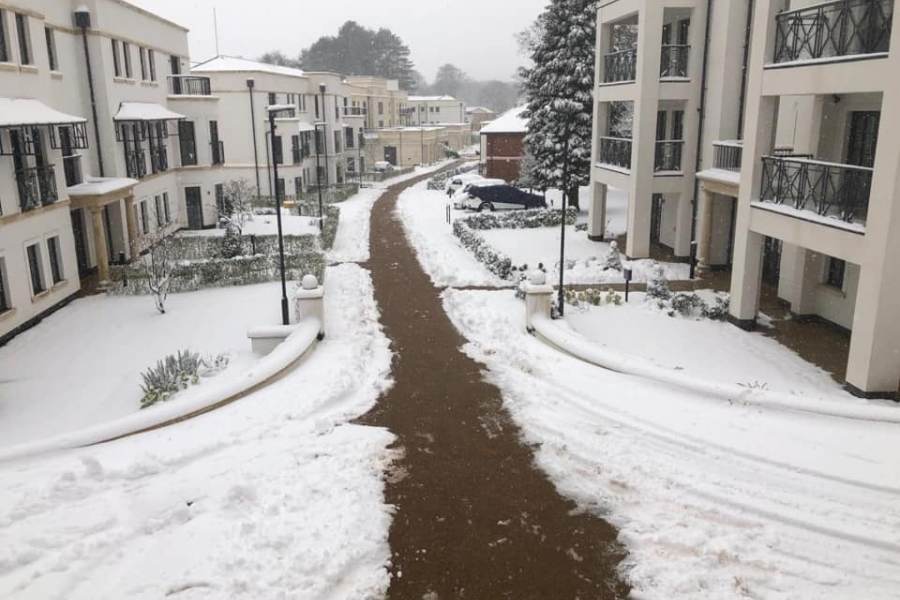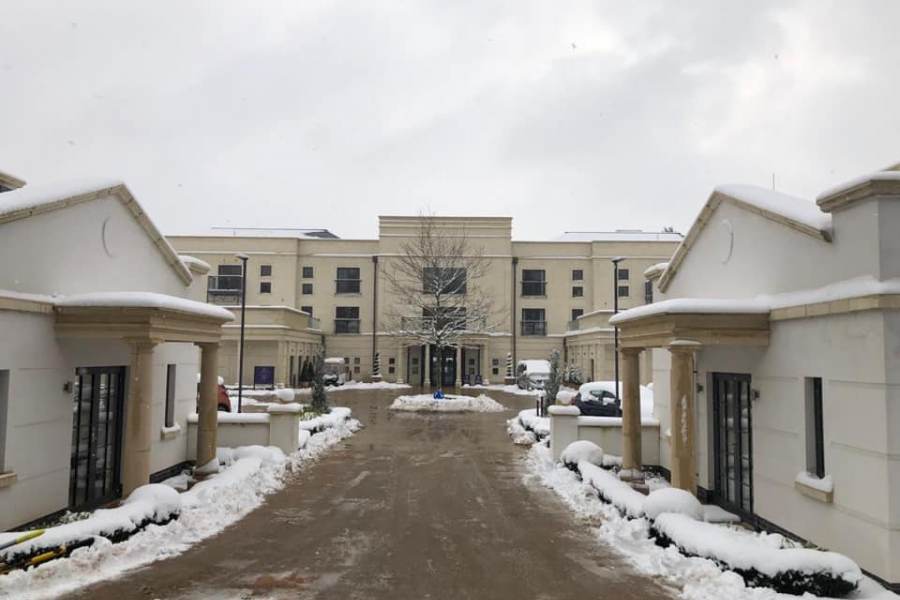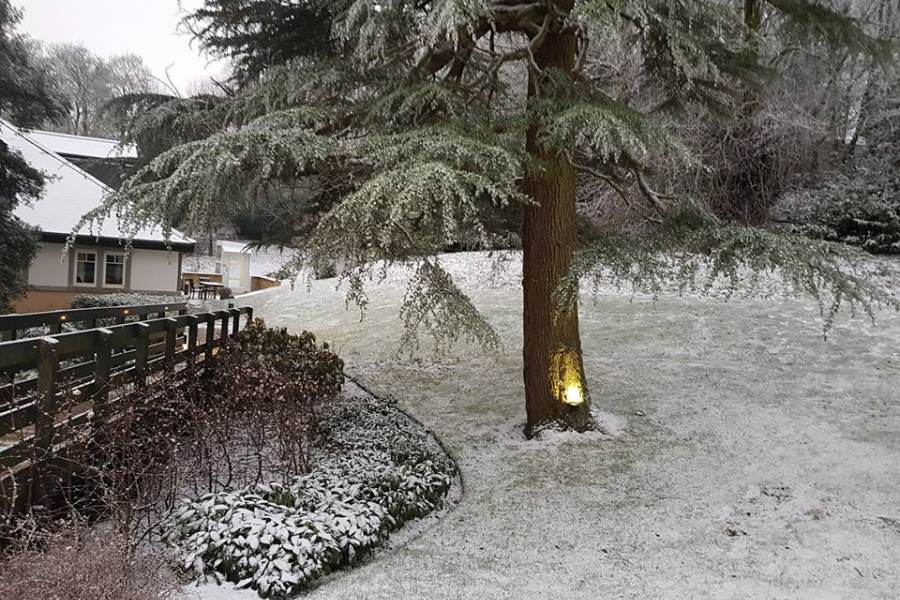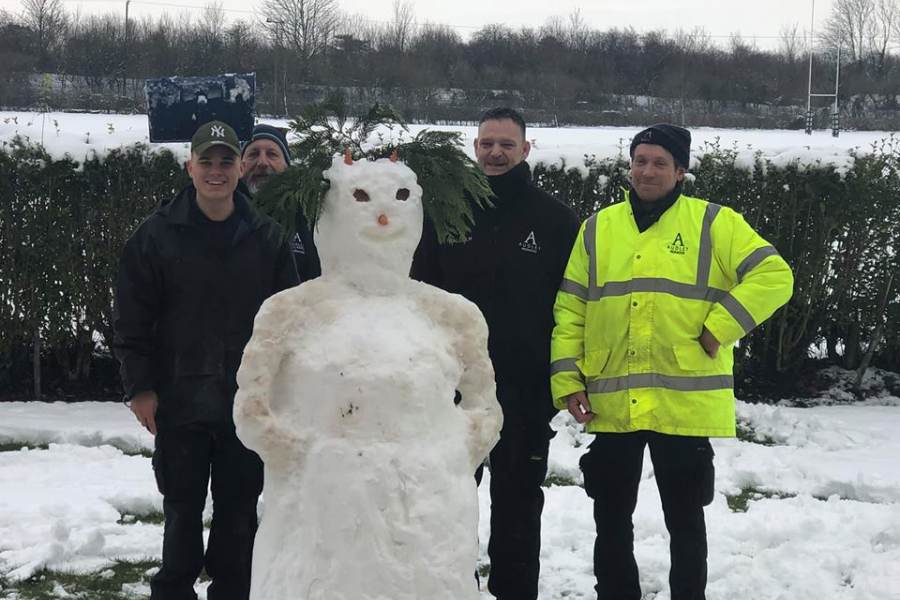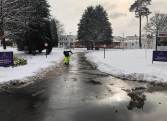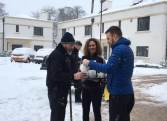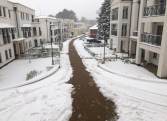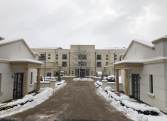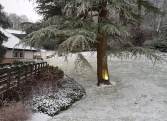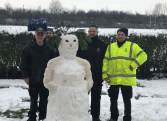 There's no disputing it, a fresh dusting of snow is certainly a beautiful sight... but it's often tainted by an immediate assumption that it will cause many difficulties in our day. Whether it be getting the car out, making it safely (and timely) to our destination, worrying about slipping on the ice, or how guests will make it safely across the roads and pathways when they visit. These concerns are often amplified for older people in the snow, and moreso still for anyone with care needs or limited mobilty.
At an Audley Village, everything is taken care of, and we are extremely proud of our outstanding Audley Care teams for going above and beyond. This was particularly notable during the recent snowy weekend when the teams came together to ensure that no-one was let down.
The dedicated team cleared the roads and pathways to ensure that our devoted Carers made it to their destinations, and worked tirelessly to take care of everything so that our owners, and people we care for in the local community, didn't have the burden of worry instead.
Paul Morgan, Managing Director - Operations said:
"All too easily snow and icy conditions can cut people off, unable to leave their homes, which when you are older can leave you at greater risk. As snow blanketed much of the country at the end of last week the Audley Villages teams were busy clearing footpaths and roads to ensure that the villages were running as usual. The care team did whatever it took, abandoning cars and taking to their own two feet to ensure that all calls were made; there was even a helping hand from some local 4x4 owners."
Kevin Green is the General Manager at Audley Redwood near Bristol, which was covered in snow on Thursday evening. The team pulled together and staff from care, maintenance, sales and hospitality worked tirelessly and even stayed overnight to ensure that the village could run smoothly for it's owners the next morning. Kevin used his own 4x4 to drive the Care Manager to all care calls that day and handed out teas and coffees to his dedicated team inbetween.
It was a similar story at Audley Inglewood in Berkshire, where the team worked together to clear roads and pathways "with the help of one man and his jeep", and also delivered door-to-door food service all day.
In other locations, Audley's excellent care teams have been out in the snow, making calls on foot, quite literally going that extra mile to ensure that customers who have entrusted their care to us were not let down, both in an Audley Village and in the local community.
Sian Green, Carer posted on Facebook:
"Out delivering care on foot this evening, walked over 17,000 steps! Today has made me very proud to be apart of Audley."
Another team member at Mote House wrote:
"Well done to our Mote House carers who have been out delivering care in the snowstorm this evening. Glad you are all home safe. You are all superstars x"
The appreciation for the Audley Care Team shines through from both customers and Audley Group senior management. At the recent Audley Care Awards the business recognised individual stars and care teams as they were commended on their outstanding efforts. The wider teams on all villages could be seen pulling together over the last few days in particular, keeping the care and maintenance teams topped up with warm tea, coffee and cocoa as they valiantly attended all of their house calls. There have also been many internal communications sent out by Audley Villages Directors to express their utmost gratitude for the valiant and often heroic efforts by staff during the #snowdays, but in recognition of Audley Care staff in particular.
Paul Morgan, Managing Director - Operations commented on individual photos and efforts by Care staff: 
"Absolutely amazing effort! Everything is appreciated. Well done and thank you"
It takes a special kind of person to be a carer and we truly appreciate the work that our Audley Care team does. 
Find out more about Audley Care in your own home in an Audley Village or in your own home if you already live close to an Audley Village.