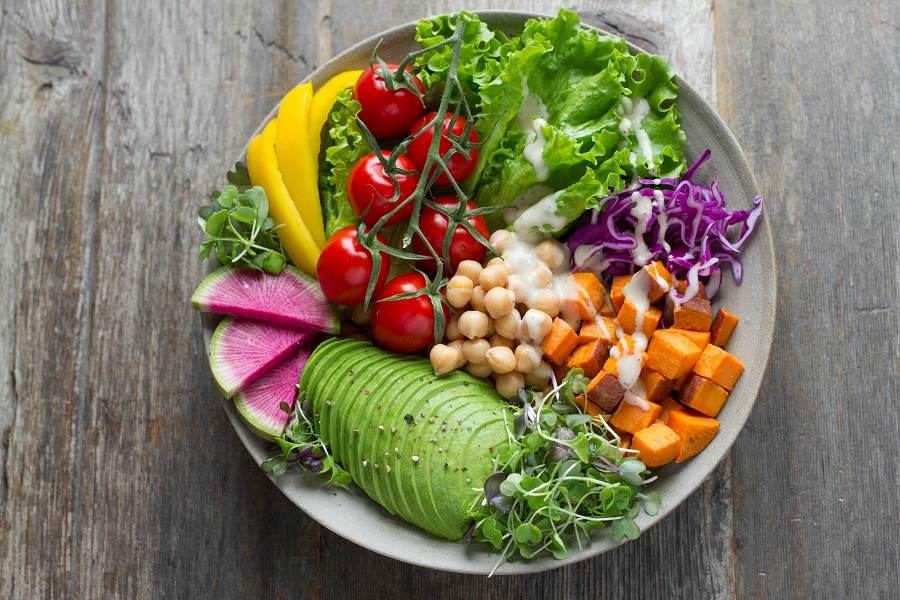 Going vegan has become easier than ever, with a huge range of plant-based products on our supermarket shelves and restaurants offering more and more alternative dishes. But how did veganism become so mainstream? The Veganuary campaign has certainly contributed to the significant rise in the number of UK vegans over the past couple of years, jumping on the January health bandwagon and giving people a way to make a positive change to their eating habits.
The history of Veganuary 
Inspired by the success of similar movements such as 'Movember', husband and wife team Matthew Glover and Jane Land came up with the Veganuary idea in late 2013, with the aim of encouraging more people to stop eating animals. They created a name, a brand and a website and placed a bet each – Jane thought they would get 100 signups, whereas Matthew went for a more positive 1000. They were both wrong and incredibly, got 3,300 people to sign up from all over the world in January 2014. A phenomenon had been born and in 2019, a massive 250,000 people signed up.
The rise of veganism
According to The Vegan Society, the number of vegans in the UK quadrupled between 2014 and 2019, growing from 150,000 to 600,000. Mintel reported nearly a quarter of the British population were consuming plant-based milk in 2019, compared to 19% in 2018 - it's certainly unusual now to walk into a coffee shop and not find an array of dairy alternatives. Only 10 years ago, the only choice for a coffee or tea loving vegan was to avoid milk entirely! There is far more awareness around this topic than there ever has been before, and even self-proclaimed meat lovers are making an effort to reduce the amount they consume, making small changes to their routine such as Meat Free Mondays.
Is a vegan diet healthy? 
With a rise in the amount of influencers promoting the merits of a vegan diet on Instagram, many nutritionists are concerned that newbie vegans may not understand how to ensure their diet provides them with the nutrients that they need, such as protein, calcium, iron and vitamin B12. Going plant-based for January with the sole aim of losing weight may not be the best approach – after all, eating chips and vegan chocolate is a plant-based diet but it's not a healthy one! As with any regime, a balanced diet is key and whether or not you will lose weight by going vegan depends entirely on what you eat. 
If the idea of becoming completely plant-based is too big a change for you to get your head round, or if you have allergies that make it more complicated, following a balanced diet full of fresh vegetables, sustainably sourced meat and fish, with perhaps one or two meat-free days a week could be a more realistic long-term regime for you. Starting small is more achievable than a huge lifestyle upheaval and is proven to be more likely to result in permanent changes.
Fresh, local produce 
The restaurants at every Audley village pride themselves on delivering menus that are packed full of fresh, locally sourced ingredients, helping you to make healthy balanced choices while enjoying a delicious meal. 
If you'd like to take a look at the menus in each of our beautiful restaurants, including our vegan and vegetarian options, please browse our websites or call ahead and book a table.