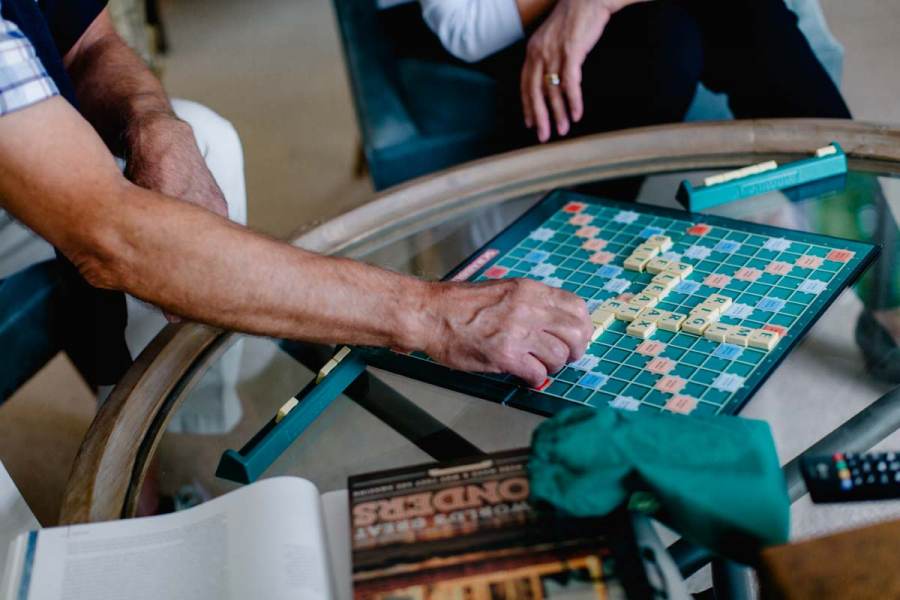 Grandparent's Day in the UK falls each year on the first Sunday of October. Perhaps a lesser-known holiday than some, it is a day for celebrating grandparents and the special relationships we so often have with them. We've put together a list of our ten favourite Grandparent's Day gift ideas that are sure to put a smile on the face of all the nans, grandads, grandmas and grandpas out there. Throughout the list you'll find there to be a core focus on spending quality (and if needs be virtual) time with family; the most precious gift of all.
1. Time
Give the gift of your time this Grandparent's Day. Whatever you choose to give as a gift, why not include yourself in it? Gifting your grandparent an activity or day out is a perfect way to incorporate this with your company being the perfect addition. Choose something that your grandparents enjoy doing and make it that extra bit special by joining them. This will not only give them a wonderful experience but also long-lasting memories with you.
2. A houseplant
Regardless of whether your grandma or grandad is into gardening, a houseplant is an ideal gift for any grandparent. This will not only be a pleasant visual addition to their home, but the act of looking after an indoor plant is said to provide health benefits such as reducing stress and boosting your mood. Why not turn this gift into a trip to the garden centre? Let your grandparents chose their new plant for themselves whilst spending some quality time together.
3. A jigsaw or boardgame
In retirement, your grandparents might find themselves with that little bit extra spare time to enjoy activities such as jigsaws. You can choose a jigsaw image that relates to a topic they are interested in, or even have one personalised using a family photo. Alternatively, give your grandparents a trivia or boardgame that they can enjoy as a couple or with others who may be visiting. A jigsaw or boardgame not only make for fun memories but are sure to be enjoyed time and time again.
4. A gift voucher for fine dining or afternoon tea
Each of our Audley luxury retirement villages boasts a beautiful restaurant with menus ranging from delicious Sunday lunch to decadent afternoon tea. Treat your grandparents to a gift voucher and give them a meal to look forward to, allowing them to book and enjoy a culinary experience at a date and time of their choosing. You may even choose to join them for their meal. Browse our selection of restaurants online and find a convenient location for you.
5. Facebook Portal
Are your grandparents on Facebook? The Facebook Portal is a device specifically used for video calling that will allow you to spend quality time with your grandparents, when you can't be there in person. This is an ideal present if you do not get to visit your grandma or grandad as much as you'd like or live a little further away. The Facebook Portal is simple to use and also allows the user to do things like check the weather and read the news making it an ideal gadget to own. Follow Audley Villages on Facebook. There are some alternatives to Facebook too, check out our top tech gift ideas.
6. A hamper of goodies
We all have a food that we love and perhaps would not often buy for ourselves. Why not give a selection of your grandma or grandad's favourite foods as a gift this Grandparent's Day? These could be shop bought or even homemade for a personal touch. You could present your treats in a gift-wrapped hamper. This is an especially thoughtful gift if your grandparents often cook for you or have done so in the past.
7. Personalised mug
There is no such thing as too many mugs and there are now more choices than ever with all sorts of colours, shapes and designs; making them an ideal gift this Grandparent's Day. One option is to opt for a personalised mug. This might include a family photo or a special message from you to your grandparent. This is not only a thoughtful and considerate gift but is also something that will likely be used every day and therefore greatly appreciated. When gifting your mugs, why not put them straight to use with a cup of tea and a catch up?
8. DIY kit
There is a huge range of DIY activity kits now available across a multitude of hobbies and interests. This might be a kit to replicate your favourite restaurant meal, or a kit that helps you get started on a new craft. Including all the resources one might need, a DIY kit might be the welcomed motivation to help your grandma or grandad to try something new. This could allow them to discover new things that they enjoy doing.
9. National Trust gift membership
Members of the National Trust get free entry to a large number of National Trust owned properties and spaces across the UK, as well as free parking. Gifting a membership will provide your grandparents with an extensive list of day trips and afternoons out to enjoy their retirement. This also presents the option for you to spend the day with your grandma and/or grandad exploring a National Trust site.
10. Family photo frame
Framing a family photo might seem like a simple gift, but it is one that your grandparents will greatly appreciate. Not only does this allow them to display a fond memory, but a family photo also has the power to make any room feel homely. There is also the option of a digital photo frame. This will allow for a slideshow of photos to play, with your grandparents able to enjoy more memories in their home from just one product.