One fresh October day, 9 year old Evie Searle came home from school telling her mum that there's to be a non-uniform day at school, where the children are encouraged to go in dressed as heroes. Evie innocently asked her mum.
"Mum, can I wear your uniform to school, because you're a hero to the people you look after?"
Little Evie's innocent gesture spoke volumes about the work her mum does, and it echoes the thoughts of many people of all ages. As the day arrived, and many children attended dressed as footballers and popstars, Evie's teachers praised her for such a thoughtful and original costume.
Evie's mum has only worked in Care for 18 months, but she says it's been the best year and a half of her working life. Liane became a Care Assistant at Audley Binswood in Royal Leamington Spa in May last year when her friend who was already working in an Audley Village, recognised straight away that Liane would be a perfect fit for the role. In her words "You've got a heart of gold and you like to talk" – two fitting qualities for someone in a caring profession.
Liane is very open with her family about what she does for a living, with her children often asking after her clients by name. Liane's two children have accompanied her to many charity and awareness events at Audley Binswood over the last 18 months, including the summer fair and wheelchair events. Evie and Oliver have also met some of Liane's lovely clients, both at Audley Binswood and in the local community.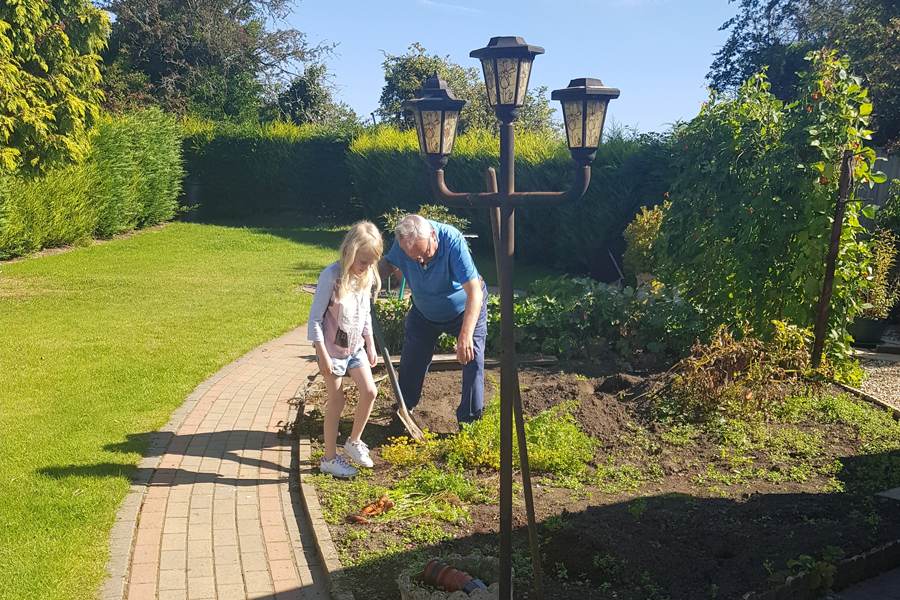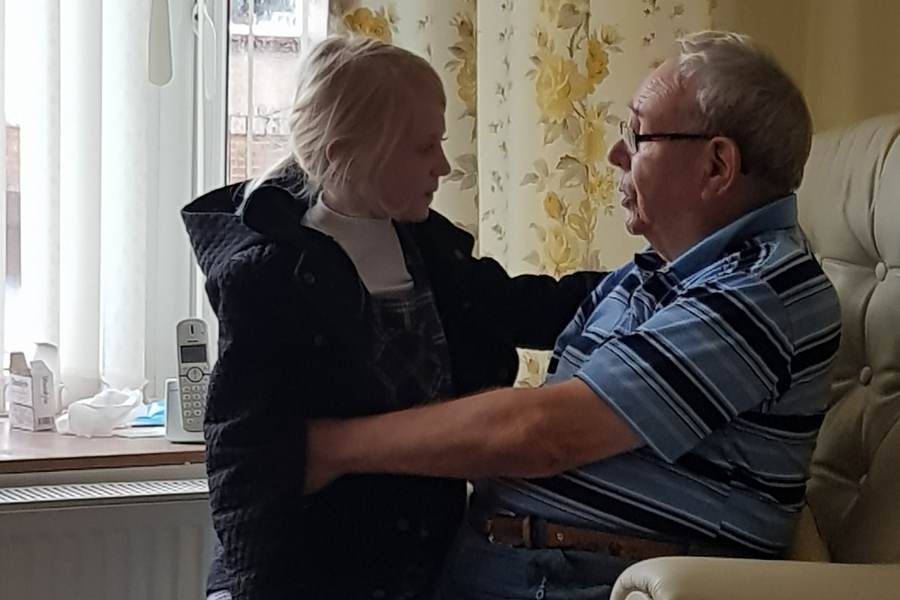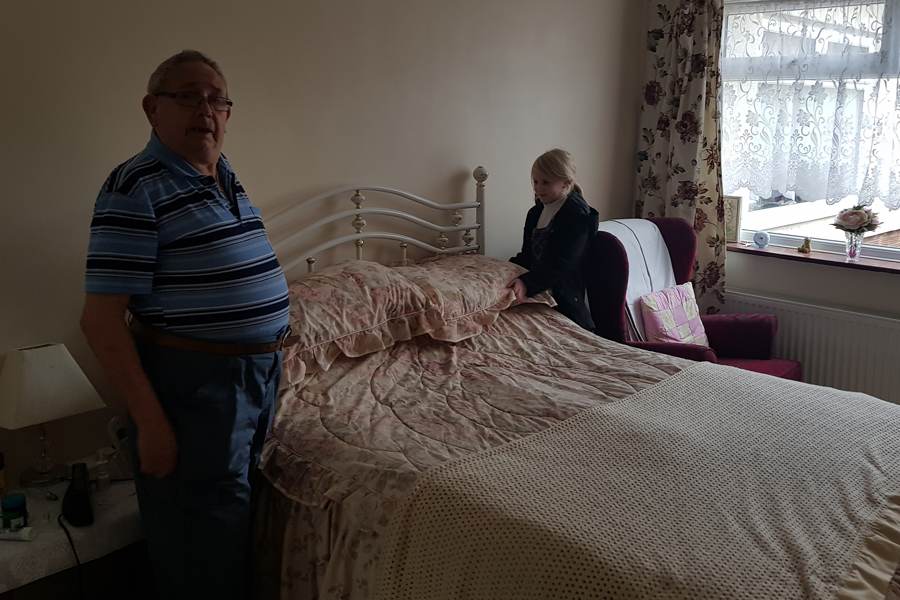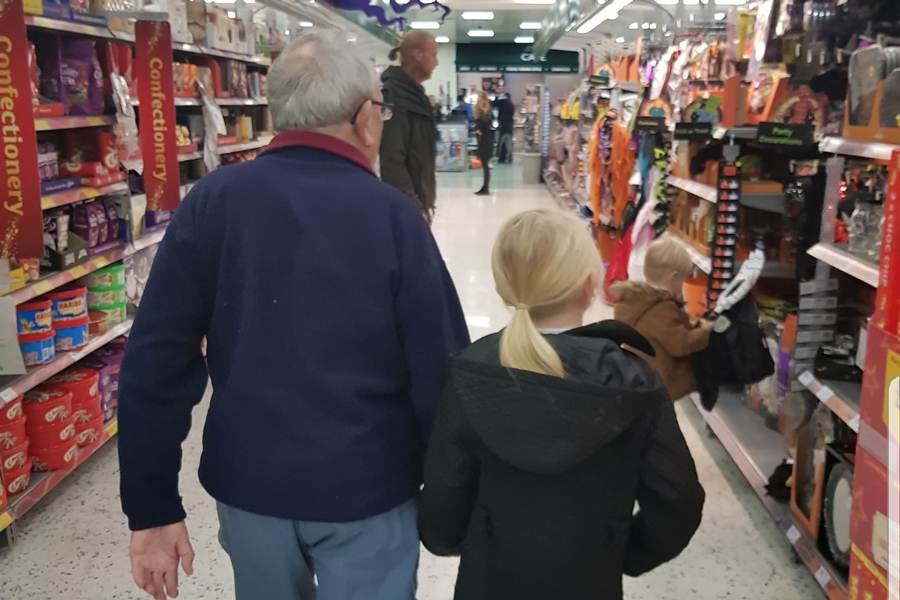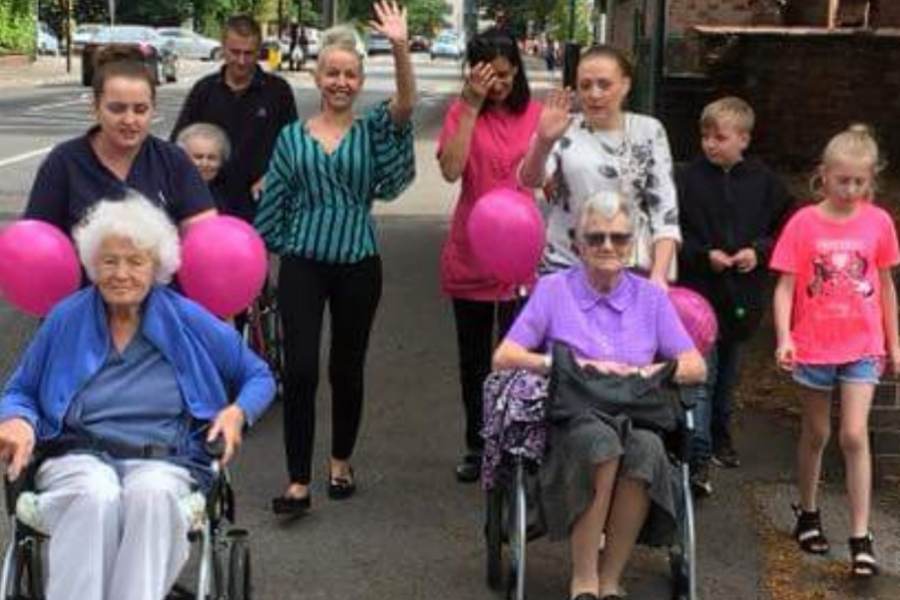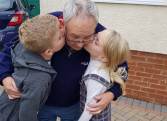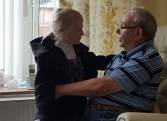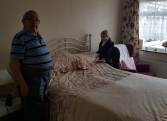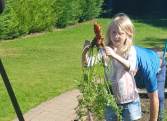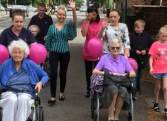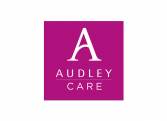 Older people in need of care and support, are visited by Liane daily, both at Audley and in the local Royal Leamington Spa community. Many very much look forward to their time together. Liane radiates pride as she talks about how the ladies and gentlemen she cares for enjoy meeting her children. How they look forward to hearing Liane's regular accounts of the children's antics and adventures, and how their eyes light up as she proudly shows them photos. Liane says
"Bring your family to work day should be a regular event as it's opens the eyes and the senses of both the older generation and the very young"
Liane's caring nature and pride in what she does, has clearly rubbed off on young Evie, with Evie often helping out during visits to her elderly great-grandad. From making his bed, to planting and pruning in the garden, Evie is quite the little helper.
When I asked Liane, what is her favourite part of her job, she passionately answered
"I love my job! Just knowing every day that I'm making a difference! It is so rewarding. It's impossible not to get attached so it can of course be very sad too, but I wouldn't change my job for the world now."
… Something that clearly hasn't gone unnoticed by her daughter.
Evie was delighted to go to school in her mum's bright pink tabard. And Evie isn't the only one in favour of the chosen colour. The chosen pink is intentionally bright, instantly recognisable as Audley Care.
"Some dementia sufferers are sometimes unable to recognise the member of staff, but as soon as they see the pink, they know it's me and I'm here to help."
I'm delighted to report that it sounds like Evie is keen to follow in her mum's caring footsteps… if she doesn't become a youtuber, that is!
If you or someone you love could do with a little extra support, you can find out more here and download our Audley Care brochure. Many of our Audley Care teams also offer care in the community.