With today being widely celebrated as Shakespeare Day and his birthplace in Stratford-upon-Avon situated just 25 minutes from Audley Binswood in Royal Leamington Spa, what better time to look into the history of his beloved hometown and all of the different ways his notable influence over 450 years ago still continues to interest us today.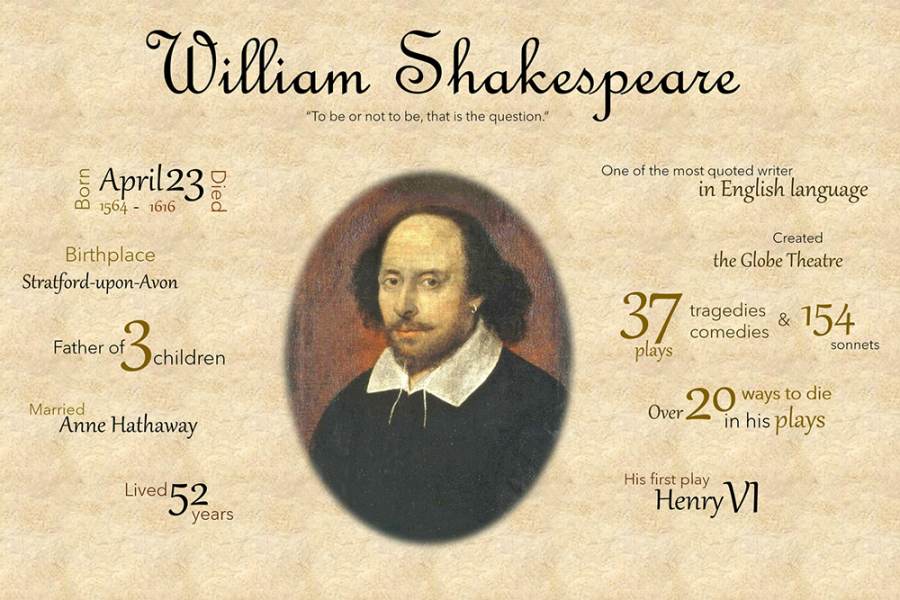 William Shakespeare is probably the most famous English poet and playwright in the world, many of the ways we speak and the words we say were shaped from his writing or simply invented because of it. Even in modern society his stories are continually analysed and repurposed into films, books and plays, and somehow each time they are remade, new life is brought to these everlasting tales.
Here are ten ways Shakespeare changed the world as we know it.
Though at present it may be difficult to imagine a time where we are free to roam and once again explore England's treasured historical sites, maybe now is the perfect opportunity to make a list of all the places you'd like to visit after isolation is behind us. There are a few things in Stratford-Upon-Avon we'd highly suggest:
Shakespeare's Birthplace
Visit Shakespeare's Birthplace to walk in Shakespeare's footsteps and explore the house where he was born and grew up. Hear tales of Shakespeare's family life, enjoy live theatre on demand and get up close to rare artefacts from the Trust's world-class collections as you discover how the extraordinary William Shakespeare continues to shape our lives today.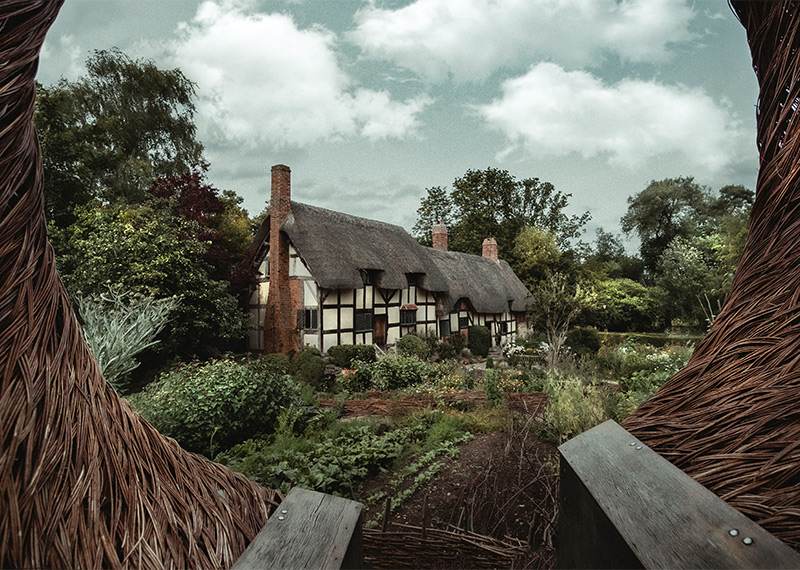 Anne Hathway's Cottage
Visit Anne Hathaway's Cottage, the beautiful 500 year old cottage where Shakespeare courted his bride-to-be. See original furniture including the Hathaway bed and uncover five centuries of stories in this picturesque cottage and 13 generations of the family who lived there.
Hall's Croft
Explore the beautifully furnished Jacobean home of Shakespeare's daughter Susanna and her husband, the physician John Hall. Wander into the tranquil walled garden and discover the fragrant medicinal herbs, as John Hall would have used in his remedies.
Shakespeare's New Place
Walk in Shakespeare's footsteps and meet the man behind the works in a fascinating new exhibition. Discover beautiful gardens and specially-commissioned artworks.
In the words of Shakespeare,
"some are born great, some achieve greatness, and some have greatness thrust upon them."
However he did it, he was certainly a great man, remarkably in both his time and ours.
Click here for more information about the intriguing life of William Shakespeare.
Read more about our libraries and book clubs.