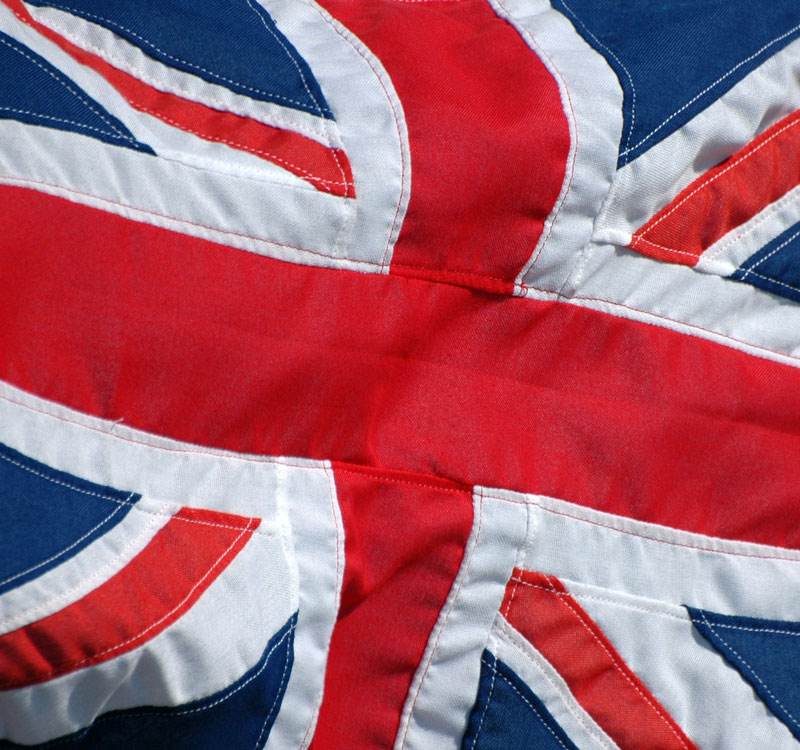 In a week of celebrating the Queen's birthday, National Tea Day, and St George's Day, we have been thinking about what it means to be British.
All around the world people have an opinion about us Brits – our accents, our culture, the rain, the current political disarray. Some of those opinions paint us in a better light than others, but they all make us who we are!
Amid the changing times which will undoubtedly change our world in may ways, we explore the timeless things that, through the ages, remain quintessentially British.
Here are our top ten:
Food
Talking about the weather
Music
Seaside
Literature
Countryside
Architecture
Culture
British sport
Our NHS
What does it mean to be British?
1. First and foremost, our food!
One thing we're known for is our great British food. The first British 'classic' to spring to mind is the Yorkshire pudding, traditionally from… well, Yorkshire. A vital element to the traditional Sunday roast, served alongside nutritious veg, and all the trimmings.
Then, there's fish and chips (best served by the sea with a side of sand), bangers and mash, Cornish cream teas, traditional London pie and mash, steak and kidney pie, shepherd's pie, pork pies… any pie in fact!
Served with a pot of tea, of course!
There's also the obligatory BBQ on a rare sunny day, of course. And not forgetting the home favourites of the 50s - liver and onions, and bubble and squeak.
As well as these traditional classics, over the past decades British food has evolved and been refined to become one of the most renowned and sought after cuisines in the world. Did you know that 5 of the 137 restaurants worldwide with 3 Michelin Stars are in the UK?
2. Talking about the weather
The weather is typically a go-to conversation starter and often worthy of a mention, even when politely passing the time of day with a stranger. Other countries like to discuss the British weather it seems, even more than we do.
Although considered to be 'always raining' did you know that on average it rains 106 days a year in London, with total annual rainfall in 2018 at 583mm.
In comparison, Miami sees 175 wet days each year. We'll just put the February 2020 flooding down to bad luck then. In contrast to the snow scattering we witnessed during the snow days in February 2018, the hottest day of the year in the UK was 22nd July 2018 reaching 33 degrees. Last year, temperatures in London and other parts of the UK reached a scorching 37 degrees on 25th July 2019.
According to the forecast, we're now in store for the hottest April and May on record. So, perhaps not such gloomy British weather after all…!
3. Our music
Someone once said that 'a world without music is no life at all'. Music can inspire, it can delight, it can awaken a passion or calm a storm. From blues legends to rock artists and the kings and queens of pop, British music is diverse.
British artists have created timeless classics as well as music which has evolved through the ages. Just look at The Beatles, Shirley Bassey, David Bowie, Elton John, Tom Jones, Rod Stewart, Queen… some of the most iconic British singer/songwriters of our time.
Our diverse British culture constantly creates opportunities for new upcoming artists across all genres of music. I wonder who we'll be still talking about in another 50 year's time?
4. The seaside
Oh I do like to be beside the seaside! Lest we forget the allure of the great British seaside (sunshine optional!). Seafronts like Brighton, Blackpool, Yarmouth and Clacton, to name but a few, promise the kind of consistent seaside fun that everyone enjoys at some time in their lives, irrespective of age.
In my experience, the 2p machines in seaside arcades are just as addictive 80 as they are at 10 years old. The cold damp sand between your toes (and in your sandwiches), pleasure-beach rides, a very British stick of rock, candyfloss, a 99 (no longer 99p unfortunately), fish and chips on the sand before the seagulls chase you for the leftovers...!
The seaside evokes an array of emotions and can calm the stormiest of mindsets. Those people who try to tell us that our beaches aren't as beautiful as some around the world clearly have never been to Scotland! 
5. Literature
Some of the world's most accredited authors are British. From arguably the most renowned of all writers, William Shakespeare, to the talented Jane Austen and Charles Dickens and then JK Rowling and the many more authors still writing new literary masterpieces every day.
Whether it's an acclaimed British institution such Pride and Prejudice, or a timeless children's classic by Beatrix Potter, Britain undoubtedly lays claim to some truly remarkable writing.
6. Countryside and wildlife
There's nothing quite like the beautiful British countryside. In addition to the beauty of rolling green hills, flowers and expanses of green space, the wildlife we find out and about and even in our own back gardens is something to cherish.
From the sweet sound of birdsong, bees, and the wind in the trees, to that distinctive scent of rain after a sunny spell. The feeling of giddy childhood excitement when you spot a deer through the trees on that walk in the woods, making daisy chain necklaces and checking 'do you like butter' with a buttercup.
Enjoying local honeys, jams, soaps - all from the many farmers fields we are lucky to have close by. Feeling momentarily mesmerised at the sea of bluebells or lavender or sunflowers… or growing our very own in our gardens! Gardening is a much-loved pastime in the UK.
7. Architecture
Architecture British architecture is instantly recognisable and widely appreciated. From Stone Henge to The Shard, British architecture is a first port of call for tourists, closed followed by other cultural heritage attractions.
8. Culture
Great Britain undoubtedly has some stories to tell. Despite the portrayal of humorous exaggerated British accents and excessive rain seen in non-UK films, the British culture is widely respected worldwide. Our museums, theatres, art galleries, heritage sites are frequented by tourists and brits every day of the year.
Our Monarchy is a British institution. From the Royal family themselves to our use of the Queen's English and very British manners. Acknowledged for our 'stiff upper lip', as a nation British people are known for our elocution and strength of character. Not a bad thing to be acknowledged.
9. British sport
Whilst we participate in all manner of sports activities in Great Britain, our cricket is certainly one thing that's considered a very British (or English) sport. Our standards of rugby and tennis are to be proud of too, as are the man Olympic Gold medals achieved by British sportspeople.
And here are a few rather unusual British sports you may not have heard of…
Tin Bath Racing - Isle of Man
Bog Snorkelling – Wales
The World Snail Racing Championships - England
Cheese Rolling - England
Caber Toss - Scotland
Welly-Wanging - England
Dorset Knob Throwing
10. Our NHS!
And last but certainly not least, our NHS!
Say what you will about waiting times and staff shortages, but our NHS (and we consider care workers across the British Isles as part of that) is a British institution we must all be extremely thankful for.
Founded in 1948, born out of the ideal that good healthcare should be available to all, the core principle at the heart of the NHS has always been "That it meet the needs of everyone".
Now more than ever we can appreciate the value our NHS brings to us all, regardless of age, wealth, class or profession. We simply couldn't be without our NHS and the many devoted men and women who care for vulnerable people in Britain.
Reflecting on all of these things and so many more, it begs the question, are you proud to be British? Let us know what makes you proud to be British on our Facebook page.
Follow Audley Villages on social media.