While many people are spending this year's birthday away from their loved ones, we know only too well that come the end of social distancing family gatherings will be in abundance once more. That's why we are giving our audience some top tips to throw a decadent Afternoon Tea at home to impress friends and family.
Whether you are currently able to share your culinary creations with someone, or perhaps you're just practising for an event you plan to host in the coming months, follow our steps to the perfect home-made afternoon tea. Baking is one of more popular quarantine activities to do at home.
The essentials
Whist we don't all own an Afternoon Tea stand, there are lots of options in the standard kitchen that can we used to mark a sense of occasion. Using a tiered cake stand as the centrepiece can work a treat, or alternatively dusting off the best crockery and adorning it with folded napkins and place cards could be an option.
For anyone more interested in a rustic and modern look, family style dining is quickly making its way into the Afternoon Tea arena and as such, two kitchen cupboard tins (chopped tomatoes for instance) below a plank of rustic wood can make the perfect elevated platform to display your Afternoon Tea Delights. Just make sure you have teacups for all of your guests along with a small plate, knife, fork and spoon.
Let's get some atmosphere
A tablecloth is always a lovely edition and marks the occasion immediately. You might have one at home, or you can generally find lovely material in fabric shops online and you can even find some on Amazon.
Fresh flowers also go down a treat and add a lovely aroma to the room; why not pair them as garnishes on your Afternoon Tea display to really complete the look? You might even have some daffodils in the garden you can use?
Bunting is a great option for either indoor or outdoor celebrations and comes in a variety of colours for a very reasonable price. Bunting is also reusable which we love, it can come out for every celebration making it a great long-term investment. Why not reignite your creative passion and make your own bunting.
Finally, name cards are a fabulous option for adding some gravitas to the event and making guests feel truly special. Whether it's a rustic handwritten place card on cardboard or a beautiful design the kids made that week.
The arrival
It's no doubt that you might like to start this celebration with something a little stronger than tea which is why we recommend having an iconic welcome drink. You can't go wrong with a crisp glass of champagne or prosecco. Or perhaps you'd like to theme it with a Plum Royale, a tea-infused gin cocktail or a fruity glass of Pimms. The options are limitless and really allow you to tailor your Afternoon Tea to you and your guests. We know this might feel a tad silly having welcome drinks at home but it will make the birthday/ special day feel even more special.
The main event
The great thing about Afternoon Tea is that there aren't any rules to what's on offer. While it generally consists of a tier of sandwiches (read our chef's favourites) followed by cakes and scones; what those items consist of is up to you! And if you want to throw in some additional items like mini burger sliders or sausage rolls (great if you have some men amongst your guests) you absolutely can.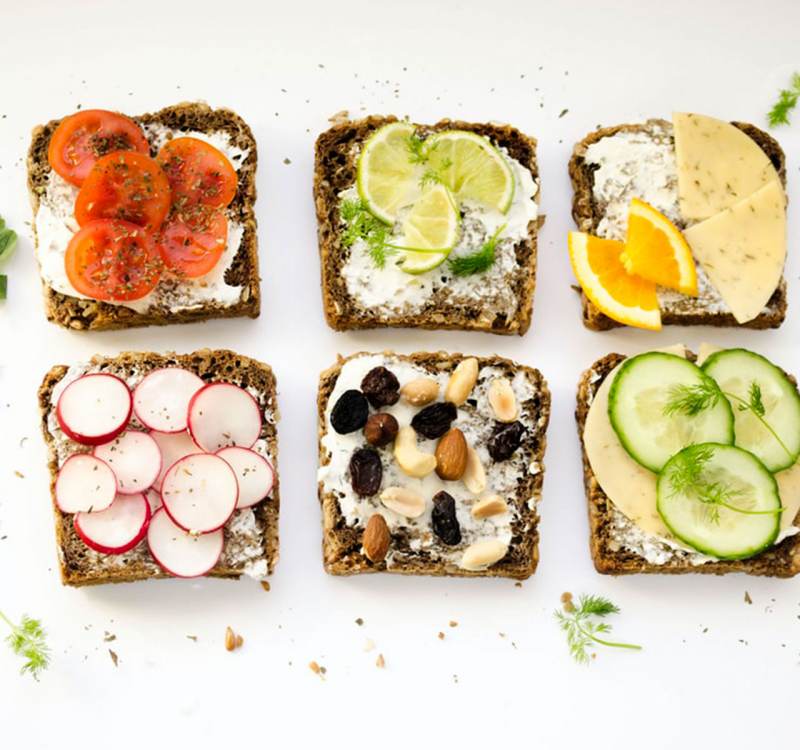 Sandwiches
The great thing about sandwiches is they are simple and relatively low cost. Fresh bread or packet breads are both fine although we recommend going for thick cut, as that fluffy consistency is a real treat.
Try fillings like egg and cress, ham and cheese or cucumber and cream cheese. If you are looking to test yourself why not try a chicken and tarragon mayonnaise concoction or alternatively tea soaked salmon and cream cheese (if you're feeling fancy!).
There is also the option to do an open sandwich, where you use one slice of bread and elegantly place the sandwich toppings on.
Scones
While you can buy store scones (and they are delicious) if you are able to make them yourself, we would recommend it. Flour is like gold dust at the moment so may be trickier than usual! Always serve your scones warm with a generous helping of clotted cream and strawberry or raspberry jam.
Not a fan of raisins; why not try a cheese scone instead and bring an additional savoury element to the table?
Keeping it sweet
For the most decadent part of your Afternoon Tea we recommend having an assortment of biscuits, cakes and anything else homemade. Macaroons are our favoutire or why not try adding a few slices from our secret chocolate cake recipe.
Try to add as much colour as you can to bring your afternoon tea setiing alive! You could even add fresh fruit for decoration and taste.
The options are endless with Afternoon Tea, and the ability to pick your flavours and fillings means that it can be entirely unique.
Ultimately though, the thing that will make your Afternoon Tea stand out is the effort you've gone to make the day special and full of delicious memories.
Share your food creations with us. Email us at Yourstories.
More recipe on Audley Stories.