Fancy a cocktail but no plans to leave the house? No problem! From a classic Kir Royale to a gin infused French 75, we have 10 fizz favourites for you to enjoy at home. So until our beautiful restaurants reopen, try these at home.
The Ritz
An elegant Champagne cocktail that balances sweet and tart flavours beautifully.
Ingredients:
20ml cognac
15ml Triple Sec
5ml Maraschino liqueur
7ml fresh lemon juice
Top up with Champagne
Decorate with an orange twist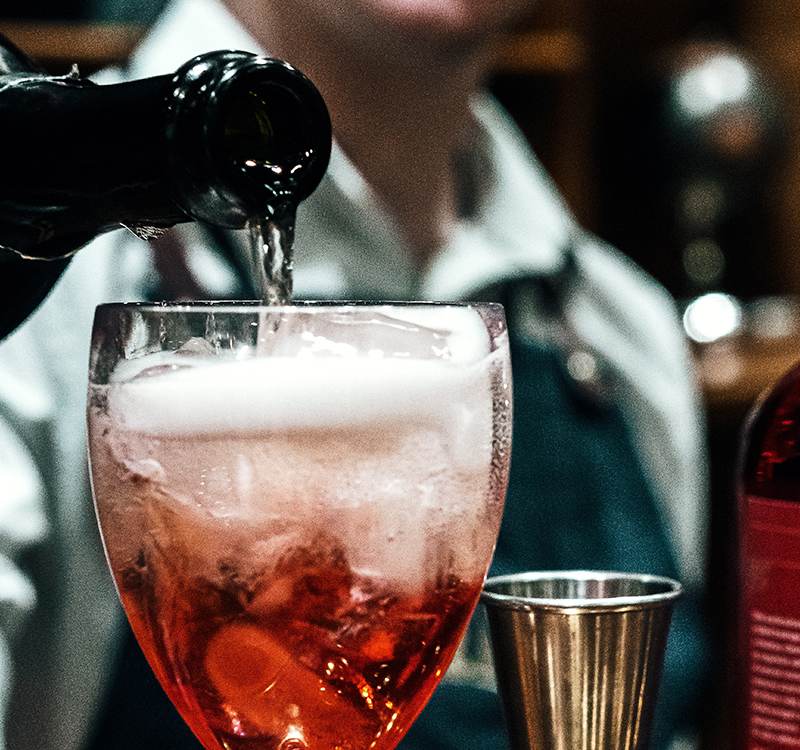 Kir Royale
Originating in Burgundy in the 1940's, this French cocktail has a delicious berry taste.
Ingredients:
15ml crème de casis
Champagne
Blackberry to garnish
Mimosa
Named after the yellow-flowered mimosa plant, this Spanish favourite is refreshing an ideal on a sunny day.
Ingredients:
50ml fresh orange juice
Champagne
1 tbsp Cointreau (optional)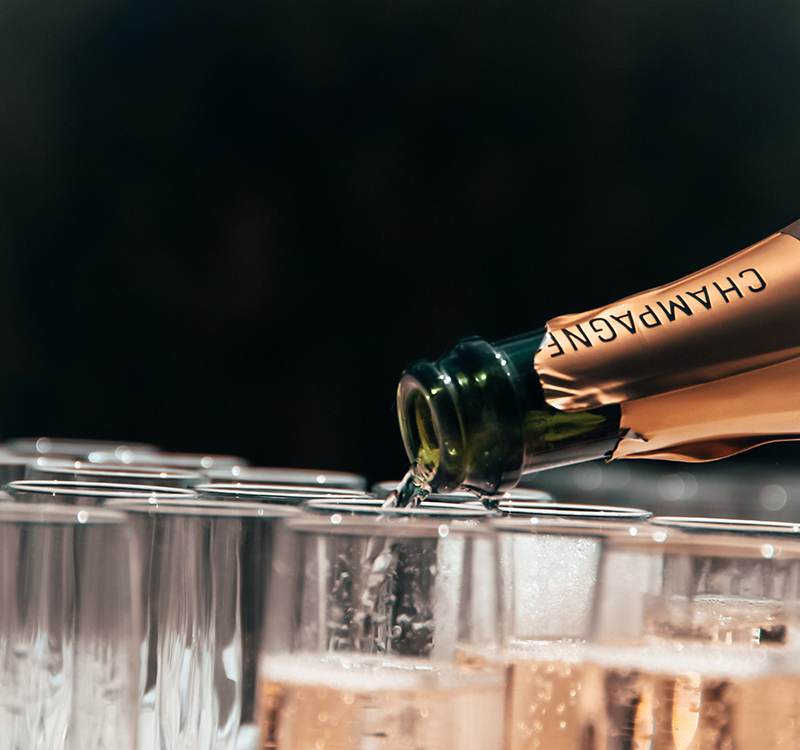 French 75
This classic cocktail is a delightful combination of flavours and a firm favourite with gin lovers.
Ingredients:
35ml gin
15ml lemon juice
1 tsp sugar syrup
Champagne
Decorate with lemon twist
You could also try our English 77 cocktail, a zesty twist on this French classic. 
Black Velvet
This cocktail is a two-ingredient mixed beer drink. This unlikely combination has been around since the 1800's. The crispness of the Champagne cuts through the Guinness creating a creamy enjoyable drink.
Ingredients:
75ml Champagne
75ml Guinness 
Classic Champagne cocktail
A decadent drink believed to have originated in America.
Ingredients:
1 sugar cube (or tsp sugar)
2-3 dashes Angostura bitters
Champagne
Decorate with a lemon twist
Passionfruit Martini
A modern twist on a classic martini. Ideal to serve at a party.
Ingredients:
25ml vodka
25ml Passoa
25ml passion fruit puree
25ml apple juice
2 tsp vanilla sugar
35ml Champagne
Half a passion fruit shell for decoration
Old Cuban
This versatile drink can be described as a sophisticated and upscaled classic mojito. The flavours complement each other well and this drink is enjoyable all year.
Ingredients:
6 mint leaves - gently muddle at the bottom of the glass.
35ml dark rum
20ml fresh lime juice
1-2 dashes Angustura bitters
Champagne 
Mint leaf for decoration
Bellini
Invented in Italy, this fruity classic is ideal for a celebratory breakfast or brunch.
Ingredients:
75ml peach puree (two peaches peeled and blended)
Prosecco
Decorated with a peach slice
Aperol Spritz
Inspired by the Venetian mix of white wine and soda, Aperol Spritz became popular in the 1950's and has made a comeback in recent years.
Ingredients:
50ml Aperol
75ml Prosecco
Splash of soda
Decorate with orange slice and serve over ice
Read lots more food and drink recipes on Audley Stories.