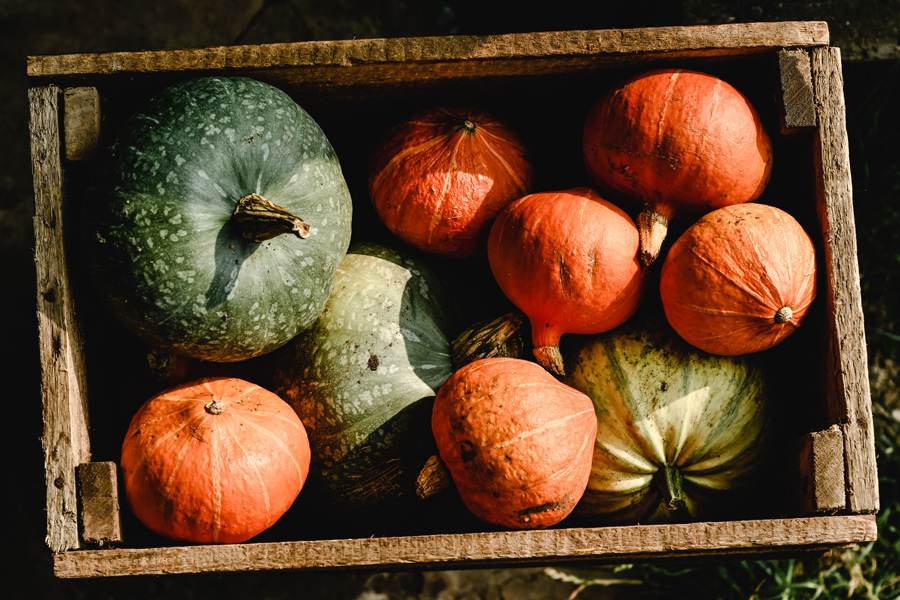 If there's a vegetable that's synonymous with October it has to be a pumpkin! Those bright orange spheres bring back a number of childhood memories, whether that be the excitement of your first carving experience or wandering around a pumpkin farm, trying to find the 'one' to take pride of place on your doorstep. When October comes calling, there's no escaping those creepy smiling orange faces!
But according to a recent story in The Guardian, more than half of the 24 million pumpkins carved for Halloween last year were destined for the bin, and there's a growing awareness of the negative environmental impact that comes with displaying the humble pumpkin.
So this year, why not try something new and turn your leftover pumpkin insides into a delicious dessert! Bruce, Head Chef at Audley Clevedon, shares with us his favourite Halloween-inspired dessert, a pumpkin cheesecake.
Ingredients
For the crust
170g digestive biscuits ground to crumbs
3 tbsp sugar
½ tsp ground ginger
½ tsp ground cinnamon
½ tsp ground clove
6 tbsp melted butter
For the filling
230g white sugar
1 tsp ground cinnamon
½ tsp each of ground ginger, nutmeg, clove, allspice and salt
260g mashed pumpkin, see chef's tip below
680g cream cheese at room temp
1 tbsp vanilla extract
1 tbsp lemon juice
5 large eggs at room temp
120g heavy cream
Method
Ground the digestive biscuits in a food processor until they reach a crumb consistency.
Add the sugar, ground ginger, cinnamon, ground clove and melted butter to the crumbs and mix well until the consistency resembles wet sand.
Press the crumb mixture evenly into the bottom of a 9-inch springform pan.
Bake the crust at 180 degrees Celsius until golden brown, for 10 minutes max.
Mix the sugar and spices together for the filling.
Mix the cream cheese until smooth in a food processor, then add the sugar and spice mix. Blend for a further 3-4 minutes until smooth.
Add the lemon, vanilla, mashed pumpkin and eggs, and mix well.
Finally, add the cream and then blend well.
Pour the mixture into a springfrom pan on top of the prebaked crust. Bake at 180 degrees Celsius until firm like jelly, around 1 hour.
Chef's tip
For the pumpkin mash, dice your peeled pumpkin and gently boil until soft and then mash like you would when making mashed potato. No need to add butter!
Time to spare?
While your pumpkin cheesecake is baking to perfection, why not test your Halloween knowledge with our spooktacular quiz.
If you enjoyed this recipe, why not try out more recipes from our Audley chefs?