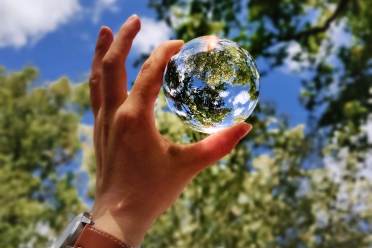 ***Update July 2022: Audley has now purchased 5,000 trees!***
Today is Earth Day!
As an organisation we take our footprint on the world very seriously, and have made a conscious decision to prioritise our environmental and social responsibilities. This focus applies to all areas of our business, from construction right through to catering.
At Audley Group we have started to plant trees around the world to aid reforestation programmes. We work with a fantastic organisation called Ecologi which works globally to help fund reforestation projects.
What better day than Earth Day for Audley to continue our support?
"We have purchased 1,519 trees*, one for each of our owners!"
There are two different species of tree, 277 of one and 1,242 of the other and these will form part of a vital mangrove replanting project in Madagascar.
Want to do more?
We need the Earth more than the Earth needs us! So if you feel inspired to take action, here are some additional steps you may want to consider adopting in your everyday life:
Reuse and recycle
Reduce the amount of rubbish we produce
Volunteer for cleanups in the local community
Conserve water
Shop and eat sustainably
Use energy-saving bulbs and batteries
Drive less miles