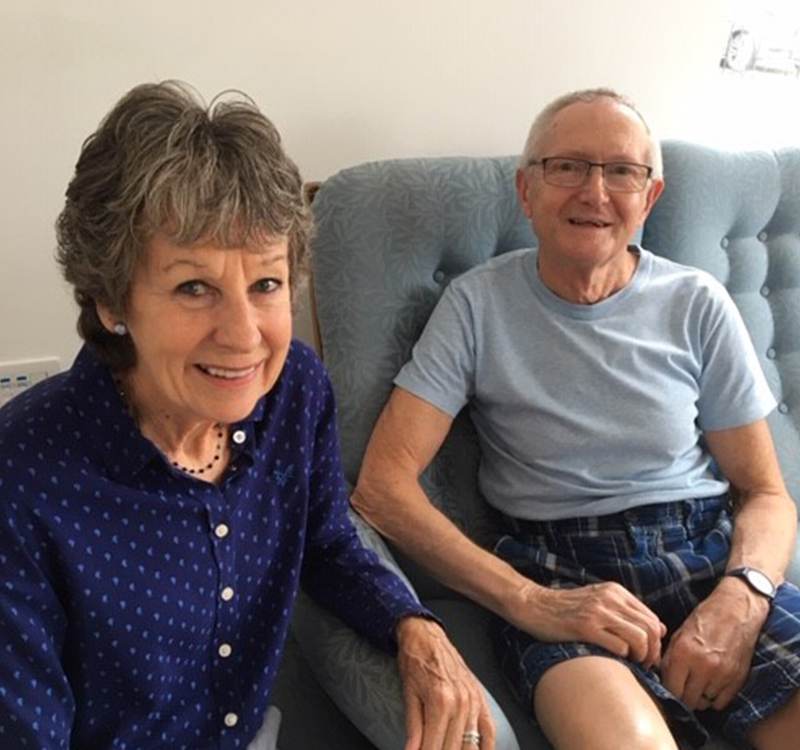 About Mr & Mrs Johnson
We were both born in Gravesend and later lived in Sevenoaks in Kent before deciding to move away from the overcrowded South East some thirteen years ago.
We decided on Leamington Spa for its excellent town centre and motorway connections, in particular to The Lake District and the Yorkshire Dales where we enjoy walking. There was also a good running club to join with an athletics track; we are no longer members but still enjoy running.
Organising the move
Moving is always stressful, but lockdown caused its own problems as it required the closure of charity shops and recycling centres. All unwanted items were unable to be thrown out or donated, which meant contents went into boxes to be stored in the garage.
This is where Jo Meakin (Sales Manager, Audley Binswood) and Hilary Parry (Senior Move) were so helpful. Jo was able to allay our fears and panic by suggesting alternative options to help us until lockdown was over, and Hilary gave us the name of several contacts where useful items such as garden tools could be recycled.
We were very relieved when our local recycling centre re-opened and we were able to visit to empty the garage. But we still have many boxes in storage to give to the charity shops once they re-open.
When the solicitors and removal firms were able to resume their work, the move was looking to be more straightforward and we would be able to relax a bit. However, we found that exchange of contracts & completion were often occurring on the same day because of the fear that the buyers/sellers might contract the virus and the chain collapse. Thankfully this didn't happen, and we exchanged with a day to spare!
Moving day
The move itself went very smoothly, initially by the very capable and experienced removal team from Hannam's; Hilary working hard with the unpacking and suggesting of where everything could go; and finally with the Audley team arriving to greet us with lovely flowers and a very welcome pick-me-up of cake!
We were so organised that we were finally able to spend our first night in our new home. Having a cooked meal brought across was another bonus.
Our new life in an Audley retirement village
We are already beginning to relax and enjoy our new lives. We have managed to say hello or exchange a few words with our immediate neighbors when we meet in the hall and we are planning to go across to the main house for the Thirsty Thursday event so we can meet some more owners.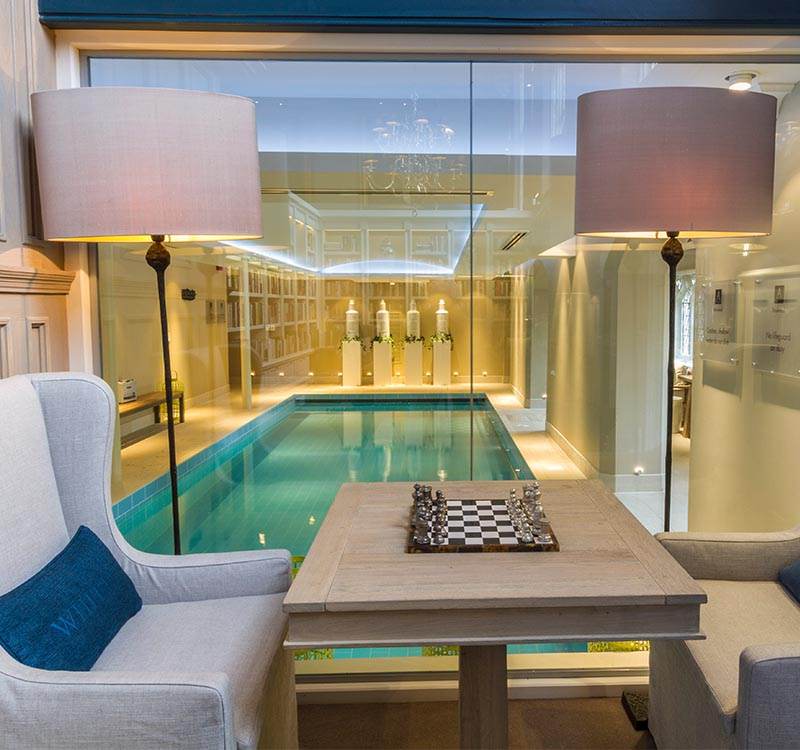 We are particularly looking forward to the re-opening of the gym and swimming pool, and socialising more in the village.
Advice for downsizing
Our main piece of advice about downsizing your house is do not leave it too late! It is better to move when you can choose, rather than be forced to, due to a change in circumstances.
Initially we felt we were 'too young' for a move to a retirement village, but as our apartment appealed so much to us due to the amount of light flooding in and the open plan layout, we couldn't let it go, and we have no regrets about down sizing.
Another consideration is the need to avoid loneliness in retirement, so the retirement village is an ideal place to move to for companionship.
We wish Mr and Mrs Johnson all the best for their new life at Audley Binswood. 
There are many benefits to living at an Audley retirement village, read more experiences from our owners on Audley Stories.