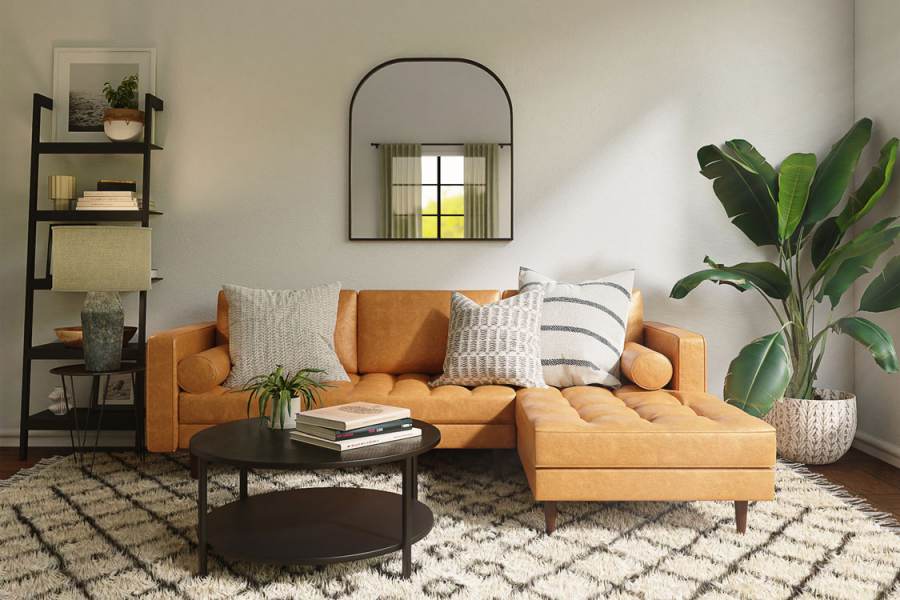 Brits become at-home interior designers with 42% overhauling their homes over the pandemic
New research from Audley Villages has found that:
Two fifths (42%) of the UK revamped their home in lockdown
When breaking down the changes they made to their home 57% redecorated up to two rooms, 17% decorated the exterior of their home, 10% completely renovated the inside of their home, 8% built a home office, and 5% did a loft conversion
Of those who decided to make changes, 38% made the adaptations with the future needs of their family or themselves in mind, 37% did so because spending so much time at home made them want it to be nice, and 34% had more time to make the changes they wanted to and a quarter (26%) said spending so much time at home made them realise they had neglected it in recent years
22% had spare cash to make the changes they wanted and 19% realised how much the spaces were reflecting their mood
The newfound interior designers took steps such as giving their walls a fresh lick of paint (67%), updating curtains, rugs or upholstery (37%), buying new furniture (30%) and changing the lighting (27%)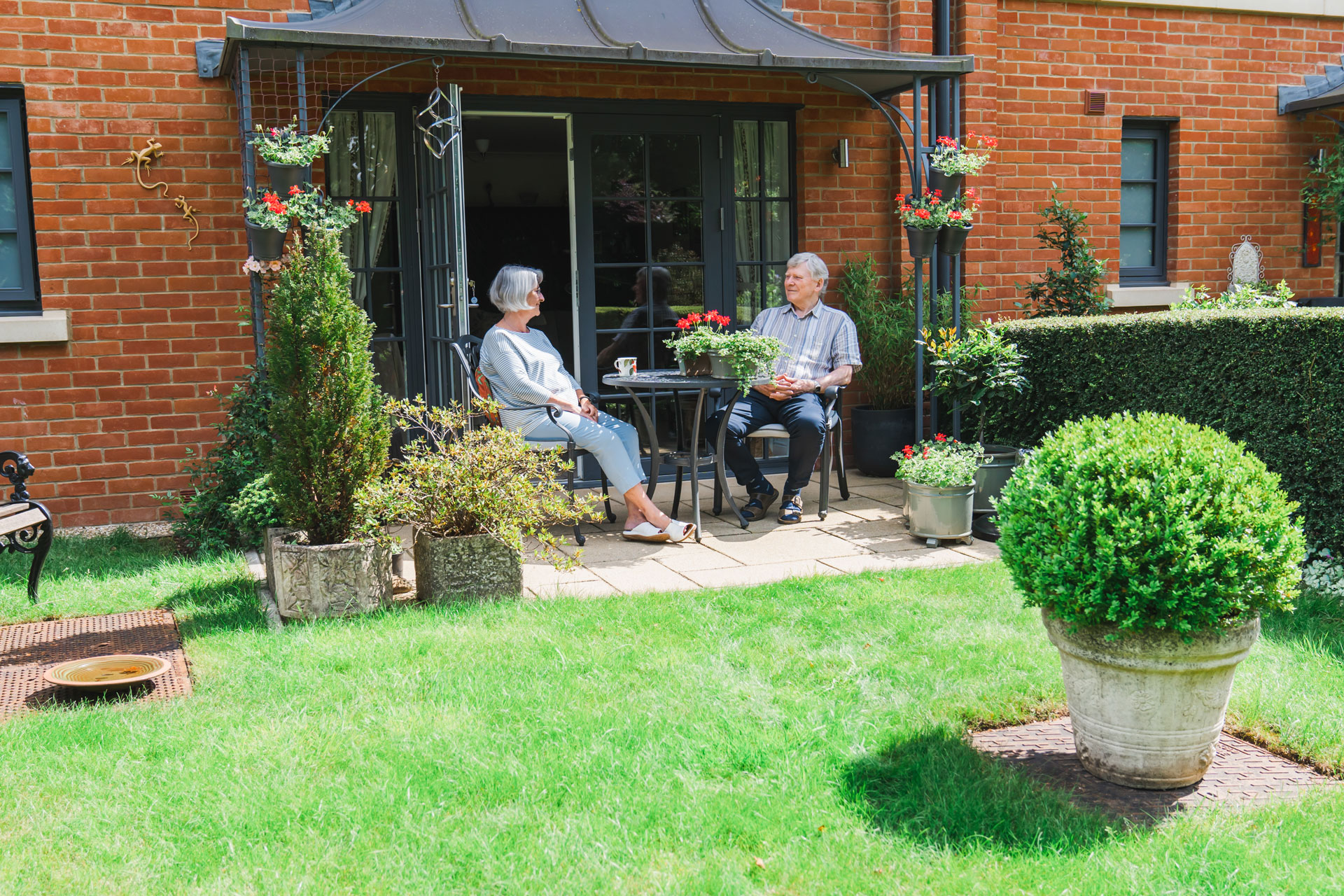 Jen Bernard, Founder and Managing Director of Bernard Interiors, said:
"Home has taken on a new significance since the first lockdown, and for many, there has been a positive impact on how we view spending time there. This has seen a rise in homeowners creating beautiful spaces for friends and family to enjoy, both inside and outside.

Those who are thinking about their future living needs are creating calm, comfortable and light-filled spaces to promote mental and physical wellbeing.

Flexible living is also now key. As many are spending more time at home, we're seeing the need for multifunctional spaces to facilitate different activities. The use of glazed partitions and pocket doors are perfect for dividing up spaces and providing that flexibility."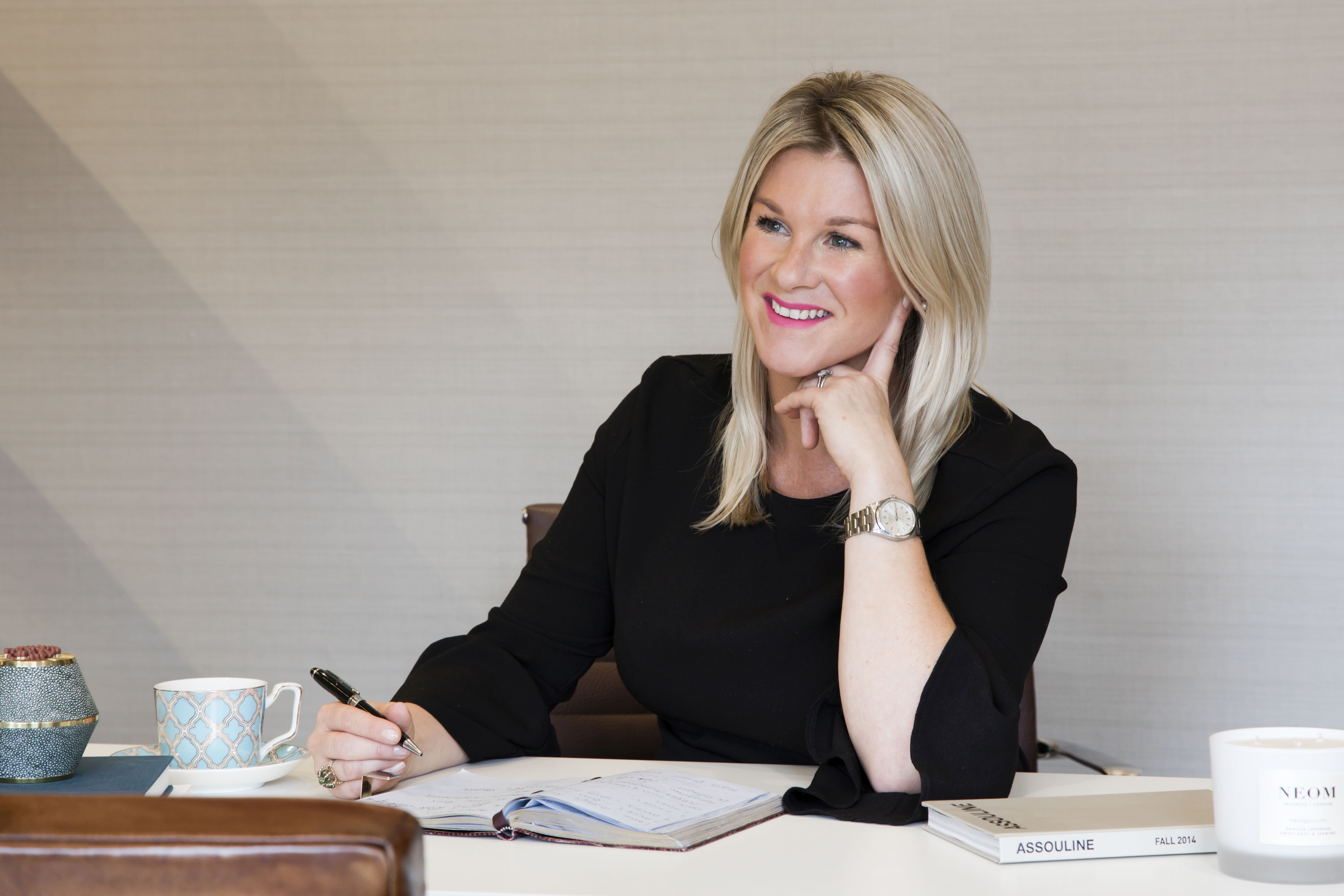 Tips from interior design expert, Jen Bernard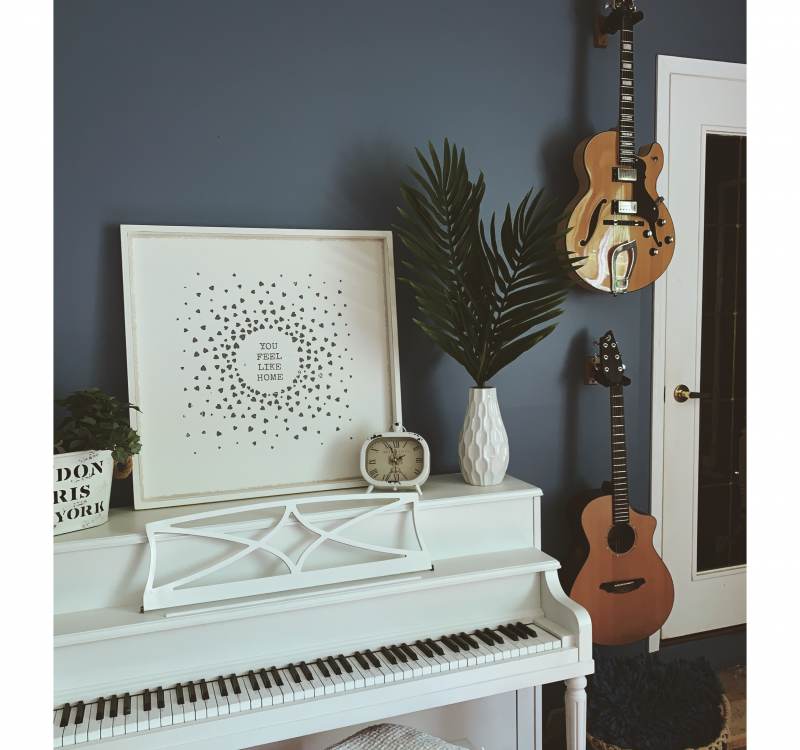 1. Mix old and new
If you are considering downsizing it's a brilliant opportunity to create something timeless that mixes old with new. Sometimes creating a whole new interior scheme can seem really daunting. My advice would be to work out which treasured possessions or items of furniture you have collected over your lifetime that you want to take to your new space and then build a scheme around these.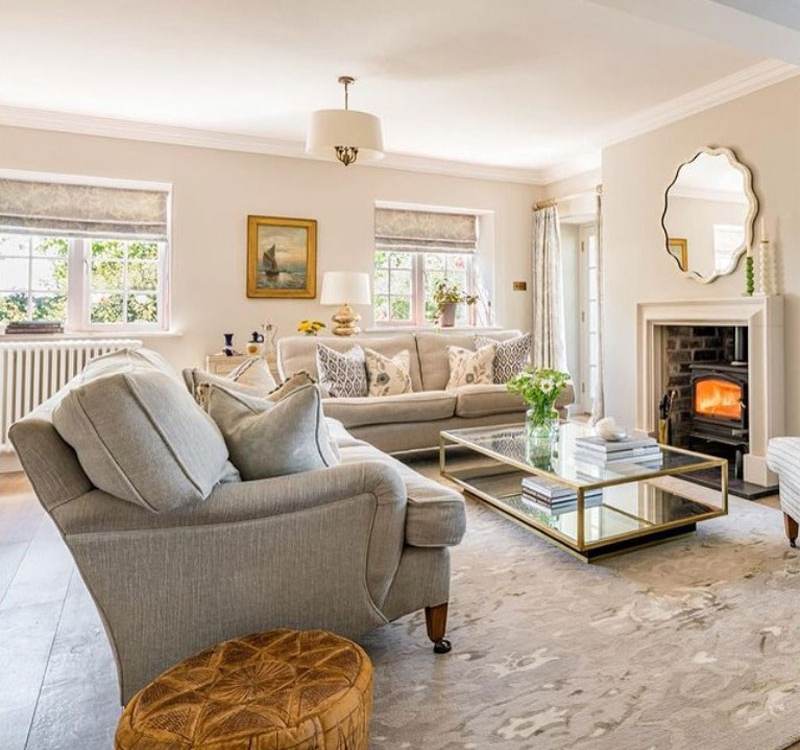 2. Create spaces for all generations to enjoy
It's important to have areas within the home that provide flexible spaces for all generations. Whether that's a place for the grandchildren to play or for new retirement hobbies to be fulfilled. There are many different ways to divide up existing rooms to give that flexibility; pocket doors, feature joinery or Crittal style screens. Feature joinery also gives you that extra storage space to conceal items you don't want on show!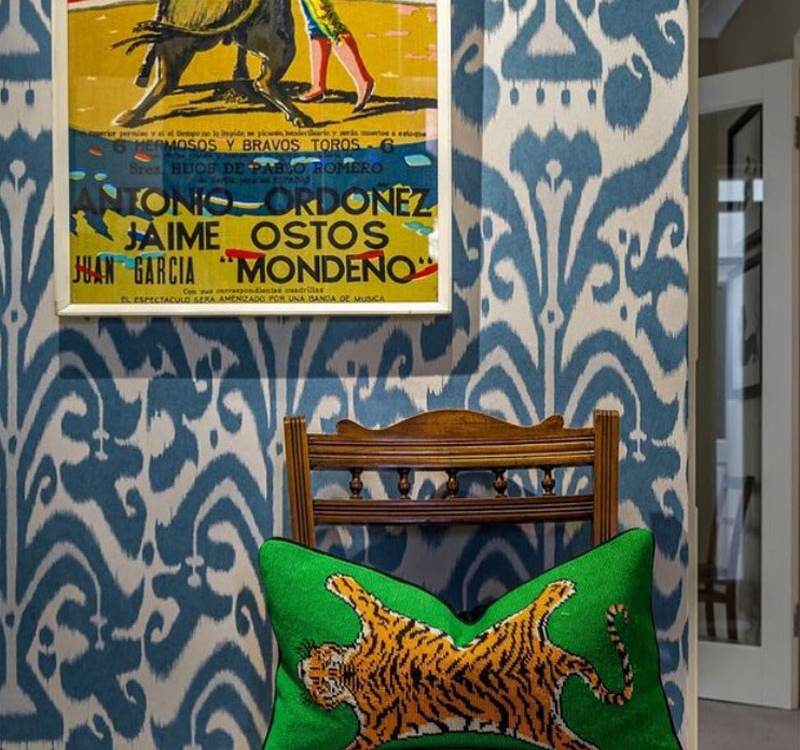 3. Buy once, buy well
The 'buy well, buy once' philosophy is familiar to anyone who has an appreciation of well-made products. This type of investment, the opposite of 'fast fashion', helps to reduce waste and landfill. Sourcing one-off antiques, or accessories, rather than buying mass produced items also adds to the character of an interior. If you are considering downsizing, it's the perfect opportunity to put this into practice as you can spread your budget across fewer items to invest in pieces that will last. Combining luxury and sustainability is much more achievable than you may think!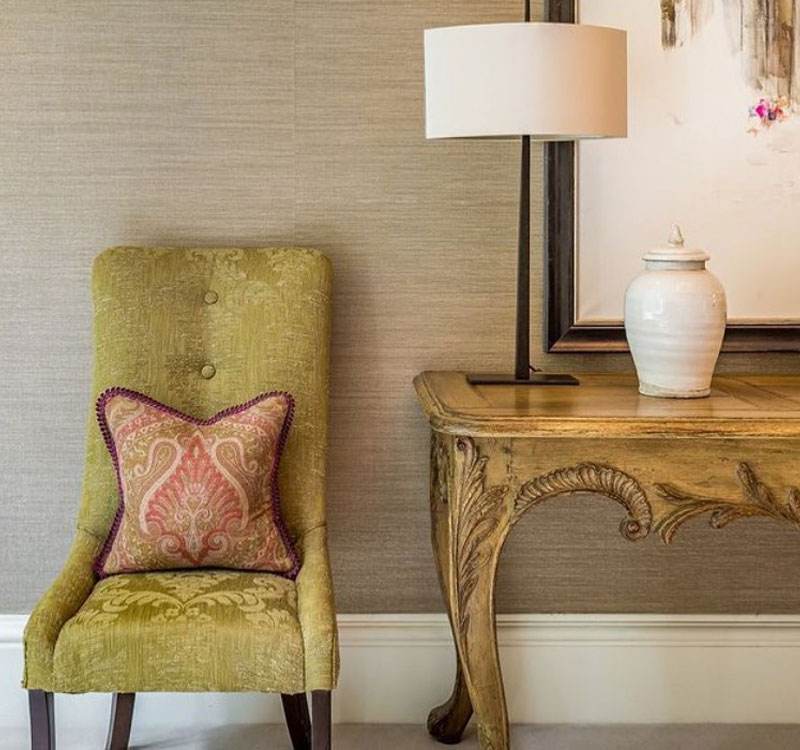 4. Creating a calm space that promotes your wellbeing
Colours have the capacity to impact and influence our mood. When carefully considered within the design of an interior they can be used to promote mental and physical wellbeing. As an earth colour, green is calming, positive and peaceful as it is reminiscent of nature. It's a great colour to add to any interior as it brings stress-relief and relaxation in the same way that houseplants do. We used a muted moss green backdrop combined with driftwood sculptures in the spa at Audley Cooper's Hill to create a calming and relaxing environment.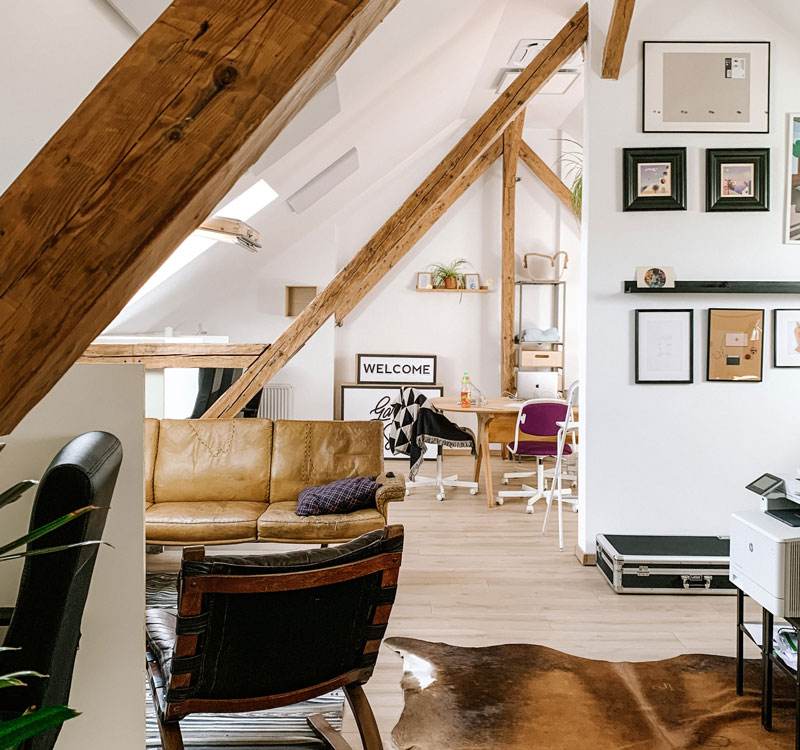 5. Adapting your home for future needs
A great deal of consideration is always given to ensure the environments at Audley Villages developments are appropriate for the property owners without compromising on luxury. Chairs and sofas have been designed with ergonomics in mind – i.e higher backs for support or at lower heights to ensure owners with mobility issues can move in and out easily. If you are buying new furniture with your future needs in mind, make sure you take this into consideration and 'try before you buy' to ensure the furniture gives the right support.
***Note to press: Case studies available on request. New research and tips on redesigning the home during the pandemic included above.***
For inspiration, read more interior design and property stories from esteemed experts and the team at Audley Villages.