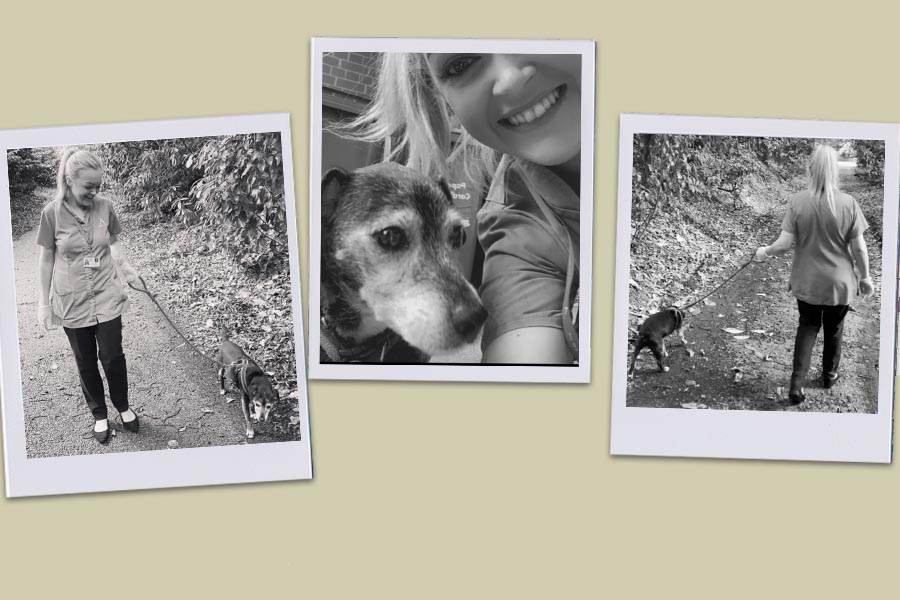 Tasha Griffiths, a personal care assistant at Audley Willicombe Park and in the local community, has been in her role for a year. Through the support of her colleagues and owners, she has begun overcoming her fear of dogs, something she has battled with since she was three years old.
How long have you had a fear of dogs for?
I have had my fear of dogs since I was three years old when I was chased on a beach. It's affected me all my life because I love dogs, but I'm scared of them.
What made you want to overcome your fear?
I wanted to overcome my fear of dogs not only because I actually like dogs, but also because I didn't want my fear to stop me being able to do my job and give care to clients; I want to be able to provide care to anyone, even dog-owners.
Also, I have two young children and I don't want them developing my fear as they grow up. The office has me listed as exempt from going to any clients with dogs and I really want to be able to have this fully lifted in the future.
How did Mr and Mrs Hazell, owners at Audley Willicombe Park, help you begin to overcome your fear of dogs?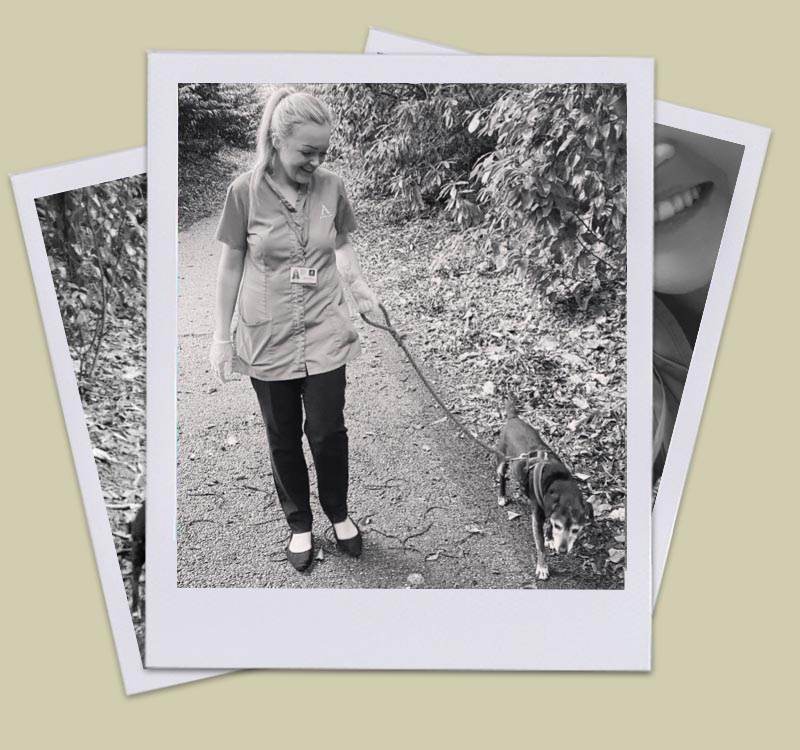 I had a care call for Mr Hazell who has a dog, but there was nobody else to take the appointment. A colleague from the office suggested I telephone Mrs Hazell and ask her to put their dog, Ollie, in another room while I was there but I felt terrible about this.
My colleague Samantha suggested taking me to meet Ollie ahead of needing to attend the care call which I agreed to. I met Ollie and to my surprise ended up walking him that day, I even went back for the evening care call for Mr Hazell as I was no longer nervous about Ollie!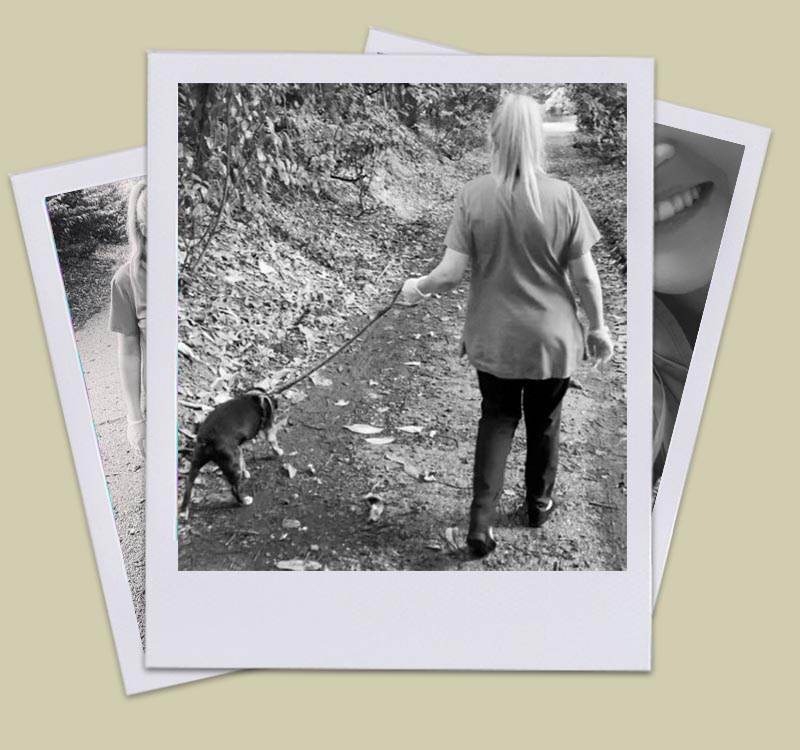 I think I build my fear up in my head which makes it worse. I was nervous at first about entering Mr and Mrs Hazell's home but after seeing how friendly Ollie was, I was fine.
I messaged the office afterwards to ask them to lift my exemption for Mr & Mrs Hazell so I can continue to offer care support. There are a few other dogs on site that I haven't met yet and I am making arrangements to meet one at a time, but I definitely feel so much happier and better since meeting Ollie.
Had you considered any other treatment to manage your fear?
I was debating having hypnotherapy, but I have proven to myself that by facing my fear of dogs head on I can slowly overcome it and I've also shown myself that I definitely make situations worse in my head.
"I would like to say how very much I appreciate the Audley carers at Willicombe Park, especially when on one occasion one of the carers overcame her fear of dogs and will be able to walk my dog which will help me enormously." -Mrs Hazell
Many thanks Tasha, for sharing with us your story. All the best with your continued journey to overcome your fear of dogs.
Discover more information about Audley Care and our work in our villages and in the local community