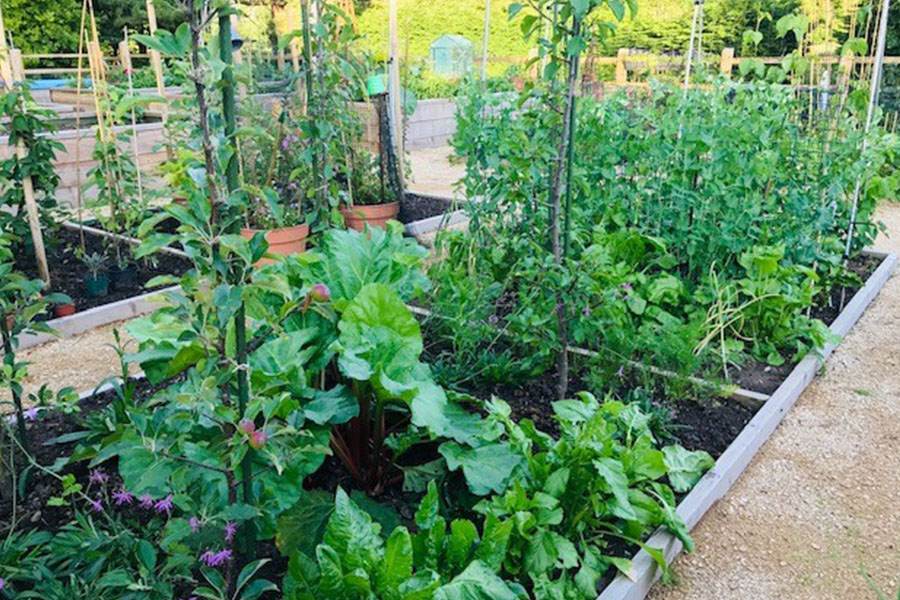 Gardening in retirement can help to promote feelings of wellbeing as well as being an excellent way to pass the time, particularly in the summer months. Allotments have become popular among owners living in our villages, especially over these past few weeks while we have stayed at home. We spoke to a couple of our owners who shared their story with us.
Green spaces at Audley
From landscape gardens and grounds to allotment plots and terraces, all the outdoor spaces at Audley Villages offer something unique. Whether the village is located in the rolling hills of the countryside or in the heart of a city, the outdoor spaces are lovingly maintained by the Audley team all year round and are frequently enjoyed by our owners – especially over these past few months.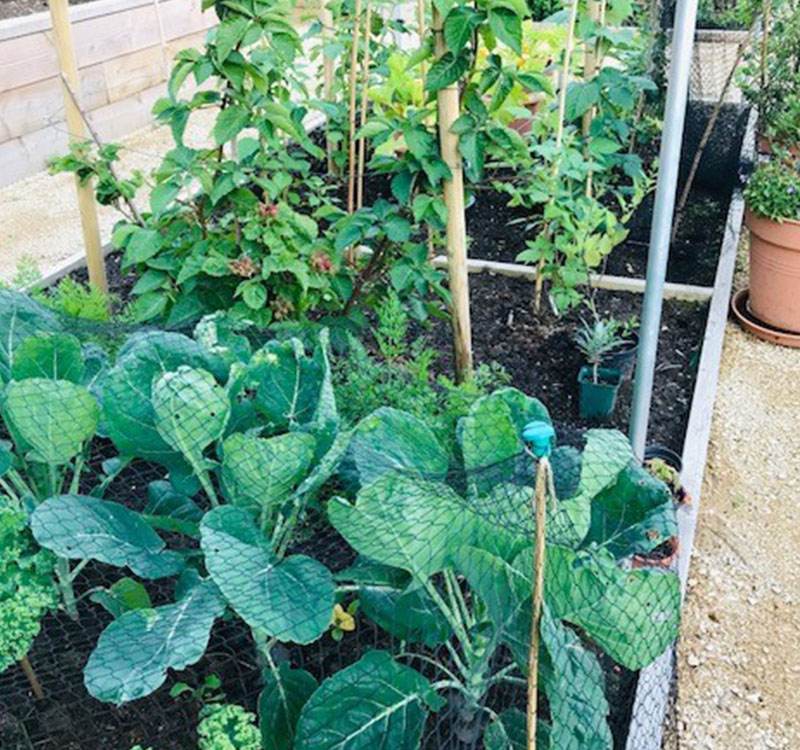 Mrs Heaton, Audley Redwood
Being an avid gardener, Mrs Heaton knew there was only one location she wanted her new Audley Redwood apartment with her husband to be located, and that was next to the Redwood allotment.
"Gardening is my favourite past time, I have always loved being outdoors and in recent years have helped my son and daughter grow numerous plants and flowers in their own gardens. When we looked at moving to Audley Redwood, we bought our property off-plan as I knew exactly what plot I wanted which was right next to the magnificent allotment.
I get up early every day to open up and check on the plants in the greenhouse, I thoroughly enjoy spending time in the allotment as it is a beautiful site, sheltered by tall pine trees and the sun shines across it all day.
I enjoy the fresh air and find gardening hugely satisfying and beneficial; it promotes feeling of wellbeing and is very sociable. Myself and the other keen gardeners are often swapping tips and sharing things we have grown.
On my two plots at the Redwood allotment I have chosen long-term planting which includes five minarette fruit trees, raspberries, gooseberries, blackberries and a variety of vegetables including mangetout, spinach, kale, courgettes, beetroot and rhubarb - just to name a few!
Most of us have planted vegetables but a couple of the other owners have also created beautiful flower beds. Having the allotment has made an enormous difference in lockdown, I have certainly not been bored!"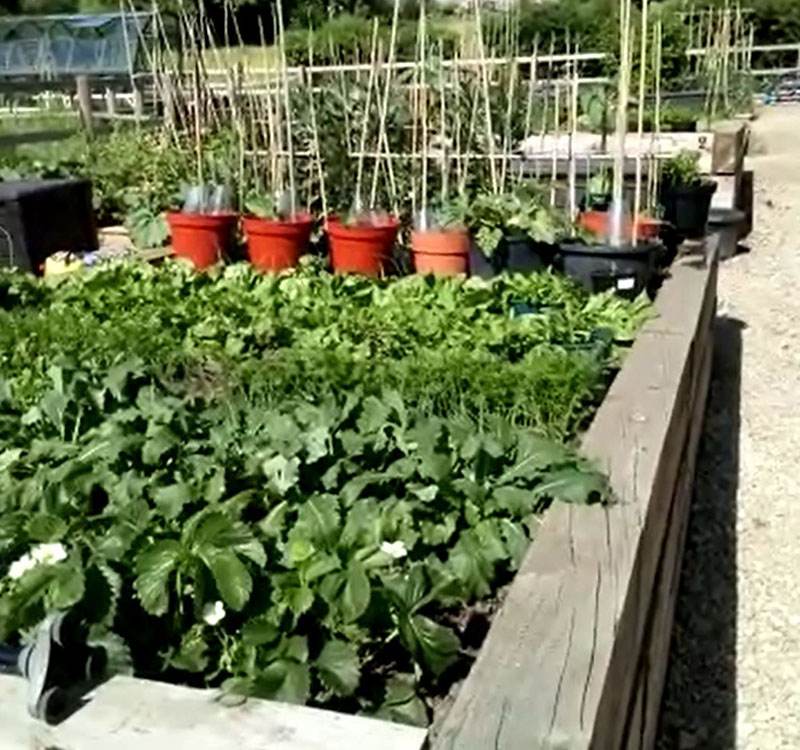 Mr Jacob, Audley St Elphin's Park
Having picked up the gardening bug over 15 years ago, Mr Jacob knew exactly what he wanted to look out for when he and his wife moved to Audley St Elphin's Park last year.
"Running my own company kept me very busy and it often meant I had little to no time to pursue my hobbies, with gardening being one of them. Upon retiring I sought after an allotment and found myself with three in total where I would spend at least four days a week visiting and tending.
When we decided to move to a retirement village it was the allotment at St Elphin's Park (and family nearby of course) that prompted my wife and I to visit and purchase an apartment; in fact it was the allotment which was the first port of call on our visit – even before viewing the property!
Having been restricted on our movements over these past few months due to the government guidelines, the allotment has been an absolute godsend and it has kept me suitably busy. I am growing over 16 varieties of vegetables including lettuce, broad beans, courgettes, radishes, turnips and parsley and have already harvested many of these with a few going to a neighbour. It's amazing what you can fit into one plot and we also have the benefit of a greenhouse.
The allotment is a fantastic communal space and it is lovely to see other people and swapping gardening tips and harvests. I have found having an allotment a real bonus and the way it has been set up at our village is first class."
Read more about gardening and outdoor space in retirement.