We came to look around Audley Redwood one afternoon last year without any intention of moving to a retirement village. My wife and I are keen ballroom dancers, dancing 4-5 times a week, and we realised we needed to plan for the future, as we may not be able to get out as much when we get older.
Having been part of the ballroom dancing community for over 25 years we knew not having the social element in our lives would be a huge thing we would miss. We knew when we moved we wanted it to be somewhere with a large social environment and having looked round Audley Redwood we could see it was full of community spirit.
It took us about three months to get to know everyone here, but it's a lovely group of people. Everywhere you go people stop and talk to you and you feel like you're one big community which is really nice, pleasant and very enjoyable.
A U D L E Y   R E D W O O D
Audley Redwood is decorated beautifully, but with the village being fairly new we wanted to ensure the level of care and upkeep would be kept to the same high standard over the years to come. One afternoon Simon Fieldwick (regional sales manager) took us to Audley Inglewood so we could experience another Audley village which had been open for longer.
We were pleasantly surprised to see just how excellent a condition every single corner of Audley Inglewood was kept in. It gave us peace of mind that living in an Audley retirement village was for us and we knew Redwood would be perfect, especially as our daughters live nearby.
T H E   M O V I N G   P R O C E S S
Moving home was really a spur of the moment decision for us, we reserved the property on the day we visited, then once back from a booked holiday we put our house on the market. After a few weeks of not getting offers on our house, we decided to do part exchange with Silverbridge.
Dealing with Silverbridge was excellent, they are a great team and we had no problems at all. By going through the part exchange process, it meant we didn't have to worry about a chain and once you've agreed the fees, you have peace of mind that nothing can go wrong and there isn't that added element of estate agent fees.
We were very happy with the part exchange service we received from Silverbridge and going through the process with them meant we could move into our Audley Redwood apartment relatively quickly from that moment.
I particularly want to give a special mention to the sales team at Audley Redwood, especially our contact Samantha Smith who guided us through the buying process. There was never any sales pressure; they all know they have the best product in the retirement village market!
T O G E T H E R   A T   H O M E
Life while social distancing
At Audley Redwood there was only one apartment we were interested in as it was the last apartment available in the main house which was important to us as we wanted all the Audley Club facilities on our doorstep. Mrs Huggins swims every day, whilst I swim 4 – 5 times a week and we both regularly attend Pilates sessions and go to the gym which is so much easier when you can open your apartment door and just go down a flight of stairs.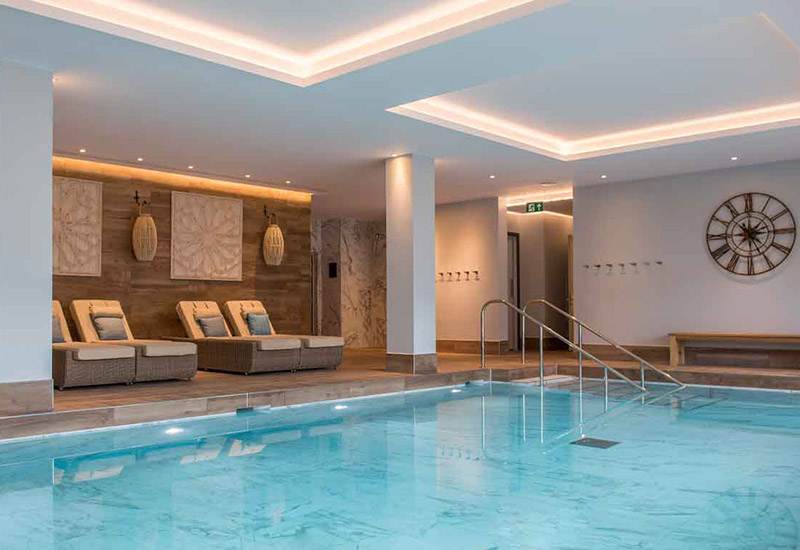 We do miss swimming at the moment, but everything has been as normal as can be. Social distancing is in place, but we are still able to talk to everyone in the village and enjoy the grounds; we don't even need to go out of the village which is brilliant.
The Audley Pantry is great and always has a supply of milk, bread and eggs and the staff arrange for our Waitrose shopping to be delivered weekly. We have had no shortages and it has been a lifesaver.
We chose a property with a terrace, which is a huge bonus as we can have our potted plants and enjoy the summer weather. We both love having the outside space. We are also fortunate to have 15 acres of grounds at Redwood (well-kept by the gardeners), which also backs onto the 850-acre Ashton Court Estate, so we are never short of walking areas.
On top of that, it is only a 30-minute walk across Ashton Court Estate to the Clifton Suspension Bridge. Clifton village has plenty of coffee shops and bars, plus it is a lovely place for shopping.
Our owners have some wonderful stories to share. Read more on Audley Stories.